Make Your House Work For You
A home equity loan or home equity line of credit (HELOC) is a great way to pay for life's projects. While the most common reason for this type of loan is a home modeling project or addition, it can also be used for college tuition, debt consolidation, vacation, weddings, medical expenses, vehicle repairs, and other unexpected expenses. By using your home's equity as collateral, you can make your home work for you! Applying is a quick and easy process. Stop by any of our member centers or apply online.
Home Equity Loan vs. Home Equity Line of Credit (HELOC)
Home Equity Loan
HELOC
Revolving Line Of Credit
Variable Interest Rate
Funds Accessible Via Debit Card
No Prepayment Penalty
Fixed Interest Rate
Fixed Loan Terms
Appraised value of your home
Current appraised value of your home.
Outstanding home loans
Total amount of all outstanding home loan balances, including your first mortgage, second mortgage(s), and any other debt that is secured by your home.
Loan-to-value ratio
Loan-to-value ratio (LTV) is the percentage of your home's appraised value that is borrowed – including all outstanding mortgages and home equity loans and lines secured by your home. For example, a lender's 80% LTV limit for a home appraised at $400,000 would mean a HELOC applicant could have no more than $320,000 in total outstanding home loan balances. Remember, the $320,000 limit would include all existing loans secured by your home plus your new HELOC.
Information and interactive calculators are available to you only as self-help tools for your independent use and are not intended to provide investment or tax advice. We cannot and do not guarantee their applicability or accuracy in regards to your individual circumstances. All examples are hypothetical and are for illustrative purposes. We encourage you to seek personalized advice from qualified professionals regarding all personal finance issues.
A HELOC (Home Equity Line of Credit) debit card gives you access to your HELOC funds no matter where you are. With the swipe of a card you can purchase what you need for the project you are using the line of credit for, so there's no need to run to a member center to withdraw funds, or transfer funds to your checking account! Honor Credit Union is all about making your experiences simple and efficient!
To request your HELOC debit card, please complete the secure form below. Following review, your new debit card will arrive within 7-10 business days.
Please Note: All form submissions are processed during normal business hours Monday – Friday.
Home equity loans can be confusing. Our team of home loan experts can answer any questions you have about a home equity loan, or home equity line of credit.
We want to be a resource as you make a decision to use the equity in your home. We've dedicated a section of our blog to home equity and home improvement topics. We hope you find them helpful. If you have questions, reach out to our Mortgage Team or give us a call at 800.442.2800.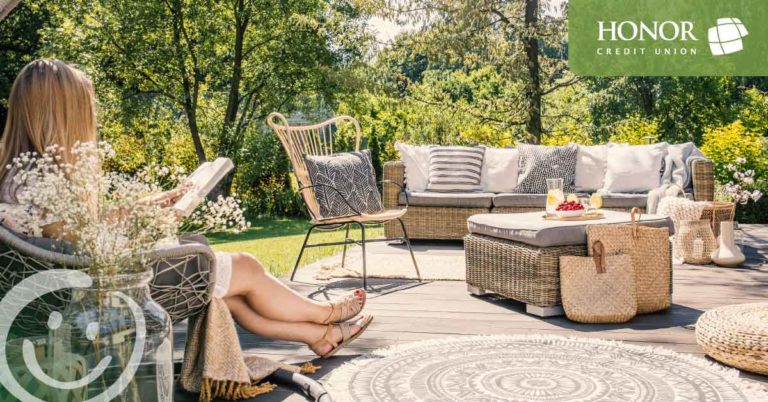 Picture this: You finally make the exciting leap to start house hunting. You meet up with your realtor, see
Honor Credit Union is a proud member of: