Build Your Career At Honor
If you're looking for a career, and not just a job, you've come to the right place. At Honor Credit Union, we encourage you to tap into your entrepreneurial spirit to build your own career path and expand your thinking beyond brick and mortar walls. With a thriving organizational development program, we provide the necessary tools for professional growth and opportunities for you to achieve your aspirations. Come Be Part of It!
View Current
Openings
See a list of current full-time & part-time opportunities
Our
History
Learn how Honor started and how we've grown since
Our
Culture
Learn about our beliefs and how we serve our communities
Honor
Benefits
Learn about medical benefits & other perks of being on Team Honor
We've been putting our members first since 1934, when we were Berrien Teachers Credit Union. Since then, we've grown across the State of Michigan and we even serve members in Indiana and Wisconsin! We're also the first credit union to have member centers in both the upper and lower peninsulas. We invite you to get to know our culture, and learn about our Member Promise and core values before you apply to join our great team.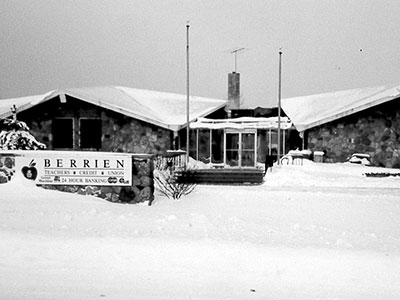 Today, Honor members enjoy extraordinary member service at over 20 locations, and also worldwide through online and mobile banking. Not only do members have access to many local fee-free ATMs, but you also can take advantage of more than 35,000 affiliated ATMs and thousands of Shared Branches nationwide. Take a look through our website, and you will quickly see the full range of products and services, market leading rates and other ways to access your money, easily and dependably.
We offer a fun and collaborative culture where you are valued as more than just an employee. You have a voice and you are encouraged to share your ideas. At Honor, you are part of a team that shares a passion to help our members achieve financial success. What's different about us? In addition to our commitment to the communities we serve, we are focused on our mission to provide a simple experience and smart advice. We have a team of outgoing, positive, friendly, and highly experienced individuals that pride themselves on excellent member service and carrying out the Member Promise: Providing Solutions For Your Financial Success. 
At Honor Credit Union, our most valued asset is our people, and we understand that starting a new job can feel stressful and filled with unknowns. That's why we go out of our way to ensure the onboarding is the best experience possible. Our award-winning "Becoming Honor" Orientation offers a first look at what makes Honor great, and introduces all of the tools and resources that you will need to be successful. Our goal is to help you feel connected to our mission, our culture, and your co-workers. When you work at Honor, you become part of our work family. From the interview to day one, our team is dedicated to supporting you!
Opportunities To Learn & Grow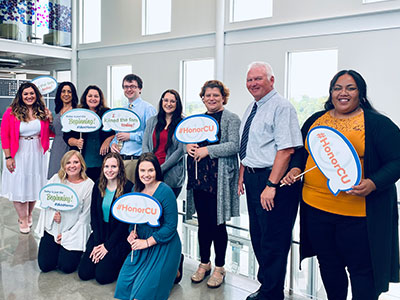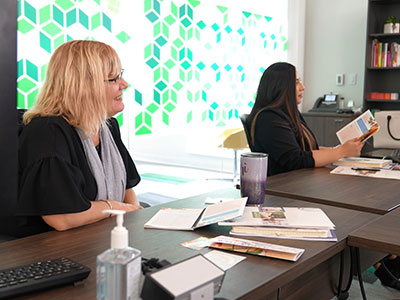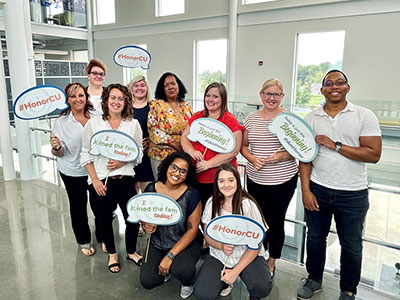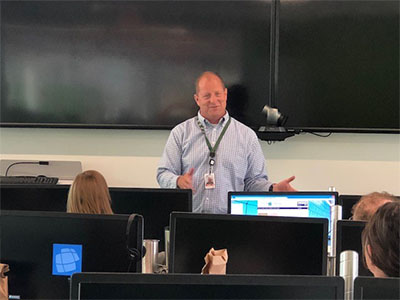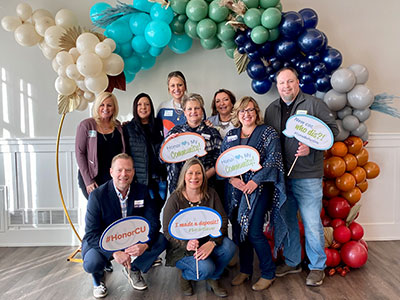 Don't just take our word on it. Our team members love being part of it! Here's what they have to say about Honor.
"The Honor CU difference is all about people helping people. Supporting and investing in the communities we serve and providing members with the solutions and guidance to achieve their own definition of financial success are just a few ways the Honor team lives that philosophy every single day."
"I joined the Honor Credit Union family in February of 2001 as a teller in the Dowagiac Member Center. Over the span of 20 years that I have been here I have held several different positions and have seen Honor grow. I have assisted many members and created friends along the way."
"I have been with Honor since 2002. Honor is community-driven and wants to be able to help each and every member that comes through our doors. We are given added benefits to encourage us to give back to the community also by volunteering our time or dedicating time to something we are passionate about. Honor keeps growing, but one thing that stands out in my mind is our CEO is such a down to earth person. You are not a "number" at Honor. He knows his employees by first name and can relate to each and every one of us."
I have been employed with Honor Credit Union since 2017. Making the decision to work for Honor was very easy for me. From the moment I received my first phone call for an interview, I knew this was going to be a wonderful company to work for. All the way from the top down, everyone has been so kind, helpful and encouraging. The leadership team genuinely cares about each employee personally. I always feel respected and valued for what I bring to the team.
Our member center teams are committed to the communities they serve. Here are just some of the numbers from our work last year!
Deposit Interest Dividends Earned By Members In 2022
Amount Members Automatically Saved Through It's Your Change Program
Donated In Support Of 636 Local Organizations
Pounds Of Paper Recycled During Free Shred Events In 2022