Apply To Win a $1,000 Scholarship!
Staying true to our roots in education, Honor Credit Union is proud to support outstanding high school seniors in all of our communities through the annual Honor Credit Union Community Commitment Scholarships. In 2022, Honor will award 25 scholarships worth $1,000 each. Each scholarship is for one year and does not renew. 
The 2022 application period has ended. Winners will be announced soon!
Selection & Scoring Criteria
Our selection committee will consider the following (based on a 20-point rubric):
Community Involvement (up to 8 points possible)
Essay (up to 8 points possible)
GPA (up to 4 points possible)
A minimum score of 10 points is required to be eligible for this scholarship.
Any additional information not requested in the application (letters, recommendations, etc.) will not be reviewed by the selection committee.
Winners will be notified by Honor Credit Union, typically in late-April.
Checks will be made payable to the educational institution the winner included in their application
The checks will be mailed directly to that institution after August 1st.
Check out our past Community Commitment Scholarship winners from across Michigan.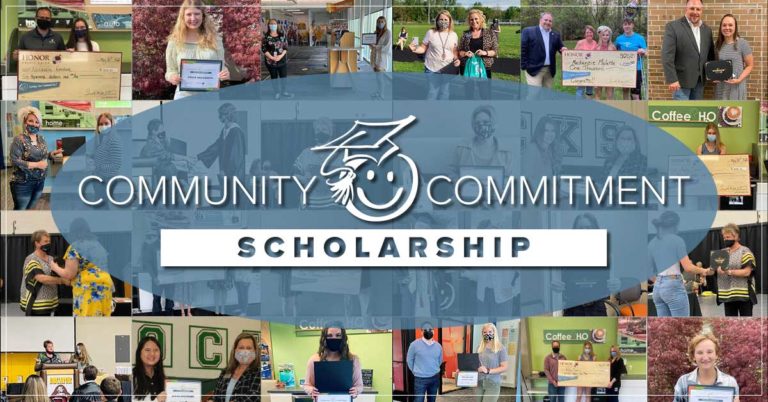 Learn which 23 students throughout Michigan received $1,000 to be used towards furthering their education.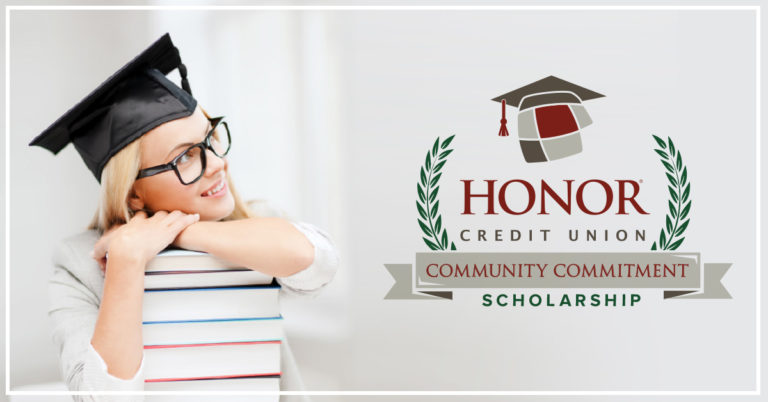 BERRIEN SPRINGS, MI – May 14, 2020 – Honor Credit Union is proud to support local outstanding high school seniors