Honor Announces 2023 Community Commitment Scholarship Winners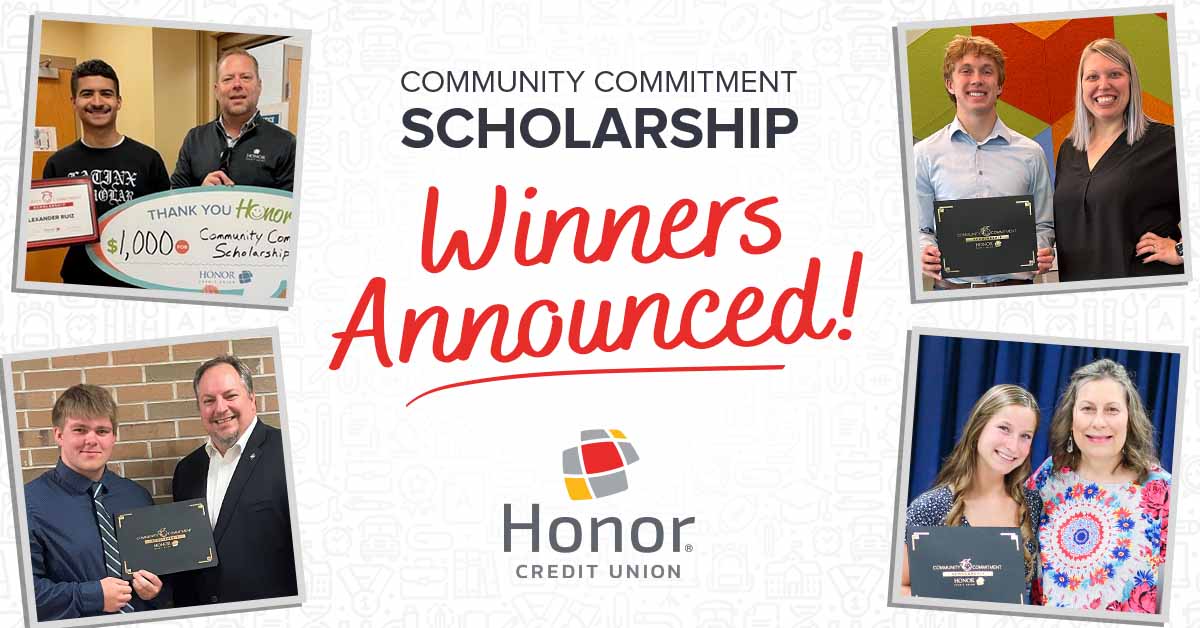 BERRIEN SPRINGS, MICHIGAN – JUNE 12, 2023 – Honor Credit Union proudly supports local, outstanding high school seniors with the annual Honor Credit Union Community Commitment Scholarship. Twenty-eight students throughout Michigan were awarded $1,000 to be used towards furthering their education. Reinforcing Honor Credit Union's dedication to supporting the local community, emphasizing extracurricular activities and what that means for applicants, was included in each scholarship essay.
The following students exemplify a commitment to their communities and are positive role models for community service and academic success. These applicants were chosen through a blind selection process and awarded as the 2023 recipients.
Honor extends congratulations to these 2023 scholarship winners and all graduating seniors.
Battle Creek / Coldwater Area
Sophia Laubscher – Coldwater High School
Raegan Gothard – Harper Creek High School
Abigale Keown – Pennfield High School
Nadalie Pratt – Pennfield High School
Buchanan / Niles / Berrien Springs / Eau Claire Area
Michael Wentworth – Buchanan High School
Jayce Arend – Eau Claire High School
Kailyn Miller – Niles High School
Benton Harbor / St. Joseph Area
Harmony Dohm – Michigan Lutheran H.S.
Lincoln White-Day – St. Joseph High School
Baroda / Stevensville Area
Ananya Bommineni – Lakeshore High School
Eden Gray – Lakeshore High School
Coloma / Hartford / South Haven Area
Alexander Ruiz – Covert High School
Abigail Garey – Hartford High School
Elizabeth Sell – South Haven High School
Greater Grand Rapids Area
Emma Johns – Jenison High School
Kenadee Schnick – Jenison High School
Ryan Anderson – Traverse City High School
Gwinn / Marquette / Negaunee Area
Kayla Watt – Gwinn High School
Brayden Dunstan – Negaunee High School
Sophia Valima – Superior Central Schools
Greater Kalamazoo Area
Cora Wegner – Dowagiac Union High School
Lyla Elrod – Dowagiac Union High School
Madison Vrba – Mattawan High School
Addyson Thomas – Otsego High School
Madison Hoffman – Otsego High School
Amanda Towne – Paw Paw High School
Ben Hunter – Portage Central High School
Lucy Glerum – Vicksburg High School
ABOUT HONOR CREDIT UNION
Honor Credit Union is a non-profit, full-service financial institution serving nearly 110,000 members in 28 member center communities throughout western and northern Michigan.
Providing solutions for financial success and giving back to the communities we serve remain the driving forces behind Honor Credit Union. For more information, call 800.442.2800, or visit www.honorcu.com.
###
MEDIA CONTACT
Kayla Smith
Brand Coordinator
ksmith@honorcu.com
800.442.2800 ext. 9205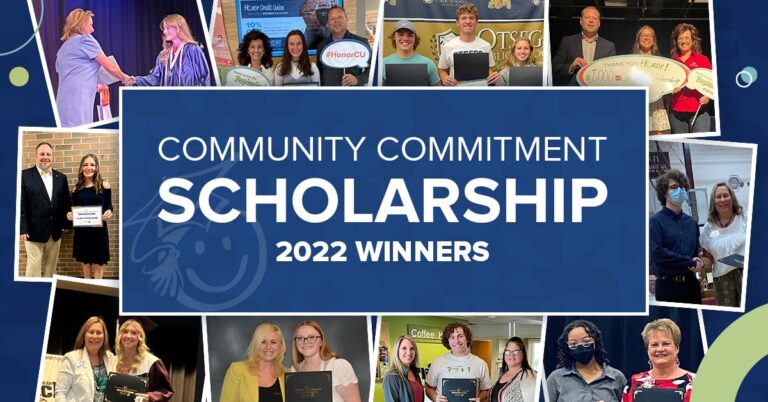 A total of 25 graduating high school seniors throughout Michigan were each awarded $1,000 to be used towards furthering their education.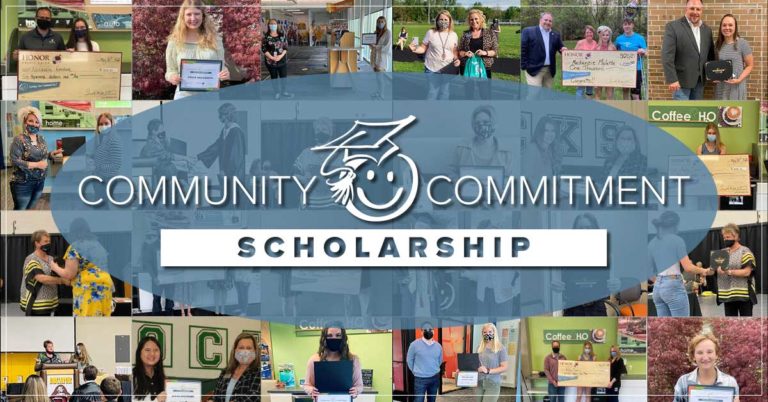 Learn which 23 students throughout Michigan received $1,000 to be used towards furthering their education.