Should You Build Or Buy a House? Consider These Things
Are you ready to settle down, but undecided about building, or buying a house? Sometimes it makes sense to consider building your own home in a seller's market rather than competing for an existing one. However, if speed is of the essence, you may be better off considering purchasing one.
With so many things to take in and decisions to make, we've outlined the essential pros and cons to consider before purchasing or building your new home so you can decide what's most important to you.
Less time is spent waiting for construction. Construction projects take time to finish. If you're in a hurry, buying a house can help you get things done quickly.
Buying is usually cheaper. A construction loan is riskier than a home loan because a home loan requires a smaller down payment and has a better interest rate.
More choices in developed locations. Most eligible lots in more developed places have already been converted into homes. Purchasing an existing property might put you in your desired location.
You have home improvement options. If you choose to purchase your home, you can always choose to make improvements throughout your home using an Honor home equity line of credit or home equity loan. Plus, who doesn't want to channel their inner Chip and Joanna Gaines from HGTV with one of Honor's great home equity options?
Time and effort: Finding the perfect home may take a lot of time, but working with a reputable real estate agent can make the experience faster and easier. It's always a good idea to come up with a checklist of features you'd like to see in your home, such as the number of bathrooms or bedrooms. 
Floor plan compromises: Finding a property with the perfect floor plan can be challenging. You may have to make some sacrifices, like not having that built-in fireplace you imagined. 
Maintenance concerns: With older homes, you may run into more maintenance work along the way. These concerns can include plumbing or electrical, which can quickly become expensive. It is wise to schedule a home inspection to avoid any possibly major concerns and a deep hole in your pocket. 
Extra costs: When buying a home, there are some costs you'll likely run into, such as home insurance, the real estate agent's commission, and property taxes. You should account for roughly 2-5% on a mortgage loan or $3,000-5,000 in extra cost. This cost may vary depending on your lender.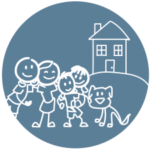 You have design control. If you have a particular floor plan in mind, building a home will allow you the control you want.
Take advantage of customization options. You can make all the important choices while building so that it matches your preferences.
Less immediate maintenance. A brand new home should have fewer maintenance expenses in the immediate future.
Enjoy more energy-efficiency. New homes are designed to be energy-efficient. If you are worried about the environmental impact of your home, you can decide throughout the construction process to promote green engineering and sustainability in your home.
Riskier loan: Due to the lack of collateral, construction loans can be more difficult to be approved for, and they frequently require a larger down payment and a higher interest rate to compensate the lender for the risk.
More work: Building a house implies a more hands-on approach. To build your perfect house, you'll need to collaborate with a range of people and constantly make decisions during the journey.
More time: Building a house will take time. It will be a lot more involved of a procedure than simply purchasing a house and moving in.
Preparing the land: You will need to find a property to build on, and it will need to be cleared and prepped for construction. It may also require additional work to get utilities and a road installed.
Extra costs: Like any home, you will still need to account for taxes and eventually homeowners insurance. 
Deciding whether to build or buy a home can be difficult. Both options have advantages and disadvantages. It will all come down to your unique situation and your best judgment according to the pros and cons provided on your checklist.
If you're ready to have a discussion with one of our mortgage experts, simply give us a call at 800.442.2800, or contact one of our local mortgage lenders to go over your options.
This program provides qualifying applicants seeking to purchase their first home with $15,000 in down payment assistance. Read more for all of the details.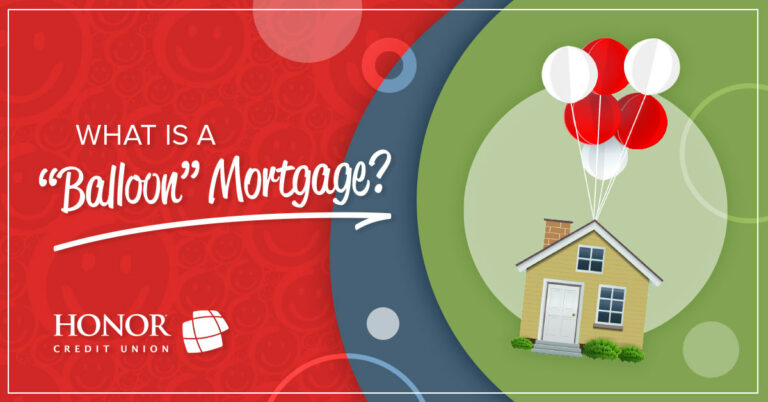 Balloon mortgages offer low rates in today's real estate market. Read what a balloon mortgage is, how it works, and whether it is the best choice for you.