How International Credit Union Day Became Our Spirit Week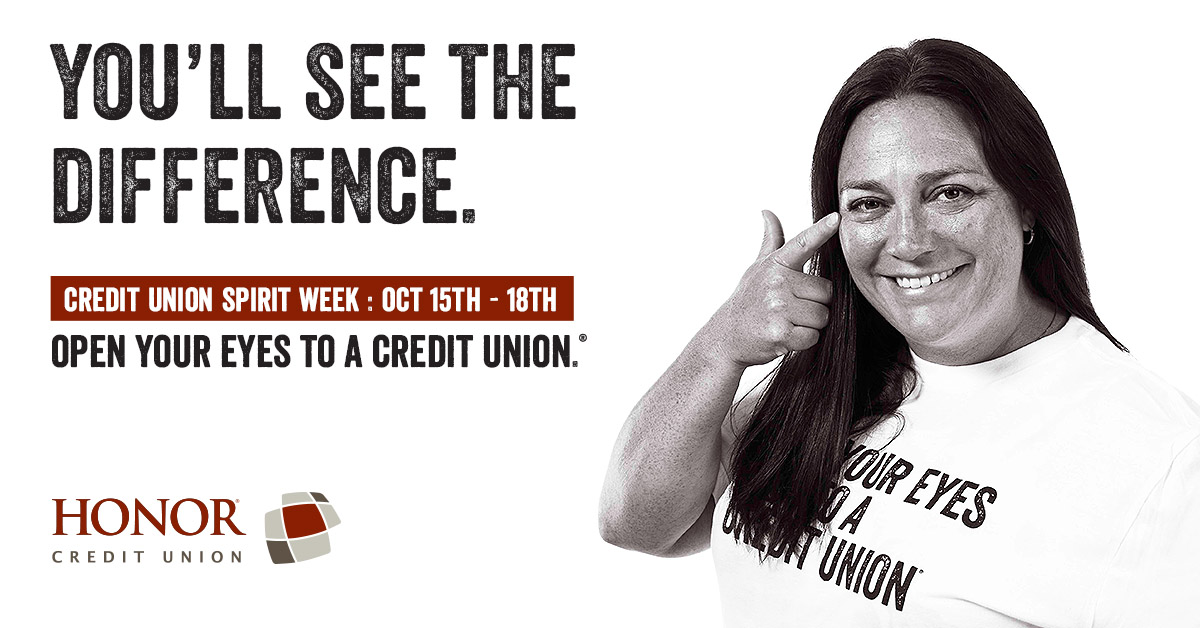 It all started with a simple question from our Honor Leadership Team during a meeting one day: "How are we celebrating International Credit Union Day this year?"
Our original thought was to keep it simple and celebrate the same way as last year – with pumpkin themed goodies in all our member centers and a social media post recognizing the day.
But, we've never been a "That's how it's always been done" type of organization, so we started thinking bigger. A suggestion was tossed out – Maybe we could celebrate all week instead of just on October 17?
From there, it just kind of got out of hand. That frequently happens here, too. Big ideas get bigger. We're "Yes, And…" type of people.
It's Homecoming season for our area high schools, so we drew our inspiration from social media posts celebrating outrageous outfits, over-the-top school spirit, and good old-fashioned competition. Who doesn't love a good themed dress up day?
Welcome to Spirit Week at Honor Credit Union!
We crafted a clearly defined message and strategically placed content on all social channels to drive focus this week. Our overarching goal for Spirit Week was to encourage people to choose a credit union for their financial needs.
The Message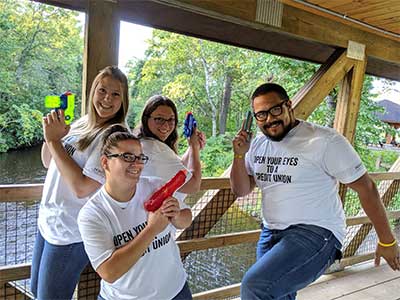 Instead of starting from scratch, we decided to join in on CUNA's larger Open Your Eyes To a Credit Union campaign to drive our storyline throughout the week. All our content is geared to address the two main misconceptions for why people do not consider credit unions to be a viable option:
1. I Can't Join – Many people believe they are ineligible to join a Credit Union, and
2. Accessing My Money Will Be Difficult – Many people question whether they will have access to a nationwide network of ATMs or whether credit unions offer the latest mobile banking options
The Method
We're obsessed with providing value to our members, both in our physical locations and online. We believe that our content should either educate or entertain our members, and our preference is to do both at the same time. Our method for this week was to celebrate the Credit Union difference in a fun and engaging way that would educate our members and dispel the myths associated with the "consideration problem."
The Execution
Step 1: Break down the four days into themes that support CUNA's main components of the Open Your Eyes Campaign
Tuesday – We're Open for you!
Wednesday – We're digitally accessible for you!
Thursday – We're everywhere you need to be!
Friday – We're ready to help get you there!
Step 2: Develop social media content to support each day's theme
Facebook – We post images of our Team Members in their Open Your Eyes t-shirts with copy to support the theme of the day.
Facebook Live – We asked a local radio personality to stop by one of our locations to open up an account, and to share it live with their audience to show just how easy it is to join.
Instagram – Each day, we release a new photo of a popular influencer in our market that is also an Honor member, along with a quote answering why they chose us for their financial needs. As a branding bonus, we send them Honor shirts to wear for their photos.
Instagram Story – This is where we highlight photos from spirit week within our member centers. Pictures of our members eating the local goodies, snapshots of our members in our sunglasses, and a continual stream of other fun and behind the scenes photos of the happiest week of the year!
Twitter – We shared stats provided by CUNA to highlight the membership benefits of working with a credit union.
LinkedIn – We're sharing our ideas with you!
Step 3: Support social content with digital marketing
You can find our personalized Open Your Eyes content and Spirit Week image on our email signature lines, Facebook banner, digital lobby screens, and Website.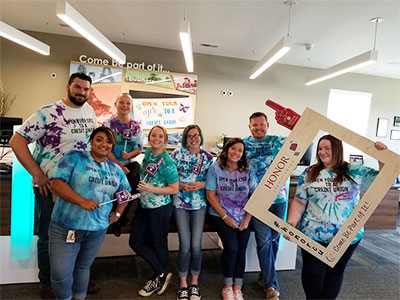 Step 4: Make it fun for everyone
We wear Pink….Honor CU logo shirts on Wednesday. We coordinated our clothing for each day (all 350+ of us) by wearing local school colors, Open Your Eyes T-shirts, and logo gear all week.
#LunchLocal – We served local goodies in our lobbies and tagged our business partners in our social posts.
Sunglasses and donuts and popcorn, oh my!
International Credit Union Day is great…but it can be so much more. The consistent focus of a weekly effort draws more attention to the cause, and hopefully, more members to a credit union. Go Credit Unions!
Want To Know More?
Follow us on all of our social media platforms to see all of the fun we're having and join our Spirit Week!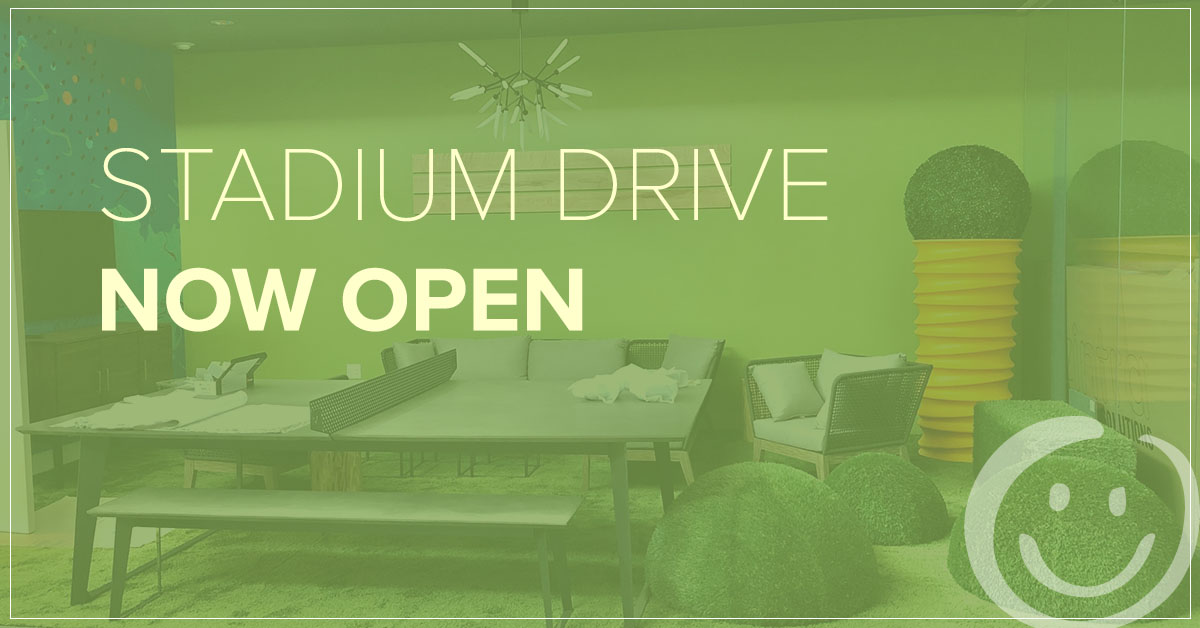 KALAMAZOO, MI – August 21, 2020 —The doors are officially open at Honor Credit Union's Stadium Drive Member Center. Located
Read More »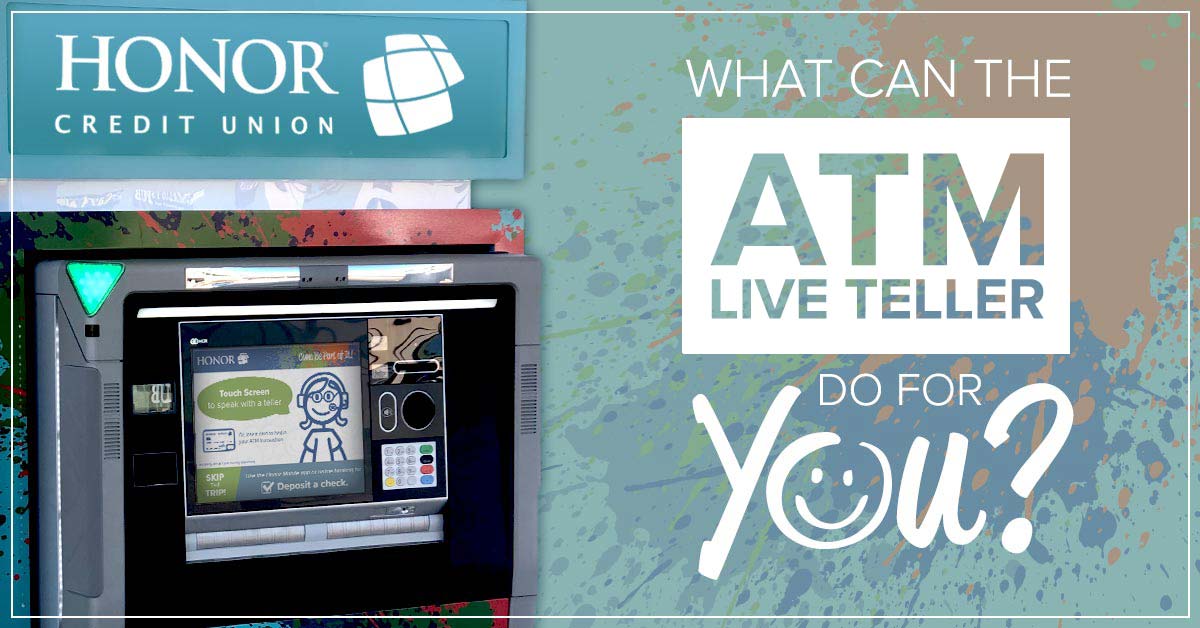 Your experience through any financial institution's drive-thru lanes probably hasn't changed much in the last few decades, has it? Sure,
Read More »