Honor Announces First-Time Homebuyer Grant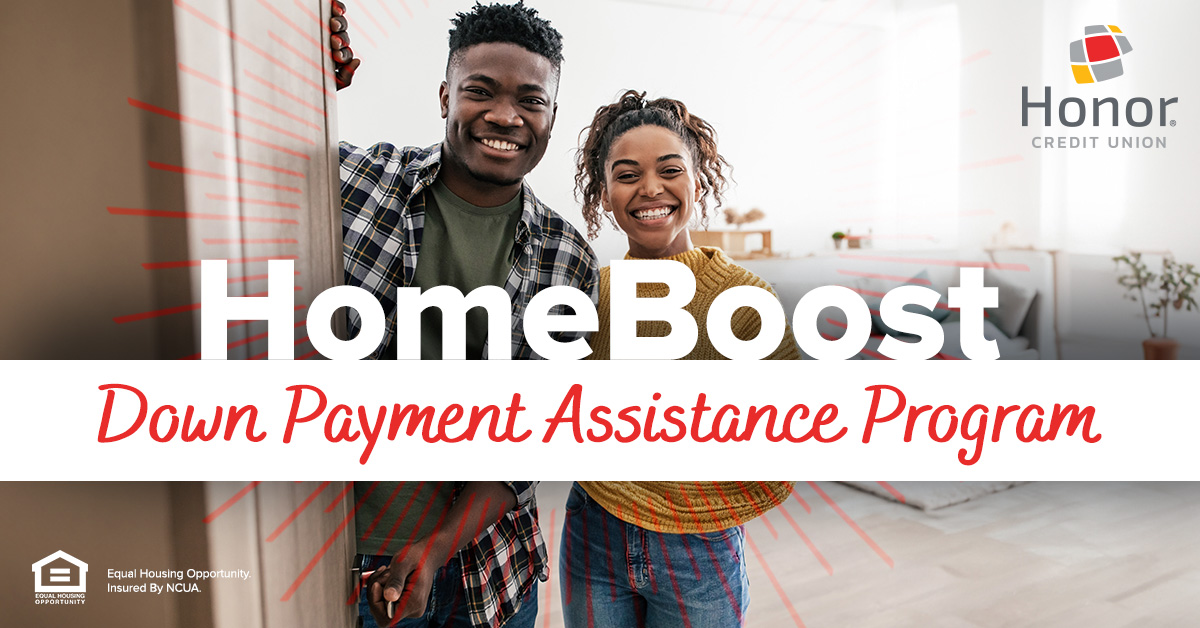 BERRIEN SPRINGS, MICHIGAN – OCTOBER 2, 2023 – Honor Credit Union is extending a new opportunity to help aspiring homebuyers make their dreams come true.
The HomeBoost Minority Down Payment Assistance Program provides $15,000 in grant funding to qualified first-time home buyers in Indiana and Michigan. The funds can be used toward a down payment, closing costs, or housing counseling costs.
The program is designed to help make homeownership more equitable for first-time home buyers who identify as ethnic minorities, have a household income at or below 120% of the local area median income, and who purchase a primary residence in Michigan or Indiana.
Funding is provided by FHLBank Indianapolis (FHLBI) who designed the program to reduce increasing disparity in homeownership rates between white Americans and Americans of color. In fact, the Black-White homeownership gap (42% vs. 80% respectively) is wider today than it was in 1968 when the Fair Housing Act became law, according to the Housing and Urban Development's Office of Fair Housing and Equal Opportunity.
For would-be homeowners who don't qualify for HomeBoost, Honor offers several other programs including special loans for rural homebuyers, medical professionals, first responders, and others. Learn more at www.honorcu.com/mortgage.
HomeBoost Down Payment Assistance
The HomeBoost Down Payment Assistance Program is one of several programs Honor provides for buyers looking to purchase their first home.
"We're always looking for creative ways to support the communities we serve and help all our member-owners achieve their financial and life goals. HomeBoost will help borrowers tackle a huge barrier to homeownership: saving for a down payment" stated Lynneise Gaddie, Honor's VP of Real Estate.
The program launched on Sept. 5 with $2.5 million available. Applicants will be assisted on a first-come, first-served basis until grant funds are exhausted or March 5, 2024, whichever occurs first.
Learn more by contacting a mortgage lending expert at www.honorcu.com/mortgage/lending-team or call 800.442.2800. 
ABOUT HONOR CREDIT UNION
Honor Credit Union is a non-profit, full-service financial institution serving over 110,000 members in 28 member center communities throughout western and northern Michigan.
Providing solutions for financial success and giving back to the communities we serve remain the driving forces behind Honor Credit Union.  For more information, call 800.442.2800, or visit www.honorcu.com.
###
MEDIA CONTACT
Kayla Smith
Brand Coordinator
kasmith@honorcu.com
800.442.2800 ext. 9205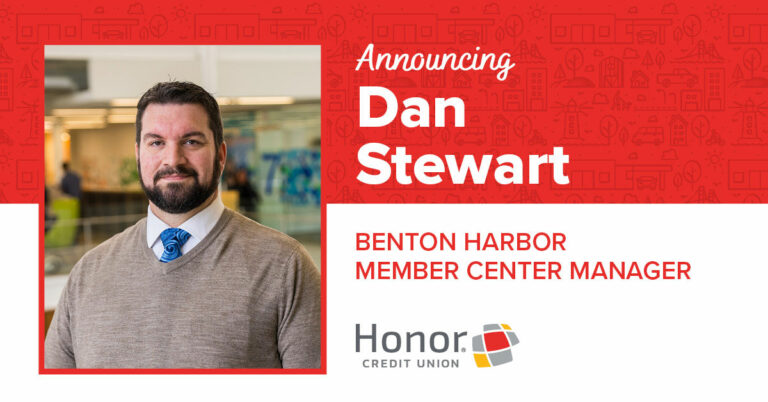 Dan is responsible for leading the daily operations of the member center while providing solutions to members and initiatives that support Honor's member promise.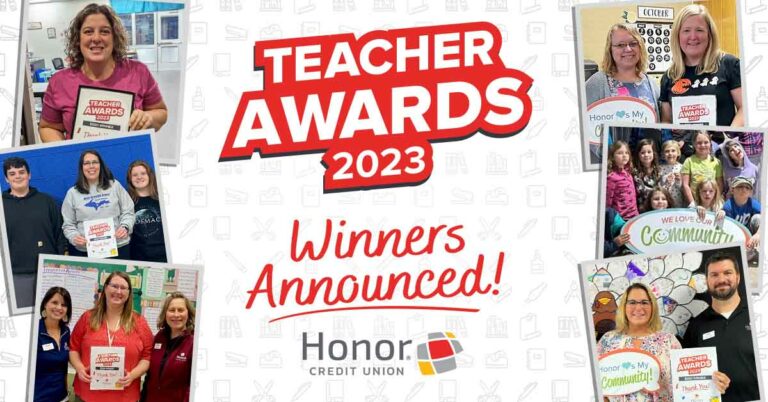 See all educators who received a $500 Amazon digital gift card or $500 check to improve their classroom.