Your Guide To Short-Term Home Mortgage Loans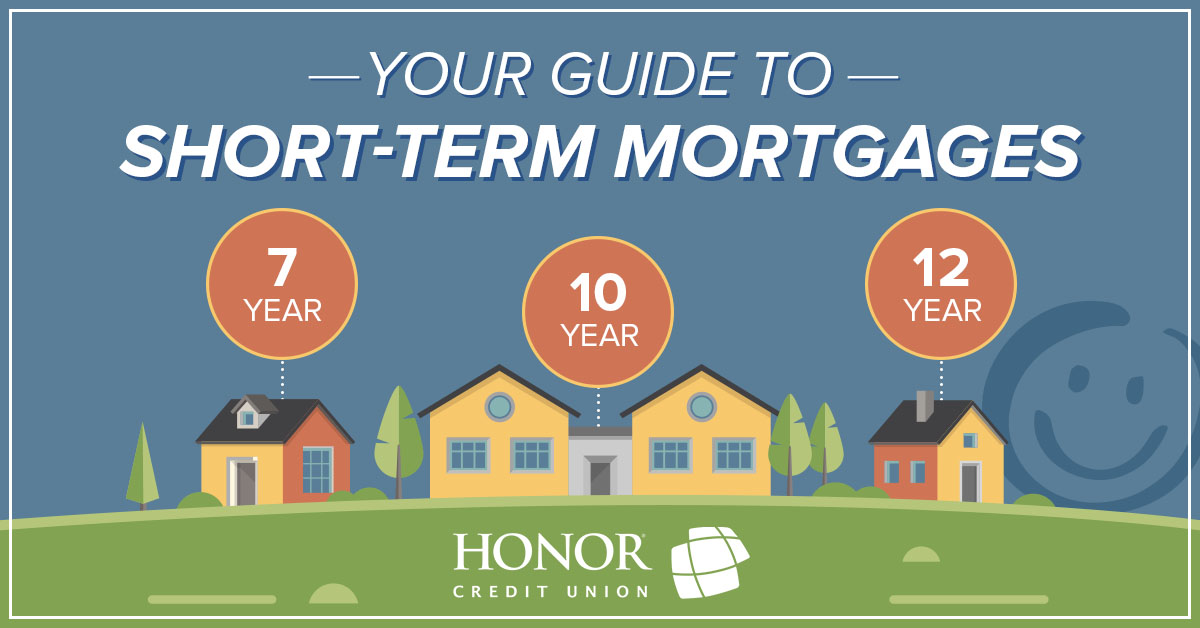 It's no secret that navigating the ins and outs of a home loan can be confusing. One of the most important factors when refinancing or applying for your mortgage is that the length and term align with your future and financial goals. There is no "one size fits all" when it comes to mortgages. While yes, the most common term for a home loan is 30 years, that may not always be the best choice, depending on your circumstances. A short-term mortgage might be worth looking into.
What Is a Short-Term Mortgage?
Short-term mortgages at Honor are home loans that mature within seven, 10, or 12 years. They are ideal for those who want to pay off their mortgage at a lower interest rate within a short time period.
These rates are typically lower than secondary market loans and long-term mortgages like 15-30 years. 
When Should You Refinance Into a Short-Term Mortgage?
Your Income has Increased – If you've recently received a promotion, accepted a new job, or your household is making more money, it could be beneficial to look into a shorter term for your mortgage. While it may raise your monthly payment, you'll pay way less interest, and you will pay off the loan much sooner. 
Your Existing Mortgage Will Mature in the Next 15 Years – Did you lock in your current 30-year mortgage interest rate over 15 years ago? If yes, it's time to revisit and compare your interest rate to today's current rates. Refinancing in this circumstance could often lower your rate resulting in less interest paid while keeping your payment the same.
You're Eager To Get Your Mortgage Paid Off – Maybe your kids just went off to college, and you're now an empty nester thinking about retirement. If you're looking ahead into your ten-year plan thinking you'd like to be a step forward on your finances, refinancing into a shorter term with a lower interest rate could be the way to go!
When Should You Stay In Your Existing Mortgage?
If you're planning to move. Your current home may not be your "forever home," and that's okay! If you're considering selling your home within the next five years, you are typically better off keeping your mortgage as is. Closing costs can be around $2,500 for the loan, and it may not align with your financial goals to refinance.
However, if you are looking to make some significant updates and renovations to your home before moving, refinancing could be a good idea if you want to have it wrapped all up in one payment.
When Should You Opt For a Short-Term Mortgage On a New Purchase?
If you want your home paid off within the next 10 to 15 years and you're financially equipped to make a larger payment each month, it'd be beneficial to take advantage of a short-term home loan.
How Do I Know If I Can Afford a Short-Term Mortgage?
Find a Local Mortgage Expert Near You! Our Honor Credit Union mortgage experts would love to help you figure out what you qualify for and what makes the most financial sense. We know everyone's situation is different. That's why we want to hear your story and your financial plan!
This program provides qualifying applicants seeking to purchase their first home with $15,000 in down payment assistance. Read more for all of the details.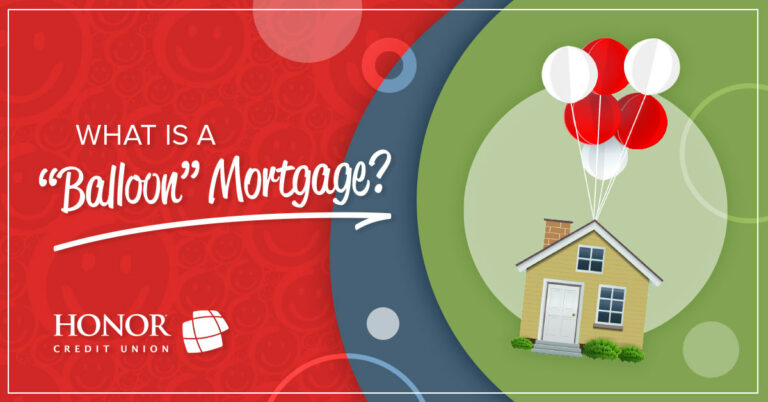 Balloon mortgages offer low rates in today's real estate market. Read what a balloon mortgage is, how it works, and whether it is the best choice for you.