Save Time, Do Your Banking Online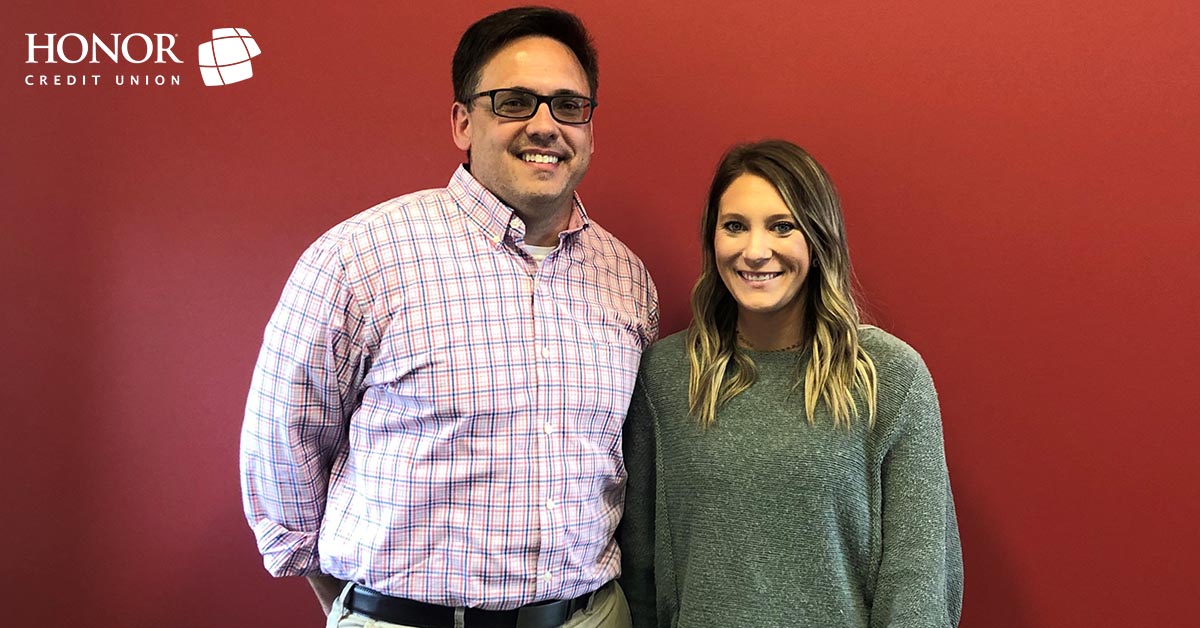 We love seeing your faces, but we also know that sometimes life gets in the way, and it's hard to make it down to the member center during operating hours.
Whether you work banking hours, the night shift, or simply do not have the time to stop in a member center, check out these five tips from Matt Ascolese, Stevensville Member Center Manager, and Brooke Plott, Member Specialist, to save yourself a trip.
Deposit your check right on your mobile device
This tool serves as a quick and easy way for you to deposit checks into your account without having to come into a member center.  Simply take a picture of your check(s) using mobile deposit on the free Honor mobile banking app, and you'll have access your funds within minutes!
Sign your documents from anywhere simply by logging into your online banking account
From signing loan documents to account maintenance documents, you can sign electronically from virtually anywhere.
Simply log into your Honor Credit Union account on your phone, tablet, or desktop and your documents will be sent to your "Message Center" within online banking.
This tool is user-friendly and makes signing documents easy and fast!
Keep your accounts right at your fingertips with the Honor mobile banking app
Deposit your checks, sign loan documents, and even get texts sent right to your phone!
Our mobile app offers a wide range of security features based on your personal preference.  You can log in using a PIN, fingerprint, face, or voice recognition, or you can use your username and password.
We pride ourselves on having top-notch security, which gives our members peace of mind knowing their information is secure.
Log in to online banking from your couch or a coffee shop to remotely manage your accounts 24/7 and don't worry about making it to a member center before 5:00 PM! 
Use online banking to check your accounts, pay your bills, transfer funds, and budget your money. Online Banking offers several great e-services to enhance your banking experience.
Our free bill pay is an easy way to keep track of monthly bills and set up reoccurring and automatic payments.
E-statements help you keep your finances in order without having to keep track of paper.
My Virtual Strong Box is our newest way to send members receipts right to their online banking account. Find this feature by clicking on the "My Documents" tab for a safe, paperless record keeping.
While we offer a variety of different tools through our online banking, it is extremely simple to navigate, which is why our members love it!
Our Virtual Account Specialists are engagement experts!
Honor's Virtual Member Center assists members with basic account questions, loan applications, and everything in between.
The Virtual Member Center opens new accounts daily and receives loan applications through online submissions. Anyone can select which type of loan or membership they would like to apply for through Honorcu.com.
A Virtual Account Specialist then receives and reviews the application(s). All the while, the phones are ringing, with the VMC receiving about 12,000 calls monthly, making us not your typical "call center."
For an even easier way to connect, our account specialists can text you!
If you can't find the time to come into a member center, check out our website to find out what else you can do right from work or the comfort of your home.
Our Virtual Member Center is here to answer any questions you might have Monday – Friday 8:00-8:00 pm and Saturday 9:00-12:00 pm. At Honor, we're here to make your banking experience simple.