Retirement & Appointment Announced for Board of Directors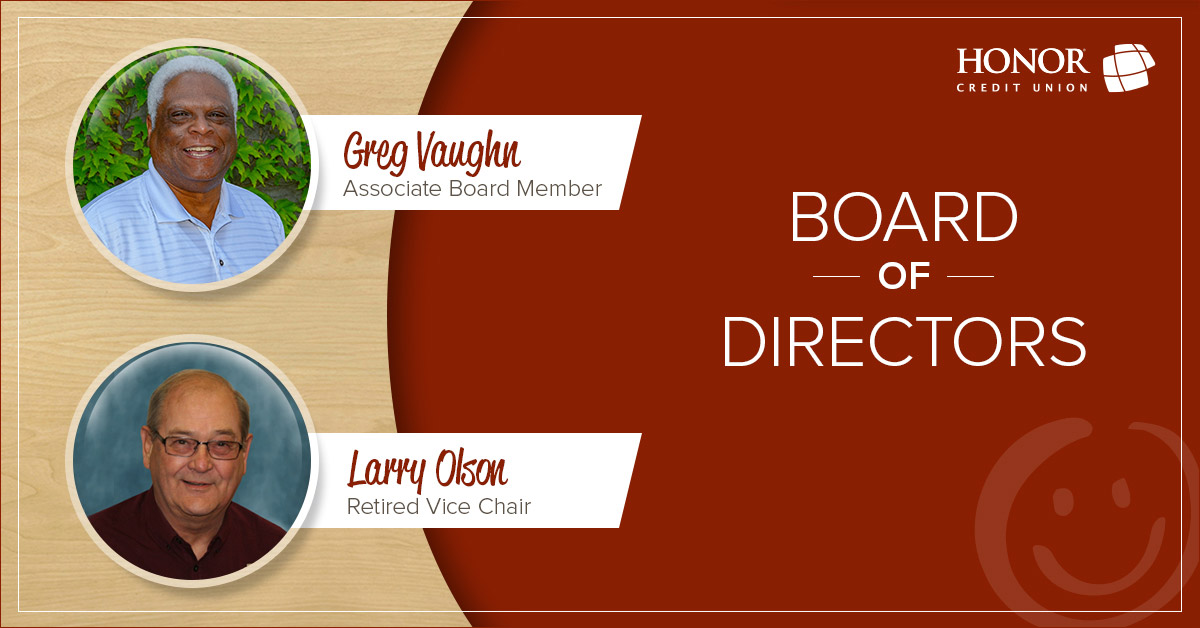 BERRIEN SPRINGS, MI – Jan. 17, 2020 – On Behalf of Honor Credit Union, Board Chair Mimi Elwell announces the retirement of Vice Chair of the Board of Directors, Larry Olson, and the appointment of Associate Board Member, Greg Vaughn to the Board of Directors. The financial institution stands out amongst its peers with an exceptional governing board of volunteers who donate their time to serve the member-owners of Honor.
During his legacy with Honor, Larry Olson set the bar high with his innovative and progressive vision for the credit union. Serving almost 50 years, Olson first joined the Board of Directors in 1971 and his impressive career includes 31 years as Chairman. Prior to his appointment, he served as a volunteer liaison recruiting new members for the credit union and spent his professional career as an educator and high school principal. His legacy includes a commitment to expanding memberships and nurturing partnerships, as well as exceptional leadership during the naming transition from Berrien Teachers Credit Union to Honor Credit Union in 2010. His presence on the Board will be missed and the Honor Team remains grateful for his many years of service.
As the newly appointed member of the Honor Board of Directors, Greg Vaughn brings a wealth of business acumen and experience to his new position. Previously serving as the Chief Operating Officer and Vice President of Business Development at Cornerstone Alliance for 26 years, Vaughn was responsible for overseeing development initiatives such as business retention and expansion. In addition to his impressive business career, Vaughn is also a community-focused leader with a deep commitment to bringing economic prosperity to the area. He currently resides in Benton Harbor with his wife Janice and has two grown children. When he's not working on building business and community, he enjoys long walks and golfing.  
When asked about his new position, Vaughn commented, "I see my role as being an Honor Credit Union ambassador to the community and its members and contributing to the board by sharing new perspectives while supporting Honor's strategic priorities." Contributing to the forward-thinking mindset instilled on the Board by Olson, Vaughn will add a fresh perspective as it relates to determining future needs for the growth of the organization.
Honor Credit Union is proud to serve more than 85,000 members across the State of Michigan.  Providing solutions for your financial success and giving back to the communities we serve remain the driving forces behind Honor Credit Union.  For more information, call 800.442.2800, or visit www.honorcu.com.
###
MEDIA CONTACT
Kayla Smith
Brand Specialist
kasmith@honorcu.com
800-442-2800, ext. 9205
The new building features a full-service lobby, night deposit drop, coin machine, and drive-thru service that offers extended hours with our ATM Live Tellers.
Read More »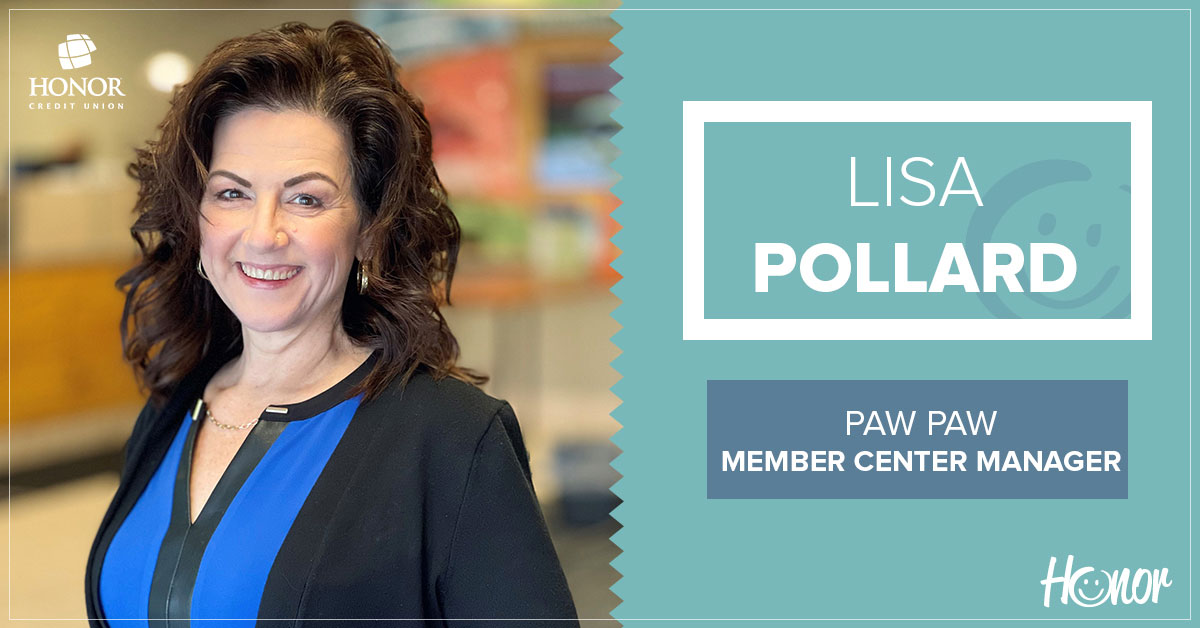 In her role, Lisa leads the Paw Paw Team as they serve the community and provide members with top-notch financial solutions and resources.
Read More »