Questions Answered About New Kalamazoo Locations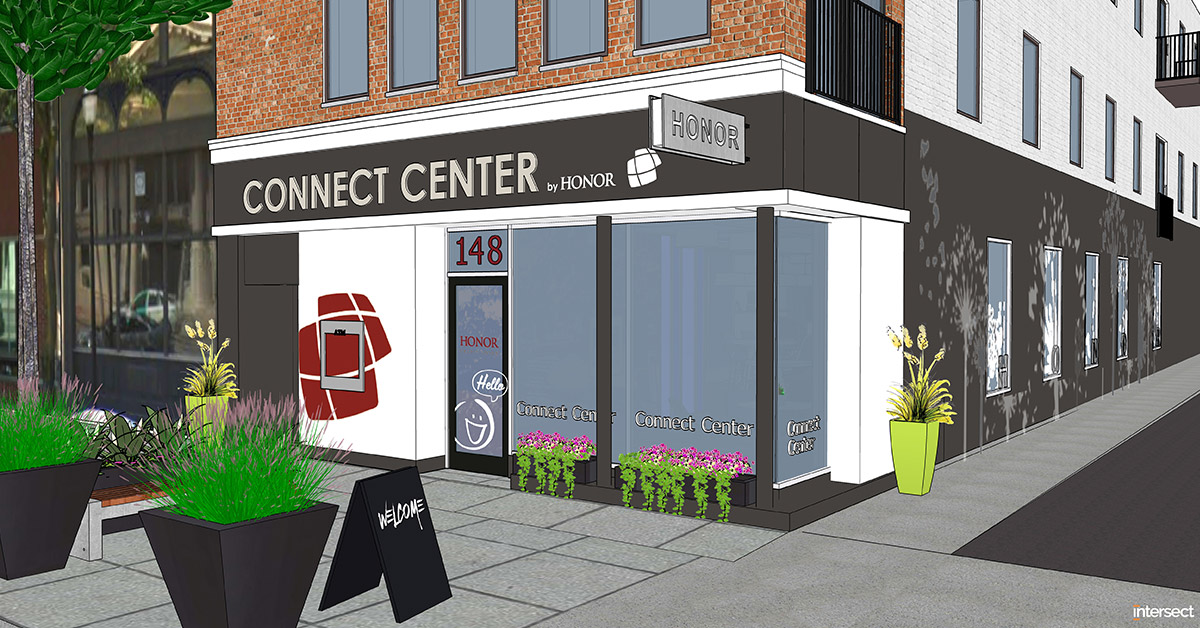 We couldn't be more excited for our two brand new locations coming to Kalamazoo, MI. Our new highly visible Stadium Drive Member Center and our new Downtown Kalamazoo Connect Center will serve our members' personal and business banking needs.
We understand you might have questions about our new Kalamazoo locations, so we've answered some frequently asked questions.
What can members expect at the Stadium Drive location?
The new location will provide an optimized member experience by combining the resources of two existing locations, Oshtemo and Drake Road, into one larger and more accessible member center.
The Stadium Drive member center will offer a full-service experience, including a drive-thru, night deposit drop, and ATM. Resources such as meeting rooms and conference spaces will also be added to allow for educational offerings and community events.
Where are the new Honor CU locations and when will they be open?

148 E Michigan Ave
Kalamazoo, MI 49007

Stadium Drive Location – Opening early 2020
4400 Stadium Drive
Kalamazoo, MI 49008
What does this mean for Oshtemo and Drake Road?
The Oshtemo Member Center will remain open until the completion of the new Stadium Drive location. The Drake Road Member Center will close November 1st.
What can members expect at the Connect Center in Downtown Kalamazoo?
Designed for ultimate hospitality and flexibility, members can expect a financial concierge service and personal banking experience that complements a member's digital account access options. The Connect Center will feature a variety of collaborative spaces that can be utilized by our members for their business needs.
Whether our members need to meet up with an Honor Team member or one of their own clients, the Connect Center will provide the space, technology, and flexibility to serve as a landing point for those connections. In addition, the Connect Center will feature refreshments from local businesses for members to enjoy while conducting personal and business banking functions.
How is the Connect Center different from a traditional member center?
The focus of the Connect Center is on building relationships one conversation at a time, in a collaborative environment that encourages members to use digital tools to accomplish their financial transactions. Although the Connect Center will not include a traditional teller line, Honor Team Members will be present to assist members with all their banking needs in a one-on-one format and a full-service ATM will be available.
What will the two new locations look like?
We are excited to provide renderings of the Connect Center and Stadium Drive Member Center. Please note that the renderings below are for design and conceptual inspiration and the actual buildings may differ slightly.