Jamie Gollakner Announced As Community Assistant VP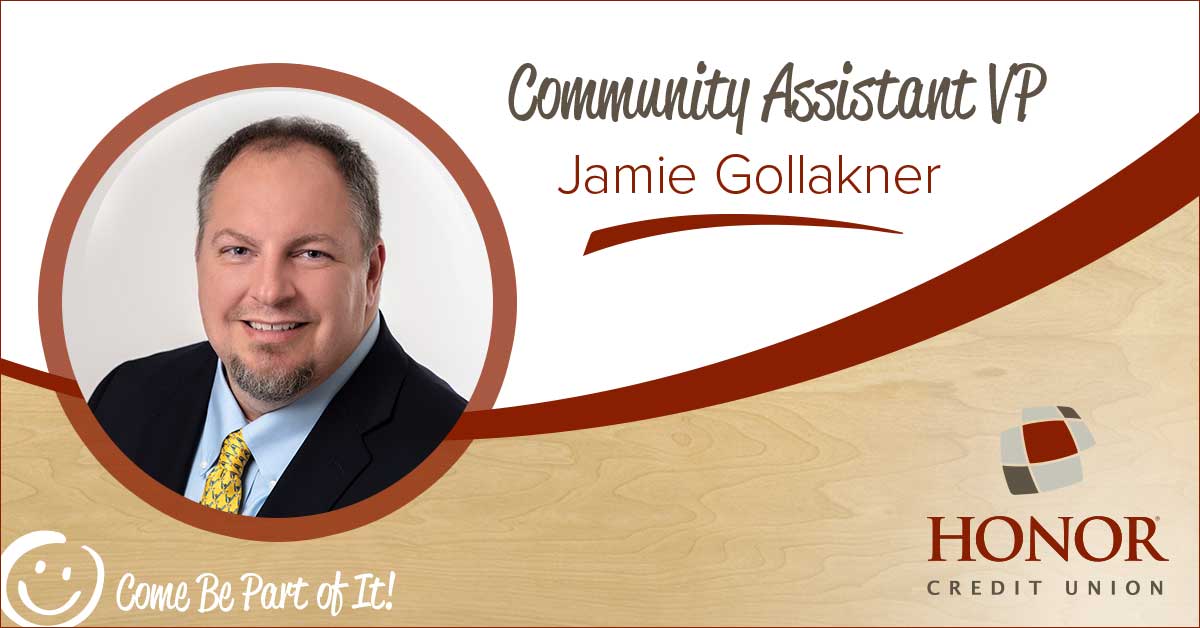 GWINN, MI – Sept. 19, 2019 – Honor Credit Union is excited to announce the internal promotion of Jamie Gollakner. Formerly serving as Honor's Member Center Manager in Gwinn, Gollakner recently accepted the role of Community Assistant Vice President for the Northern Michigan region. Gollakner's region extends from Michigan's upper peninsula to Gaylord, Michigan. 
As part of the Member Experience Team, the Community Assistant Vice President works closely with Honor's Member Center Managers, Business Services, and Real Estate teams to create relationships, serve the community, and act as a connector to provide members with financial solutions for success. As CAVP, Gollakner will be responsible for building Honor's consumer and commercial relationships, focusing on the growth potential in his communities, and building business partnerships.
"What an opportunity I have to be part of something special," commented Jamie Gollakner. "This new role allows me to better assist Honor's current business and consumer members while establishing lasting relationships in our communities. From opening accounts to signing that last page on a new business loan, I look forward to continuing to be the resource for business members and to help them develop financial strategies to reach their goals.
Originally from Ontonagon, Michigan, Jamie Gollakner has resided in Gwinn, Michigan since 2001 with his 16-year-old daughter, Kaysa, and his Black Lab-Great Dane mix, Phineas. Gollakner is a frequent guest star on local radio stations and can be found proudly representing Honor at various community events. In his free time, he enjoys traveling with his daughter, woodworking, and flipping homes. 
Gollakner received his bachelor's degree from Northern Michigan University and has over fourteen years' experience in the financial industry. He began his career at Honor Credit Union in 2012 as a Loss Prevention Coordinator at the Negaunee member center and was most recently Honor's Member Center Manager in Gwinn.
Honor Credit Union is proud to serve more than 85,000 members across the State of Michigan.  Providing solutions for financial success and giving back to the communities it serves remains the driving forces behind Honor Credit Union.  For more information, call 800.442.2800, or visit www.honorcu.com.
###
MEDIA CONTACT
Halee Niemi
Brand Coordinator
hniemi@honorcu.com
800-442-2800, ext. 9501
The new building features a full-service lobby, night deposit drop, coin machine, and drive-thru service that offers extended hours with our ATM Live Tellers.
Read More »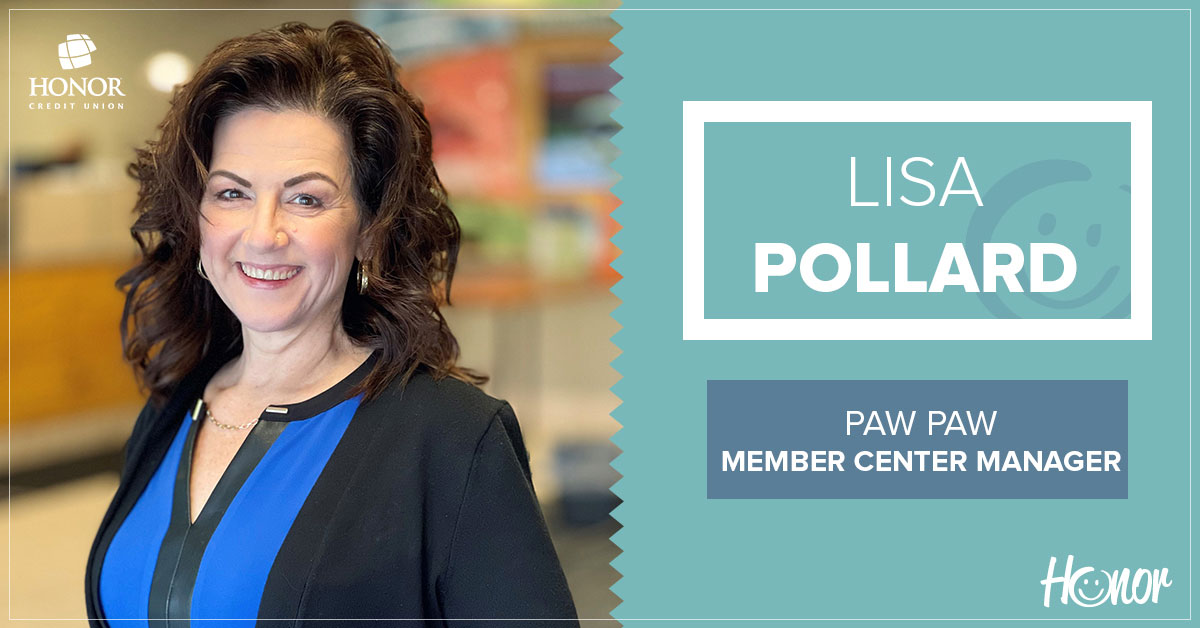 In her role, Lisa leads the Paw Paw Team as they serve the community and provide members with top-notch financial solutions and resources.
Read More »