How To Buy A House: A Step-By-Step Guide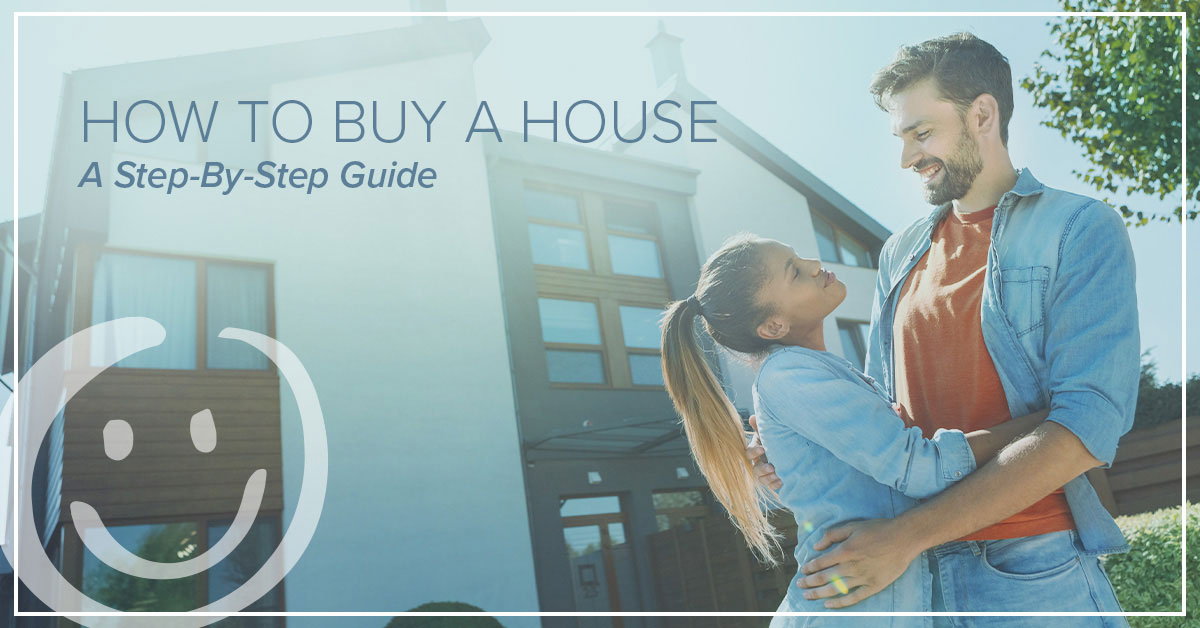 You're ready to be a homeowner! While the thought of buying a home is exciting, the process can seem a bit intimidating, and overwhelming. If you're a first-time home buyer you probably have a lot of questions.
"Where do I begin?"
"What questions should I ask?"
"How does the home buying process work?"
At Honor Credit Union, we have a team of local Mortgage Lenders who are here to work with you one-on-one, walk you through the process, and answer all of your questions. And, it's okay if you have a lot of them. We want you to understand and feel comfortable with every step of the process.
RELATED: 9 Tips For First-Time Home Buyers
To help you get started on the home buying journey, we've outlined the steps to begin the process of finding the home of your dreams.
Step 1: Meet With A Mortgage Lender
The first thing you want to do when starting the home buying process is to sit down with a mortgage lender to review your credit and see what you are qualified for with a pre-approval.
Be prepared for them to review income, assets, savings, and your credit report to determine not only what you can afford, but what price range you would feel comfortable.
When selecting a realtor, some things to consider are the realtor's knowledge of the home buying process, their familiarity with the area, and their negotiating skills.
Hiring a realtor can be beneficial in many ways, as they have access to information on homes and neighborhoods that are not always public knowledge, such as school ratings and crime rates.
Things to consider: Is the home conveniently located to places or activities you use in your daily life?
Step 3: Time To Go Shopping!
When it's time to start looking at homes, bring a checklist of the features you've identified as your wants and needs. This can help ensure you are taking the time to find the perfect home to fit your criteria!
After you have walked through a few homes, they start to run together, and what you think you saw in the first house was actually in the last house. To avoid this confusion, be sure to take notes and pictures on bedroom sizes, kitchen styles, bathroom features, and what you liked and didn't like. 
Step 4: What To Do After Finding A House
You have walked through the home of your dreams, and it is everything you want, which means it is time to begin the purchase agreement and make an offer with the assistance of your realtor.
After you have made an offer and it is accepted, it is recommended that you do a home inspection. Home inspectors are looking for structural damage, electrical or plumbing issues, or any other problems that may need repair.
If significant issues are discovered, it allows the buyer to re-negotiate with the seller to either fix the issues before moving forward or discuss a lower price. If both parties are unable to agree on terms, you can walk away from the deal with no penalty. 
Step 5: Circle Back With Your Lender
If you have agreed on a price and are moving forward, it is time to circle back with your lender. At this time, you may need to provide them with updated financial documents.
By sitting down with your lender, you will finalize the loan type and term that is best suited for you and your financial needs.
After you have agreed on terms with your mortgage lender, it will be time to prepare for closing with your realtor. 
A few days before the actual closing, you will receive a final document from your lender that lists all charges you can expect to pay. Make sure you read everything carefully and ask questions to avoid any surprises. Some closing costs you will likely be responsible for are the down payment, escrow, appraisal, and title insurance.
We hope you found these steps helpful as you either begin the home buying process, or are exploring it. We want you to know that when you work with Honor, we will be by your side every step of the way! If you have questions, contact our team of experts, or give us a call at 800.442.2800.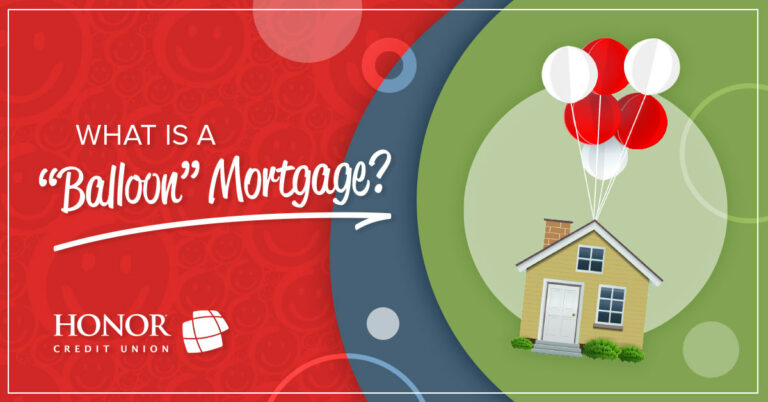 Balloon mortgages offer low rates in today's real estate market. Read what a balloon mortgage is, how it works, and whether it is the best choice for you.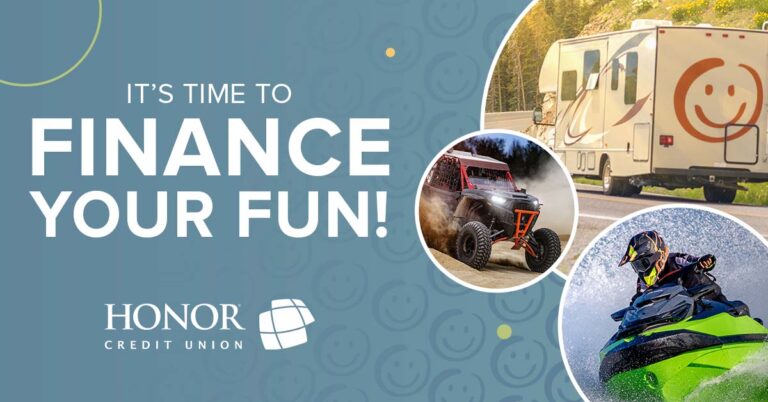 Honor Credit Union has low rates and flexible financing terms that can help you buy your recreational vehicle, and be sure to check out Honor Insurance.