Honor Welcomes Ted Strawbridge as Mortgage Loan Originator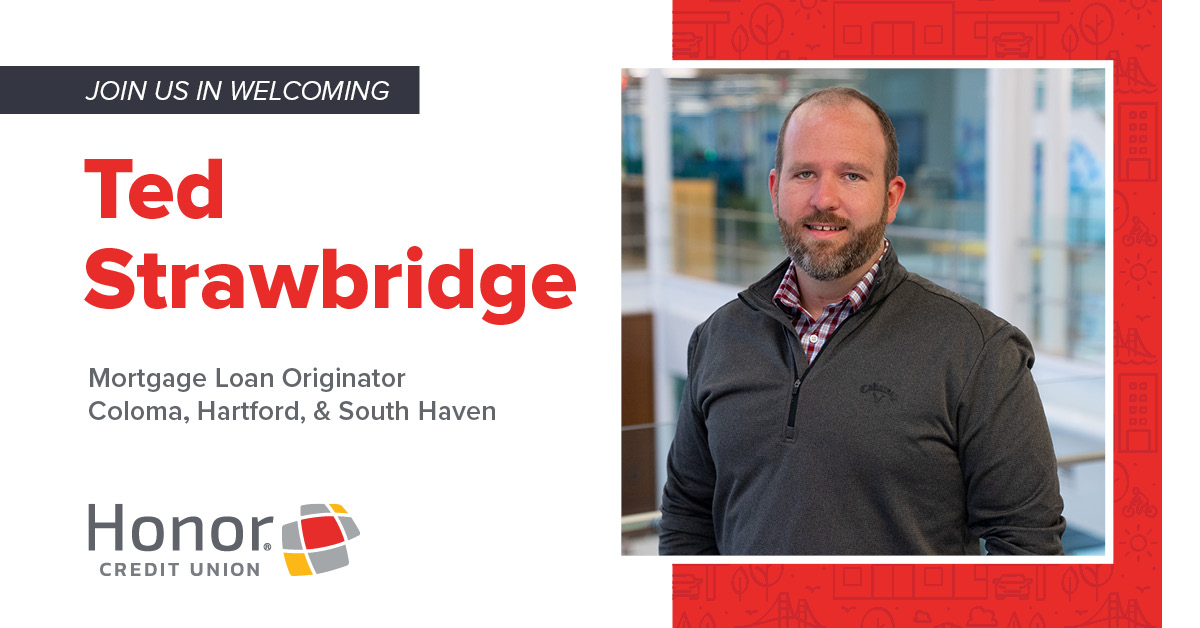 SOUTH HAVEN, Michigan – OCTOBER 18, 2023 – Honor Credit Union is excited to welcome Ted Strawbridge as Mortgage Loan Originator (MLO) for the Coloma, Hartford, and South Haven communities.
As a local mortgage lending expert, Ted will use his combined expertise and knowledge to provide one-on-one service to those looking to purchase or refinance a home and effectively guide members through the home-buying process.
Prior to joining Honor, he served three years in the mortgage world, over two years as a Member Service Manager, and 13 years in Operations Management in the retail industry. In addition, he was named a 2023 recipient of Moody on the Market's 40 under 40 awards for professionals in the Southwest Michigan area.
Connecting with members and making lifelong relationships within its communities is a value our team members stive for at Honor.
Strawbridge commented, "Closing day is everyone's favorite day! But, knowing I was able to complete the transaction while coaching, adding reassurance, and reducing stress for the member during the process of such a large purchase for the member meets my satisfaction."
Ted resides in Eau Claire with his wife, two daughters, their two dogs, and two horses. Outside of work, he enjoys spending time with family, watching his daughters compete in equestrian events, gymnastics, and softball, and being a resource for those real estate-related questions that people may have. 
He can be contacted by email at tstrawbridge@honorcu.com or by phone at 800.442.2800 ext. 9906.
ABOUT HONOR CREDIT UNION
Honor Credit Union is a non-profit, full-service financial institution serving over 110,000 members in 28 member center communities throughout western and northern Michigan.
Providing solutions for financial success and giving back to the communities we serve remain the driving forces behind Honor Credit Union.  For more information, call 800.442.2800, or visit www.honorcu.com.
###
MEDIA CONTACT
Kayla Smith
Brand Coordinator
kasmith@honorcu.com
800.442.2800 ext. 9205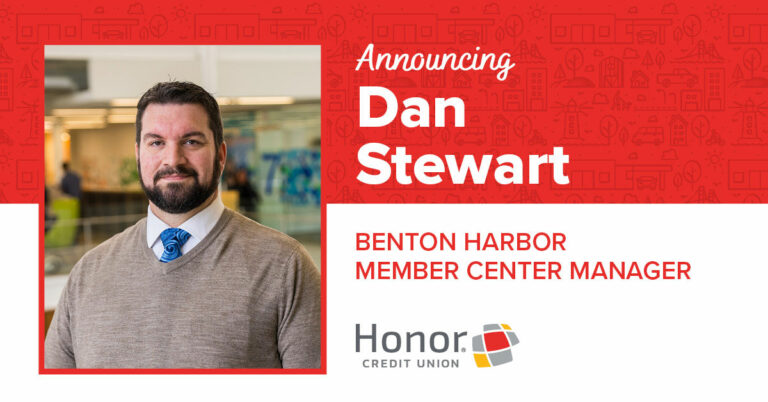 Dan is responsible for leading the daily operations of the member center while providing solutions to members and initiatives that support Honor's member promise.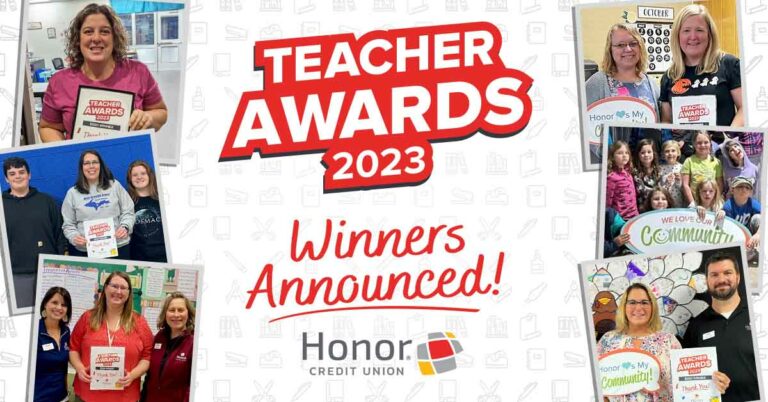 See all educators who received a $500 Amazon digital gift card or $500 check to improve their classroom.