Honor Welcomes Kimberly Nower as Community Development Officer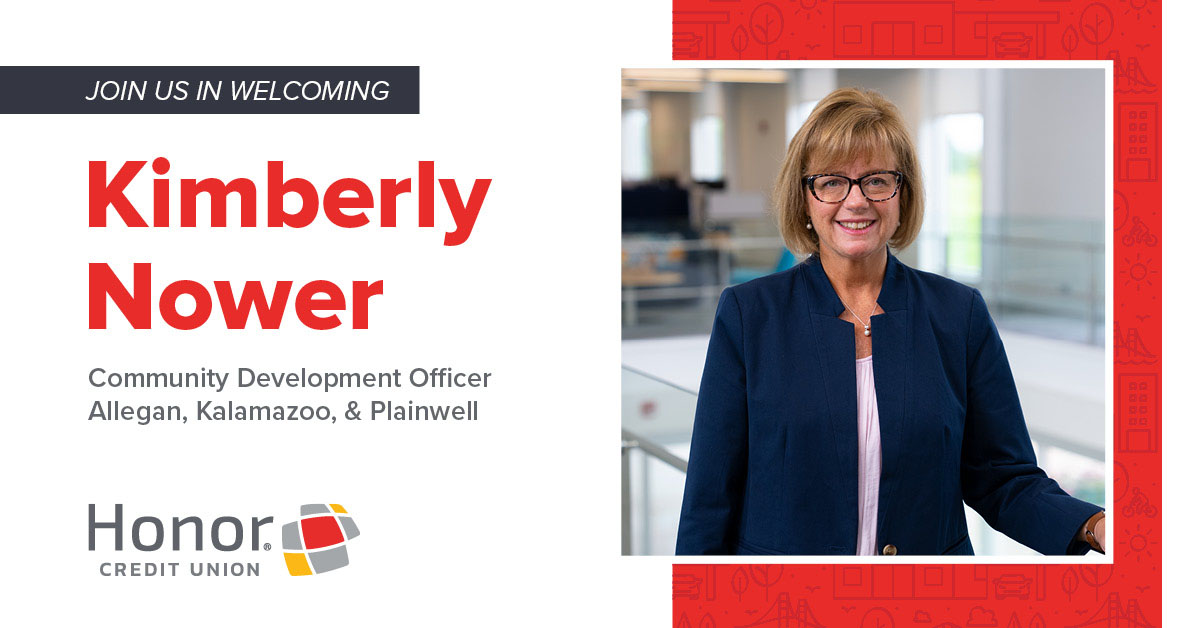 KALAMAZOO, MICHIGAN – OCTOBER 5, 2023 – Honor Credit Union is proud to announce the hire of Kimberly Nower as Community Development Officer (CDO) for the Allegan, Kalamazoo, and Plainwell communities.
As part of the Business Services team, the Community Development Officer works closely with several departments, including Honor's Member Center Managers, Member Experience, Marketing, and Real Estate teams.
By working together, their mission is to create relationships, serve the community, and act as a connector to provide members with financial solutions for success. As a CDO, she supports community organizations and builds business partnerships.
Kimberly attended Western Michigan University (WMU), where she studied Business Management. She began her career in the financial industry as a teller while attending WMU. Following graduation, she spent over 10 years in banking in Kalamazoo, with experience ranging from trust and mutual funds to retail and customer service experience.
"I am most looking forward to being able to help people! I love providing solutions, education, and support," stated Nower. "I have been so pleased to be with Honor Credit Union because I am surrounded by people who "speak my language," which is SO refreshing! We are all here to help our communities and members thrive!"
Kimberly grew up in St. Joe and has since lived in Detroit, Cleveland, Chicago, and Grand Rapids before moving to Kalamazoo to be near her family, including her mom, her brother, his family, and her two nieces, who are her pride and joy, and she is a huge pet lover. She can be contacted by email at knower@honorcu.com or by phone at 800.442.2800 ext. 9901.
ABOUT HONOR CREDIT UNION
Honor Credit Union is a non-profit, full-service financial institution serving over 110,000 members in 28 member center communities throughout western and northern Michigan.
Providing solutions for financial success and giving back to the communities we serve remain the driving forces behind Honor Credit Union.  For more information, call 800.442.2800, or visit www.honorcu.com.
###
MEDIA CONTACT
Kayla Smith
Brand Coordinator
kasmith@honorcu.com
800.442.2800 ext. 9205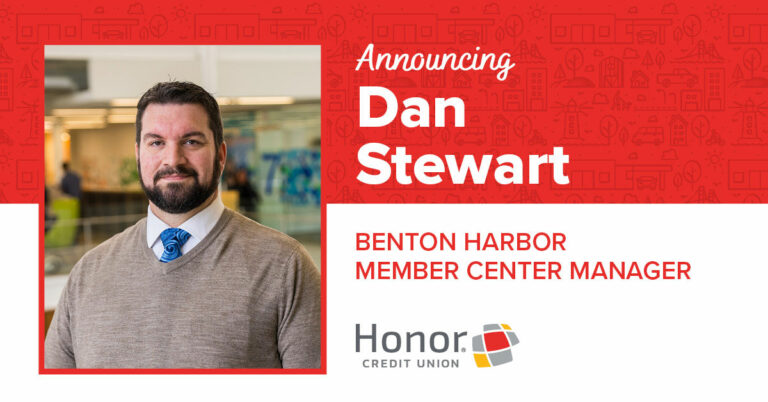 Dan is responsible for leading the daily operations of the member center while providing solutions to members and initiatives that support Honor's member promise.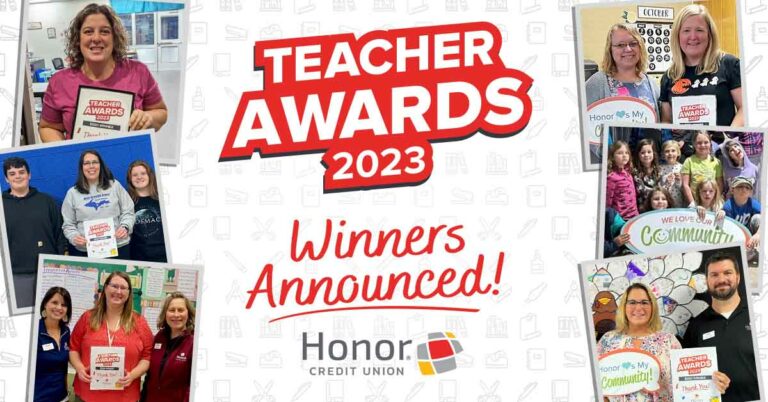 See all educators who received a $500 Amazon digital gift card or $500 check to improve their classroom.