Honor Supports Local Non-Profits With NMU Hockey Team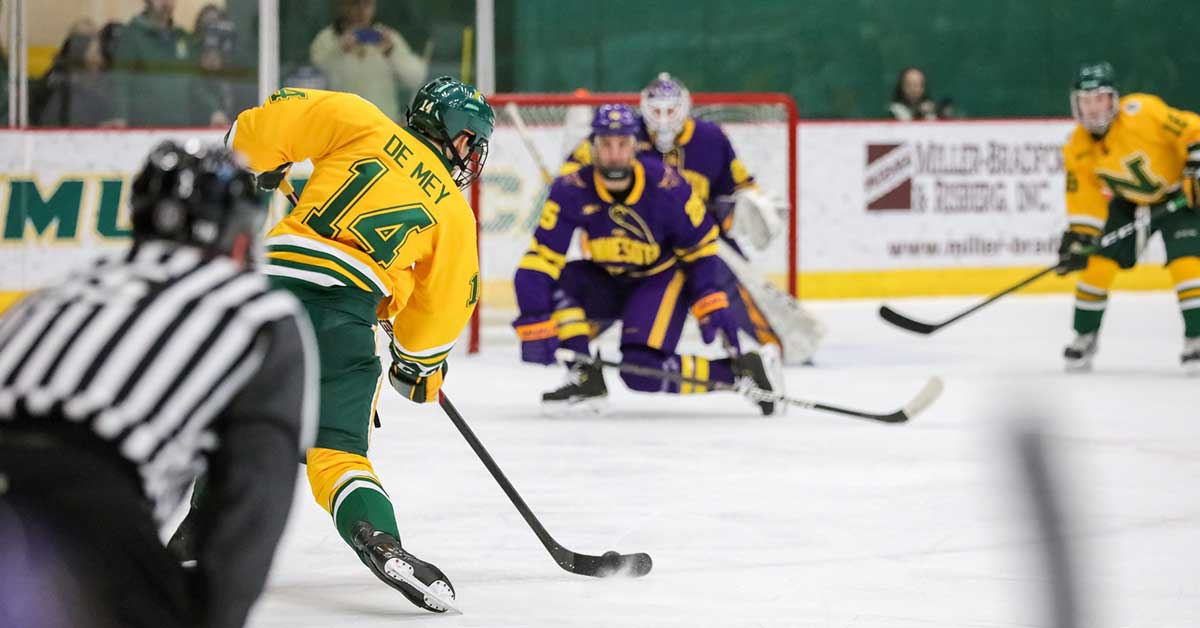 MARQUETTE, MI – Dec. 12, 2019 – Honor Credit Union has teamed up this year with Radio Results Network and Northern Michigan University to develop "Goals for Good," a sponsorship program conducted in real-time at every NMU hockey home game. For each goal scored by the Wildcats during home games, Honor donates $100 to the designated non-profit organization of the week.
Honor Credit Union's Community Assistant Vice President, Jamie Gollakner, leads Goals for Good for Honor and has worked one-on-one with Radio Results Network and NMU to bring the program to life.
"Goals for Good is all about giving back," commented Gollakner. "It's a great way for our community to become engaged in NMU hockey while learning about our local non-profits. Honor's role in this program is to provide financial assistance and bring non-profit organizations to the forefront of everyone's minds."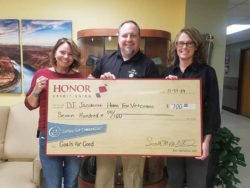 Each designated non-profit has the opportunity to promote and inform the community about their organization during a studio visit with Gollakner on 94.9 The Bay and 100.3 The Point the week of the event. The organization is also mentioned on various Radio Results Network stations throughout the week, during the NMU hockey games, and will receive $100 from Honor for each goal scored by NMU, with a guaranteed minimum donation of $300.
Honor proudly donated $900 after the first Goals for Good event to UP Vets Served in response to the nine goals scored over the two-game weekend. A total of $2,900 has been donated through December 14th. The following organizations received donations from Honor during November's NMU home games:
November 1-2: UP Vets Served – $900 donated
November 8-9: Jacobetti Home for Veterans – $700 donated
November 15-16: Hometown Battles – $400 donated
November 23: 906 Warrior Relief Fund – $300 donated
December 13-14: Hematite Paks – $600 donated
Upcoming Goals For Good recipients includes Upper Michigan Ice Racing Association, Paw Paks, Marquette Senior High School Red ESPN, and more.
RELATED: See how Honor supports local community organizations 
"We encourage everyone to join us at the games and follow Honor on social media to find out how much financial assistance is provided to these much-deserving organizations during the upcoming games," said Gollakner.
Honor Credit Union is proud to serve more than 85,000 members across the State of Michigan.  Providing solutions for financial success and giving back to the communities it serves remains the driving forces behind Honor Credit Union.  For more information, call 800.442.2800 or visit www.honorcu.com.
###
MEDIA CONTACT
Halee Niemi
Brand Coordinator
hniemi@honorcu.com
800-442-2800, ext. 9501
The new building features a full-service lobby, night deposit drop, coin machine, and drive-thru service that offers extended hours with our ATM Live Tellers.
Read More »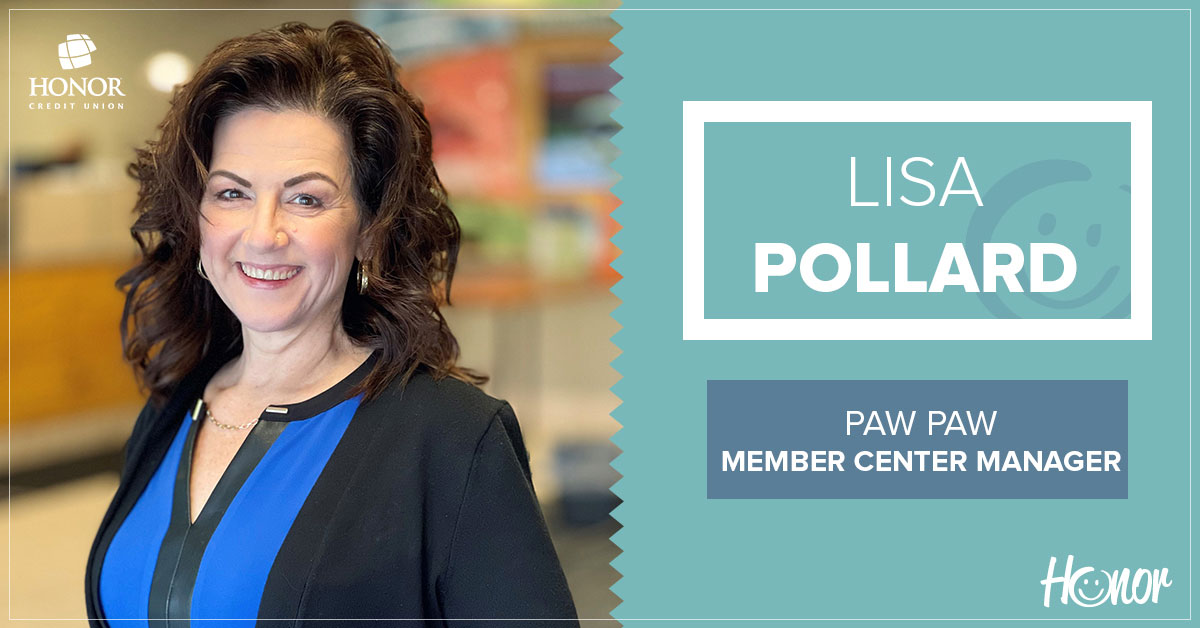 In her role, Lisa leads the Paw Paw Team as they serve the community and provide members with top-notch financial solutions and resources.
Read More »