Honor Proud To Support Local Author Shyreece Pompey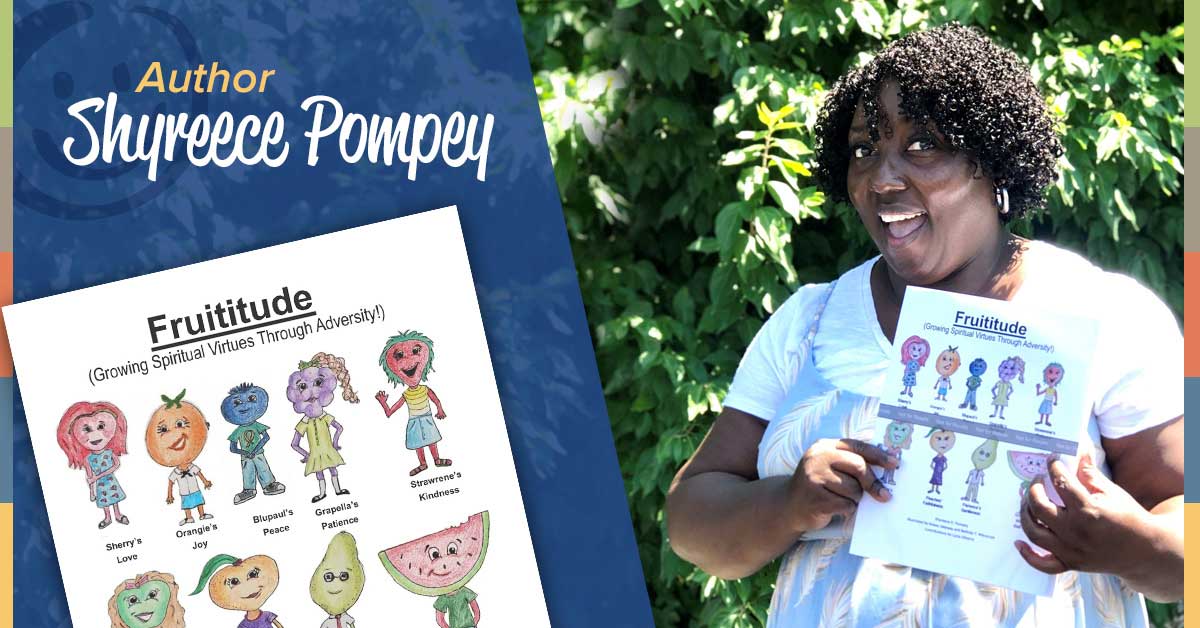 It's a special feeling when something feels like it was meant to happen. Author and longtime Honor member, Shyreece Pompey, knows that feeling all too well. One small moment at Honor's St. Joseph Member Center turned into a fully-illustrated book, and even better, a lifelong friendship.
This is her story…
Writing As An Outlet
Shyreece spent most of her career as an educator and has had a passion for writing ever since she was a little girl. Throughout her life, writing has gotten her through many tough times, including her most recent challenge, battling cancer. In 2014, Shyreece was diagnosed with Stage 4 Lung Cancer and will go through standard care of treatment for the rest of her life.
Since her battle with cancer began, she has not only been surviving, but thriving while writing and publishing two books: "HOPE: It Will Not End with My Death" and "Fruititude: Growing Spiritual Virtues Through Adversity."
The inspiration for Shyreece's book, Fruititude, is rooted in her own life experiences. She grew up on fantasies and fairytales, such as Rapunzel and Goldilocks and the Three Bears, which allowed her to escape reality, but escaping reality was not always in the cards for her as she worked through the traumatizing battle of facing cancer head-on.
"You can no longer hide behind a fantasy, right? So, it's like, how do I walk in my own truth, which is so heavy, and I want others to be able to do that too," Shyreece said.
While Fruititude isn't your typical children's book, this piece of literature is geared towards families going through hard times. Fruititude is described as a family book or a help book for children and focuses on building spiritual character during the process of healing from trauma.
The book uses personified fruit characters, relatable vignettes, Bible verses, art, journaling, and cooking recipes to develop a sound character that leads to a healthy Fruititude (an attitude that activates the fruit of the spirit) so you can enjoy developing or rebuilding relationships.
A Friendship Is Born
When Shyreece began writing Fruititude, she didn't know if it would be possible to illustrate the characters, until she met Kelsey Jakeway, a teller at Honor's St. Joseph Member Center. When asked how her friendship with Kelsey began, she said, "I came into the credit union one day and I'm just doing normal transactions with Gillian, talking to her about the book I'm writing, and here comes Kelsey.
She leaned over the counter in such a charismatic, loving, warm way, and says, 'Can I draw the characters in your book?'"
Little did she know at the time, but Kelsey has been creating her own art since she was a child. She grew up inspired by her mom, who is very artistic and has worked at Krasl Art Center in St. Joseph. She's been heavily involved in art throughout school and has entered several art contests growing up but has never had the opportunity to officially illustrate a book.
"If I can share my talent and help somebody, I'd love to do that!" Kelsey said.
Shyreece hadn't heard from Kelsey in quite some time after their first interaction and doubted whether Kelsey was able to draw her characters, until she showed up at Shyreece's five-year cancer-anniversary party.
"She comes in and holds up a picture of all the characters drawn out and gives it to me as a gift," Shyreece stated. Shyreece loved the character sketch so much, she used it as the front cover of the book, Fruititude.
Honor's Involvement
While Honor remains committed to its member promise of Providing Solutions for Your Financial Success, creating special moments and friendships with our members is at the core of who we are as part of Team Honor. In recognizing Shyreece and her incredible book, we were honored to donate 12 of her books to Well of GRACE Ministries in Stevensville, Michigan, a non-profit that helps adolescent girls and young women overcome times of struggle and trauma.
At the end of an inspirational meeting with Shyreece, she said, "In over 30 years, I have never had an ill moment with Honor Credit Union. With every trial and everything we've had to work through, when my account was low and depleting when I got sick, to when it went back up, they have been there, and that is so true on every occasion."
SUPPORT SHYREECE:  Buy Fruititide on Amazon
Honor Credit Union is proud to serve more than 85,000 members across the State of Michigan. Providing solutions for your financial success and giving back to the communities we serve remain the driving forces behind Honor Credit Union. For more information, call 800.442.2800, or visit www.honorcu.com.
###
MEDIA CONTACT
Macy O'Dell
Brand Specialist
modell@honorcu.com
800.442.2800 ext. 9287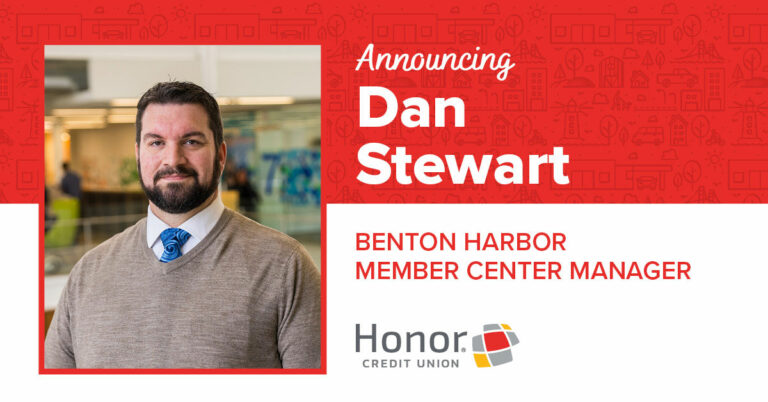 Dan is responsible for leading the daily operations of the member center while providing solutions to members and initiatives that support Honor's member promise.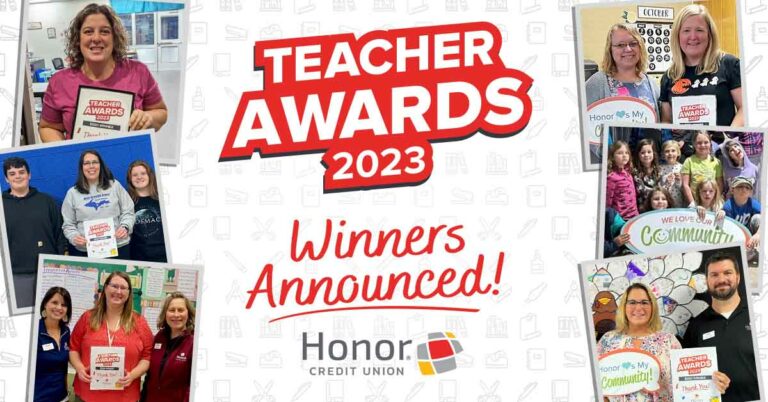 See all educators who received a $500 Amazon digital gift card or $500 check to improve their classroom.