Honor Proud To Provide BC Hemp Co. With Safe Banking Solution
BERRIEN SPRINGS, MI – May 14, 2021 – Honor Credit Union is proud to support its business partner, BC Hemp Co., in the grand opening of its new facility located in downtown Berrien Springs, MI. Founded by a team devoted to excellence, BC Hemp Co. is an alternative and holistic health service.  Honor is committed to supporting the needs of the communities it serves and is proud to provide BC Hemp Co. with a safe banking solution for their deposit and transactional needs.  
BC Hemp Co.'s team of farmers, botanists and extraction specialists have a passion for showcasing the best qualities the Hemp plant has to offer.  As a licensed Hemp cultivator and processor regulated by the USDA, BC Hemp Co. produces holistic products used by its consumers for conditions ranging from arthritis to anxiety.
Owner and CEO of BC Hemp Co., Jeremy Dybdahl, and his father are the primary contractors on the expansion from the current location in Eau Claire, MI.  "It has been a fun time being able to work on the project with my Dad," commented Dybdahl. "He has taught me a lot about construction and trades over the years. We have done the whole project from demo to finish, aside from electrical. We work pretty well together, and it will be an experience that I will be able to cherish for years to come."
"Partnering with Honor Credit Union has been a great experience," said Dybdahl. "We have been able to learn together, share information, and grow together in this new industry."
"The team at Honor is made up of people committed to helping people and we're proud to offer a safe banking solution for our community partner, BC Hemp Co.," commented Patrick Swem, Honor's Assistant VP of Business Development. "It's an honor to partner with Jeremy and his team and I'm excited to see the success of their new location in Berrien Springs."
BC Hemp Co.'s new facility is located at 107 N. Main Street in Berrien Springs and is now open Monday-Friday 11:00 am to 6:00 pm and 24 hours a day on its website. BC Hemp Co. offers over 40 different holistic products that accommodate pets and humans alike, including CBD oils, muscle and joint salves and rubs, and a pet line, named Paw-Able, which offers a holistic and organic ingredient approach to a pet's diet. Learn more about BC Hemp Co. by visiting www.bchempcompany.com.
Honor Credit Union is proud to serve more than 91,000 members across the state of Michigan.  Providing solutions for financial success and giving back to the communities it serves remains the driving forces behind Honor Credit Union.  For more information, call 800.442.2800, or visit www.honorcu.com.
###
MEDIA CONTACT
Halee Niemi
Brand Manager
hniemi@honorcu.com
800.442.2800 ext. 9501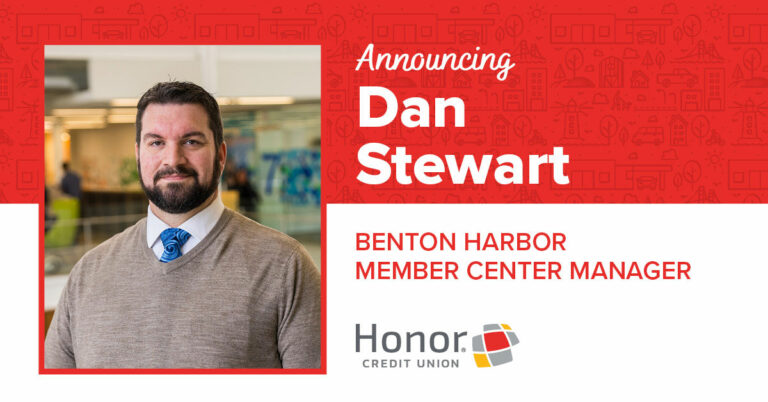 Dan is responsible for leading the daily operations of the member center while providing solutions to members and initiatives that support Honor's member promise.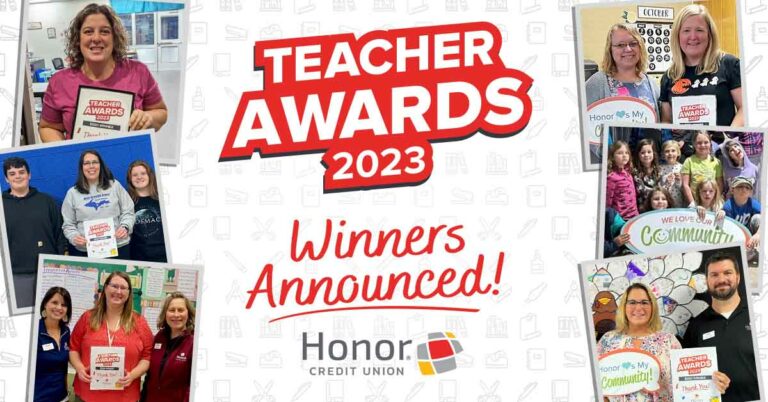 See all educators who received a $500 Amazon digital gift card or $500 check to improve their classroom.