Honor Opens Doors To New Berrien Springs Member Center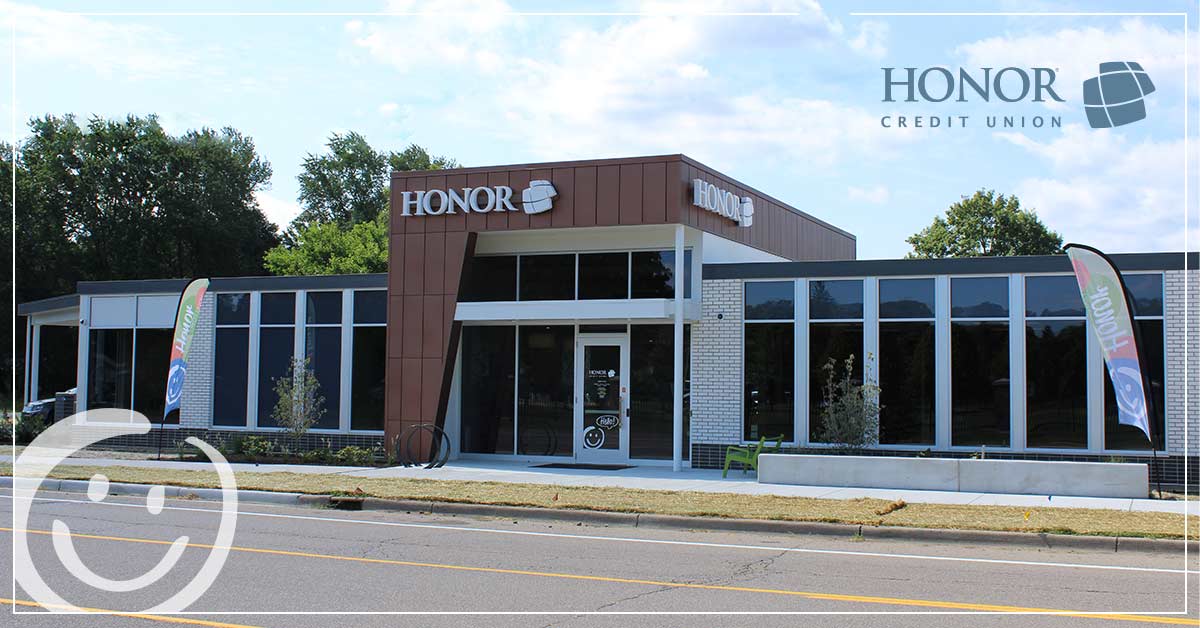 BERRIEN SPRINGS, MICHIGAN – August 30, 2021 – The doors are officially open at Honor Credit Union's new member center in Berrien Springs. Led by contractor E.C. Moore and designed by Intersect Studio, the new build, located on the same property as the previous facility at 8952 Old U.S. 31, is a modern member center designed to provide the best member experience for the Berrien Springs community.
"The moment we have all been waiting for is finally here! We are absolutely thrilled to welcome our members back home and to show you what we've been building up to," stated Andrew Cleminshaw, Berrien Springs Member Center Manager. "Come be part of it and experience the future of banking. The same team you've come to know in Berrien Springs are thrilled to provide our members the absolute best in banking technology while continuing to deliver the highest level of member service and the one-on-one attention they deserve."
The new facility serves as a full-service member center with a night deposit drop, coin machine, and expanded drive-thru hours utilizing two state-of-the-art ATM Live Tellers. While traditional Teller transactions will remain available to serve members, two additional ATMs with Live Tellers are also located inside the lobby and are part of Honor's on-going commitment to enhancing the member experience, pairing face-to-face service with a virtual platform.
LEARN MORE: Get to know our ATM Live Teller Machines
An ATM Live Teller works almost exactly like a traditional ATM machine, but with the added benefit of speaking to one of our team members in real time through video chat. Honor's Virtual Account Specialists will assist members in conducting the same financial transactions they are used to performing with a Teller or through the drive-thru including check cashing, cash deposits, loan payments, and even account maintenance.  
Honor's Berrien Springs Member Center will be open to members during the following business hours:
Monday, Tuesday, & Thursday
9:00 AM – 5:00 PM
Wednesday
10:00 AM – 5:00 PM
Friday
9:00 AM – 5:30 PM
Saturday
Closed
Drive-Thru ATM Live Teller Hours
Monday – Friday
8:00 AM – 6:00 PM
Saturday
9:00 AM – 12:00 PM
Honor Credit Union is proud to serve more than 93,000 members across the state of Michigan.  Providing solutions for financial success and giving back to the communities it serves remains the driving forces behind Honor Credit Union.  For more information, call 800.442.2800, or visit www.honorcu.com.
###
MEDIA CONTACT
Halee Niemi
Public Relations Manager
hniemi@honorcu.com
800.442.2800 ext. 9501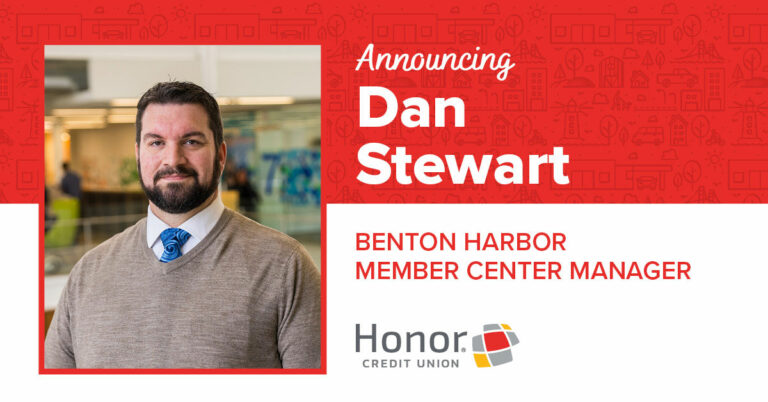 Dan is responsible for leading the daily operations of the member center while providing solutions to members and initiatives that support Honor's member promise.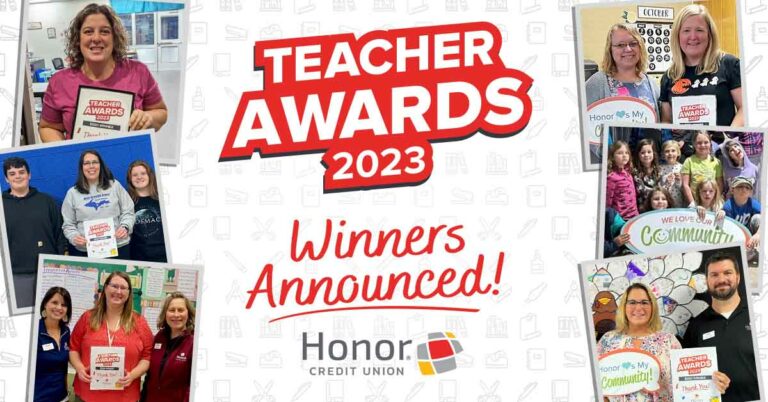 See all educators who received a $500 Amazon digital gift card or $500 check to improve their classroom.