Honor Helps Fundraise Over $5,000 For Benton Township Fire Department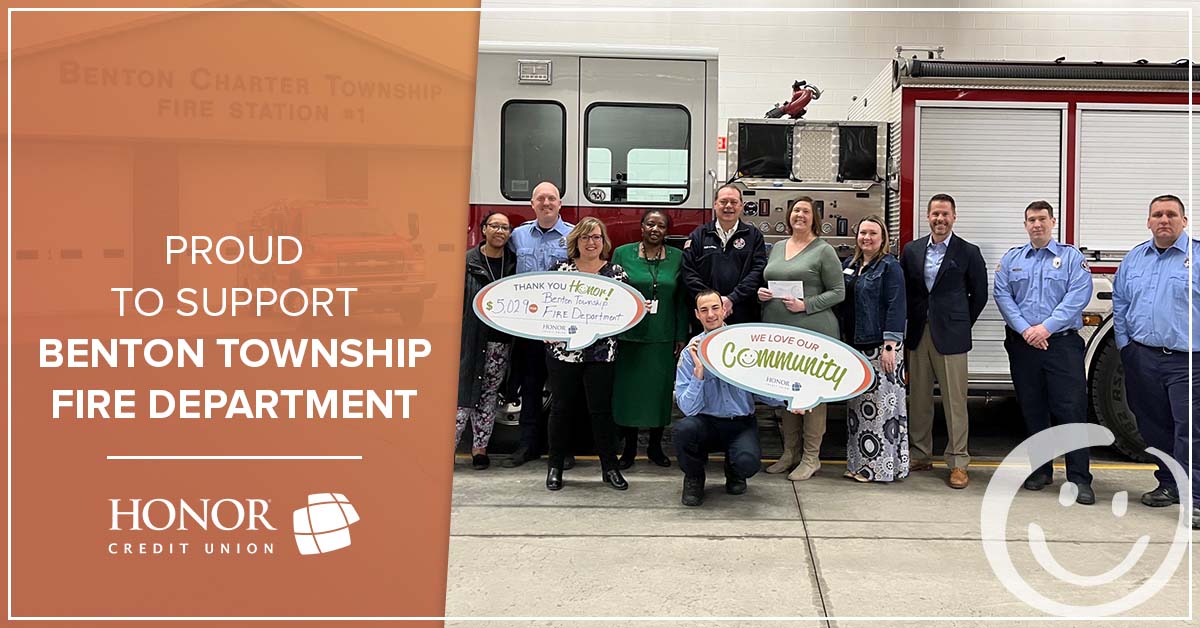 BENTON HARBOR, MICHIGAN – MARCH 24, 2022 –Team members from Honor Credit Union proudly presented Fire Chief Rob Harper and the Benton Township Fire Department with $5,029 towards the purchase of new extraction equipment, otherwise known as the "Jaws of Life."
The donated funds were collected through a fundraiser held both digitally through Honor's Facebook Page and at Honor's Benton Harbor Member Center.
"When there's a need in our community that we can positively impact, we're all in," commented Beth Anderson, Honor's Community Assistant Vice President. "So, when the need to replace such outdated equipment was brought to our attention by the Benton Township Fire Department, it wasn't even a question of 'DO we help,' it was 'how can we get others on board to help too.' I am so grateful that our members and the community joined us in this important fundraising project."
To put this need into perspective, the average lifespan of the rescue equipment is generally around ten years, according to Benton Township Fire Chief Rob Harper. "One set we have is 17 years old, and the other set is 47 years old. We are looking to eventually replace both. The total cost of all equipment that the township is looking to purchase is $47,829.06," stated Harper.
After leading fundraising efforts and matching all donations up to $2,000, Honor provided $5,029.58 towards the fire department's phased fundraising goal, including a substantial donation from Honor's business partner, Zielke Towing & Tires in Benton Harbor. Supporting its communities and first responders remains a driving force behind the credit union's mission. 
"It means the world to our crews and the department to deliver a much faster service to increase the survival ability of someone with severe traumatic injuries who may be trapped inside a vehicle," commented Benton Township Fire Chief Rob Harper.
With the existing equipment approaching its retirement age at over 46 years old, more up-to-date tools will allow the department to better serve its community and keep safety top of mind. If you are interested in donating, please get in touch with Chief Rob Harper at the township by phone at 269.208.9479 or by mailing donations to 781 South Crystal Avenue.
ABOUT HONOR CREDIT UNION
Honor Credit Union is a non-profit, full-service financial institution serving over 100,000 members in 25-member center communities throughout western and northern Michigan.
Providing solutions for financial success and giving back to the communities we serve remain the driving forces behind Honor Credit Union. For more information, call 800.442.2800, or visit www.honorcu.com.
###
MEDIA CONTACT
Kayla Smith
Brand Coordinator
kasmith@honorcu.com
800.442.2800 ext. 9205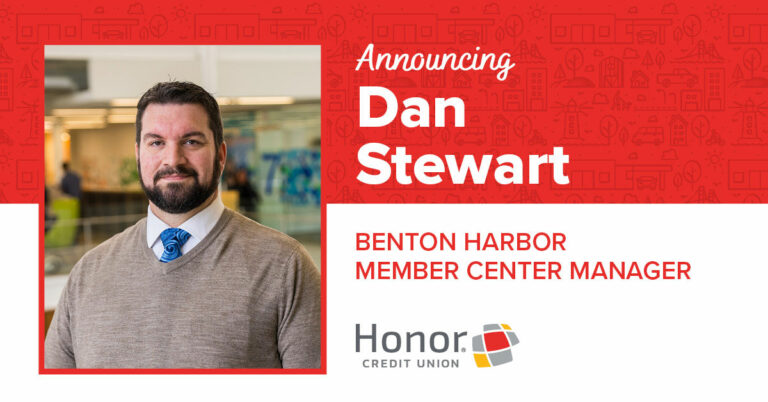 Dan is responsible for leading the daily operations of the member center while providing solutions to members and initiatives that support Honor's member promise.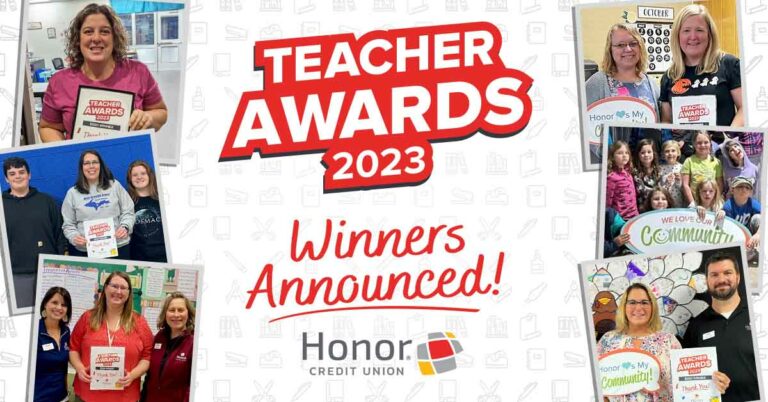 See all educators who received a $500 Amazon digital gift card or $500 check to improve their classroom.