Honor Celebrates Wyoming Member Center Ribbon Cutting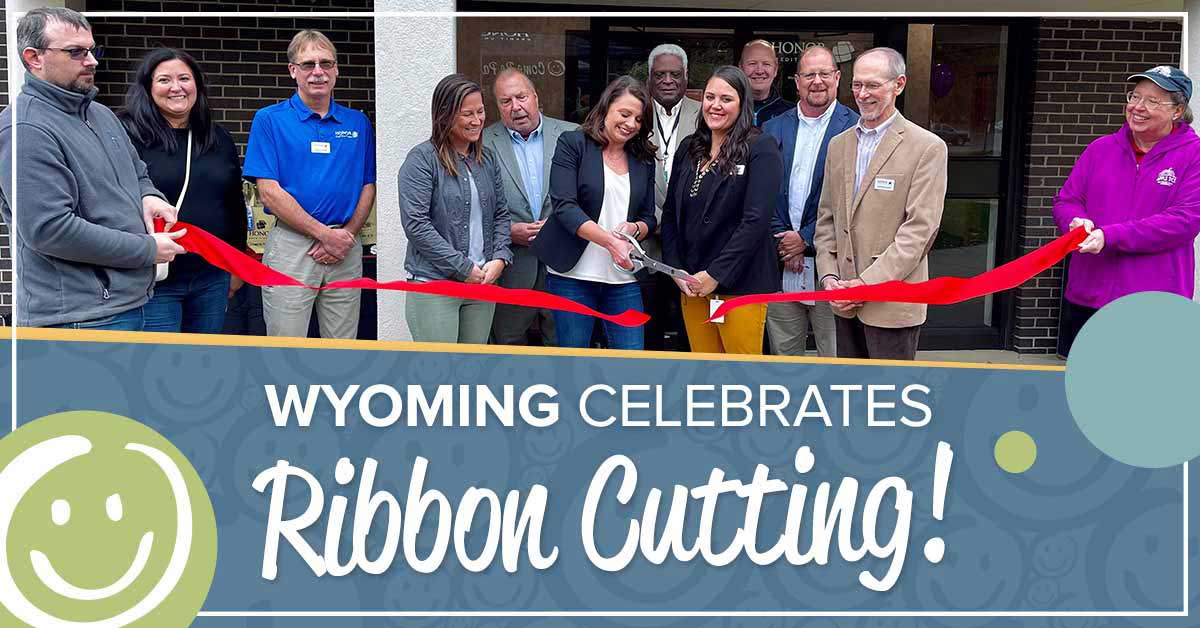 WYOMING, MICHIGAN – November 12, 2021 – Honor Credit Union celebrated the official ribbon cutting ceremony of its Wyoming Member Center on Friday, November 5th. Previously known to the Wyoming community as ATL Federal Credit Union, Honor and ATL joined forces in October 2021 to mark Honor's 24th member center in Michigan.  
Joining the celebration alongside Team Honor and Wyoming Member Center Manager, Kayleigh DeWitt were Honor Board Members Richard Atwell, Randy O'Neil, Greg Vaughn, and Honor's newest Associate Board Member and Director of Human Resources at Star Truck Rentals, Heather Kimble. The City of Wyoming Councilmember Sheldon DeKryger personally welcomed the team on behalf of Mayor Jack Poll and President/CEO of Wyoming-Kentwood Area Chamber of Commerce Bob O' Callaghan presented a plaque to Honor Credit Union and the Wyoming team for their investment in the community.
"I am excited to share what Honor has to offer the Wyoming area and community, not only through financial needs but getting out in our communities with my team and building those relationships," stated Kayleigh DeWitt, Honor's Wyoming Member Center Manager.
Located at 841 36th St SW in Wyoming, Michigan, Honor's Wyoming Member Center is open to members during the following business hours:
Lobby
Monday, Tuesday, Thursday: 9:00 AM – 5:00 PM
Wednesday: 10:00 AM – 5:00 PM
Friday: 9:00 AM – 5:30 PM
Saturday: Closed
Drive-Thru 
Monday – Thursday: 8:30 AM – 5:00 PM
Friday: 8:30 AM – 5:30 PM
Saturday: Closed
Honor Credit Union is proud to serve more than 98,000 members across the State of Michigan.  Providing solutions for your financial success and giving back to the communities we serve remain the driving forces behind Honor Credit Union.  For more information, call 800.442.2800, or visit www.honorcu.com.
###
MEDIA CONTACT
Kayla Smith
Brand Specialist
kasmith@honorcu.com
800.442.2800 ext. 9205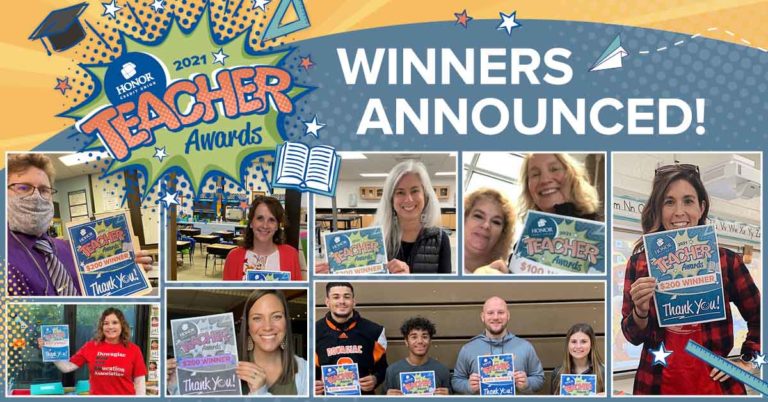 See all 70 educators who won a $200 Amazon digital gift card this year, and the additional honorable mention winners.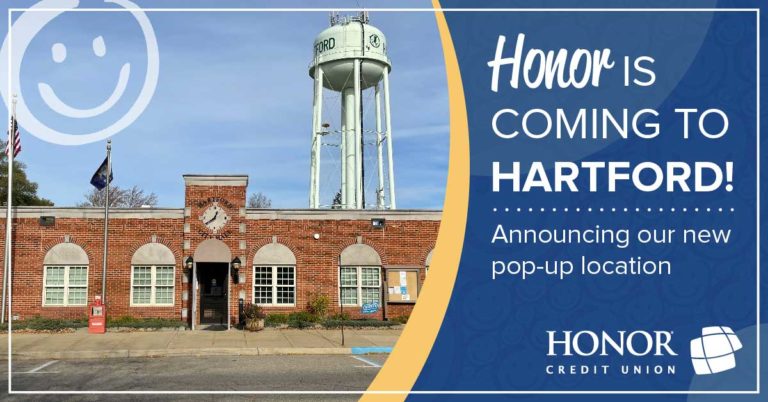 The pop-up location is open Tuesdays and Thursdays 9AM – 3PM inside the city hall at 19 West Main Street to provide a banking option for Hartford residents.