Honor Celebrates The Retirement of Gwinn Manager Adele Jacobson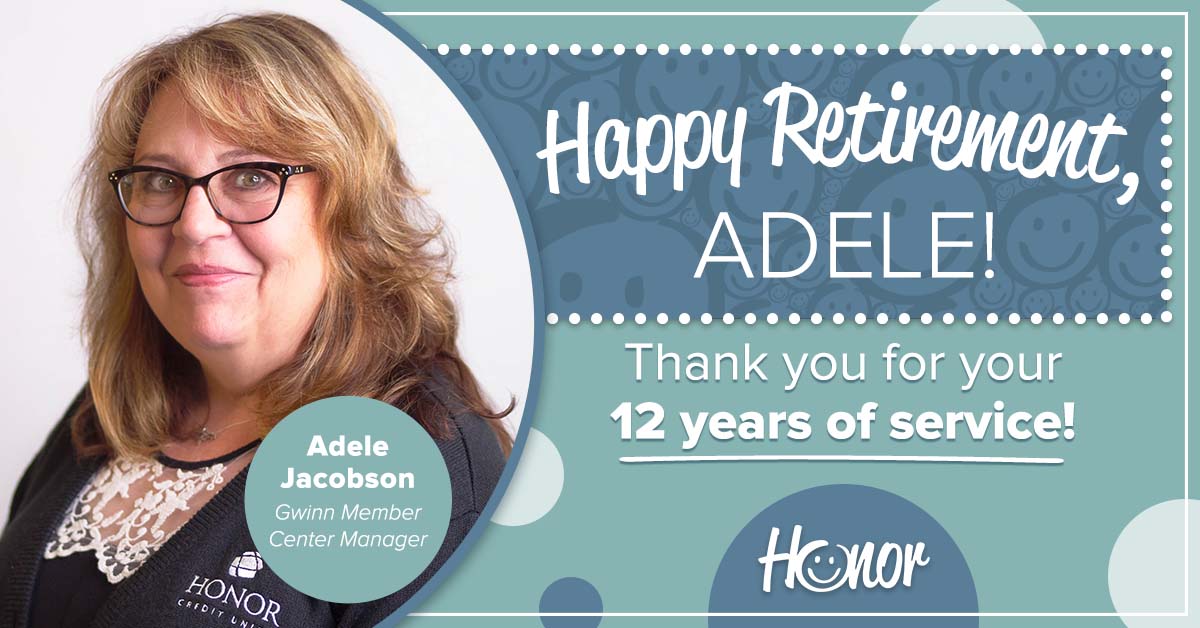 GWINN, MICHIGAN – JUNE 7, 2022 – Honor Credit Union is excited to celebrate the retirement of Adele Jacobson, Honor's Gwinn Member Center Manager. She is celebrating her retirement on Friday, June 10th, 2022, after 11 ½ years with the credit union.
Our members and community are left in great hands as Stacie Walimaki, previously serving as the Member Experience Manager for our Northern Region, has recently accepted the position of Gwinn Member Center Manager. Walimaki will begin leading the Gwinn team on Monday, June 13.
Jacobson started her career in the financial industry as a part-time teller in May 1987, 35 years ago, with MFC First National Bank on KI Sawyer Air Force Base. Since then, she has held many positions, each adding value and a knowledge base of the industry that has been invaluable in helping people and businesses know what their options are and make informed decisions. 
During her time in the banking industry, she held several positions, including teller, Bank Card Clerk and Merchant Representative, Merchant Services Sales Executive, Personal Banker, Service Manager, and Branch Manager.
Once she began her credit union journey as the Plastics Manager in the Negaunee branch with SIR Federal Credit Union, she managed the credit and debit card program and the online banking platform. In 2013 Jacobson moved to their Gwinn office as the Branch Manager and continued managing the card department. Since being with Honor, Adele has served many communities in the Upper Peninsula. 
She has served as the Gwinn Manager from 2014-2017, transitioned to Marquette Manager from 2017-2019, and has been with the Gwinn Member Center Manager since 2019, as it has always felt like coming home for Adele.
"I've been in the financial services industry since 1987 in various roles and I can honestly say that my experience since 2010 when I started with Honor Credit Union has been the most enjoyable and rewarding," commented Jacobson. "It's truly an honor to have served our members and been allowed the opportunity to foster a team with the same values.  I've made many good friends along the way and look forward to keeping in touch." 
Heading into retirement, Adele plans to spend more time traveling with her husband in Montana and exploring the west coast in their camper and building memories captured through Adele's passion for photography.
We invite you to stop into our Gwinn Member Center on Friday, June 10th between 9:00am-5:00pm to visit with Adele and her team.
ABOUT HONOR CREDIT UNION
Honor Credit Union is a non-profit, full-service financial institution serving over 100,000 members in 25 member center communities throughout western and northern Michigan.
Providing solutions for financial success and giving back to the communities we serve remain the driving forces behind Honor Credit Union.  For more information, call 800.442.2800, or visit www.honorcu.com.
###
MEDIA CONTACT
Kayla Smith
Brand Coordinator
kasmith@honorcu.com
800.442.2800 ext. 9205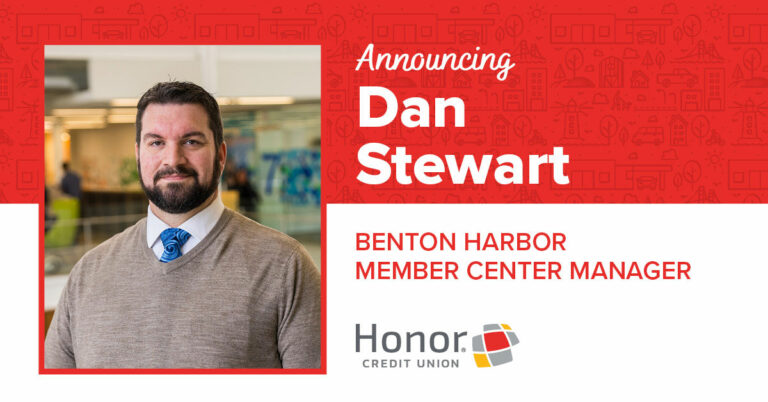 Dan is responsible for leading the daily operations of the member center while providing solutions to members and initiatives that support Honor's member promise.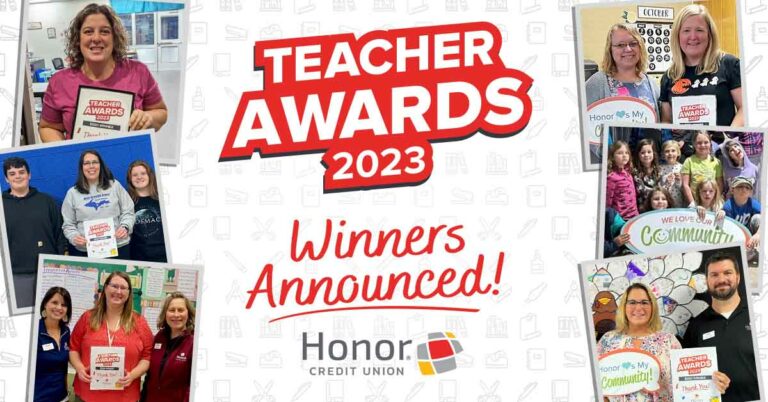 See all educators who received a $500 Amazon digital gift card or $500 check to improve their classroom.