Honor Celebrates Hartford Member Center Ribbon Cutting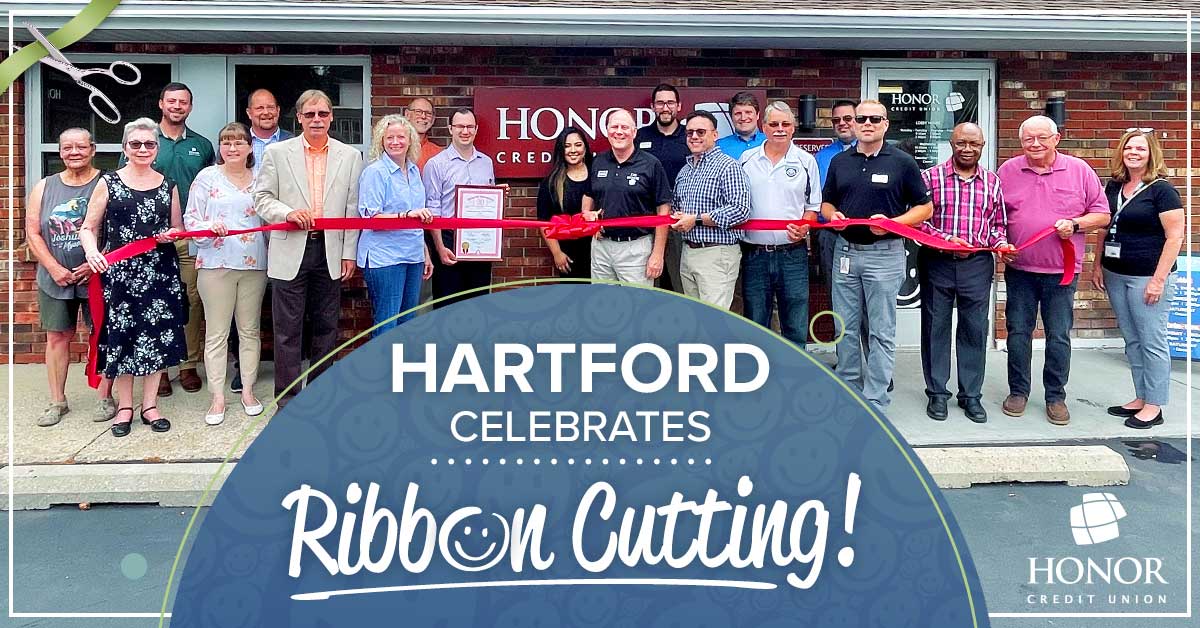 HARTFORD, MICHIGAN – JULY 12, 2022 – Honor Credit Union celebrated its new Hartford Member Center's official ribbon cutting ceremony and grand opening on Friday, July 8th. Honor's CEO, Scott McFarland, and Hartford Member Center Manager, Dave Scheuer, kicked off the celebration by welcoming those in attendance and the City of Hartford for their continued warm welcome of the credit union.
"It's hard to go into a community that doesn't embrace you, and from the beginning, the city has been working hard with us to get here," commented Honor CEO Scott McFarland. "We appreciate being here; it has been an amazingly warm welcome to Hartford. We're looking forward to a long time of serving Hartford, its community, and its businesses."
Following words from McFarland and Scheuer, on behalf of the City, Mayor Richard Hall welcomed Honor to the community. He stated his excitement for the future and the investments that the credit union will bring. "Honor was "yes" the whole time," commented Hall. "I knew it was the right choice." Through continued efforts with State Representative Beth Griffin, and other key stakeholders, Honor Credit Union came to fruition.
Josh Przygocki, District and Constituent Relations Director for State Senator Aric Nesbitt was on hand to present a State of Michigan Tribute. The tribute was signed by Nesbitt, State Representative Beth Griffin, US Congressman Fred Upton, Lieutenant Garlin Gilchrist II, and Governor Gretchen Whitmer.
In addition to those listed above, several members of Team Honor were present, including Honor Board Members Mimi Elwell, Randy O'Neil, and Richard Atwell, Hartford Community Schools Superintendent Brad Geesaman, and several city team members joined in celebrating this new full-service, permanent location.
This member center location brings a fresh and inviting space to the city. Stepping inside, you'll find the smiling faces of Member Specialists Chris Postello and Klariza Perez, a full teller line, open lobby space, two-member service offices, and a full coffee bar. Outside, you'll find a full-service drive thru and an ATM available 24/7.
Located at 18 N Center Street in Hartford, Michigan, Honor's Hartford Member Center is open to members during the following business hours:
LOBBY
Mon – Tues – Thurs – Fri
9:00 AM – 1:00 PM
2:00 PM – 5:00 PM
Wednesday
10:00 AM – 1:00 PM
2:00 PM – 5:00 PM
Saturday
Closed
DRIVE-THRU
Monday – Friday
9:00 AM – 1:00 PM
2:00 PM – 5:00 PM
Saturday
Closed
ABOUT HONOR CREDIT UNION
Honor Credit Union is a non-profit, full-service financial institution serving over 100,000 members in 27 member center communities throughout western and northern Michigan.
Providing solutions for financial success and giving back to the communities we serve remain the driving forces behind Honor Credit Union.  For more information, call 800.442.2800, or visit www.honorcu.com.
###
MEDIA CONTACT
Kayla Smith
Brand Coordinator
kasmith@honorcu.com
800.442.2800 ext. 9205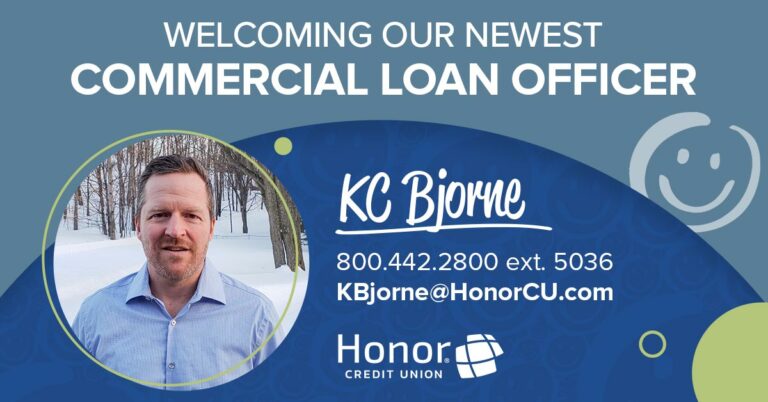 KC Bjorne will serve the Gwinn, Marquette, Negaunee, and surrounding areas to optimize the business member experience by creating financial solutions for success.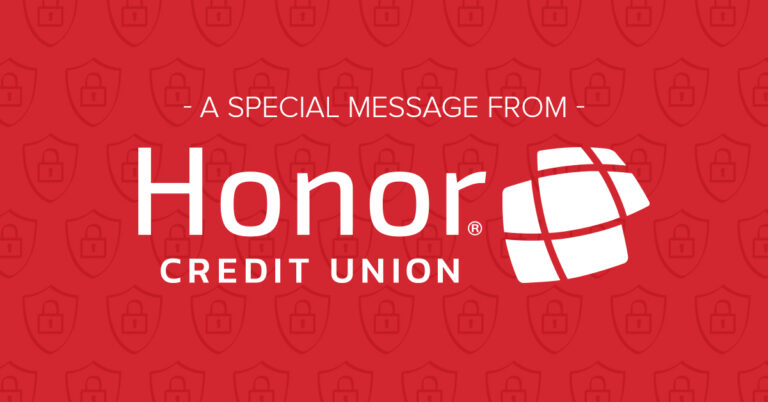 Recent news about the failure of two banks has created concern and we want to assure all our members that your money is safe and will remain so at Honor Credit Union.