Honor Celebrates Grand Opening of Bulldog Student Credit Union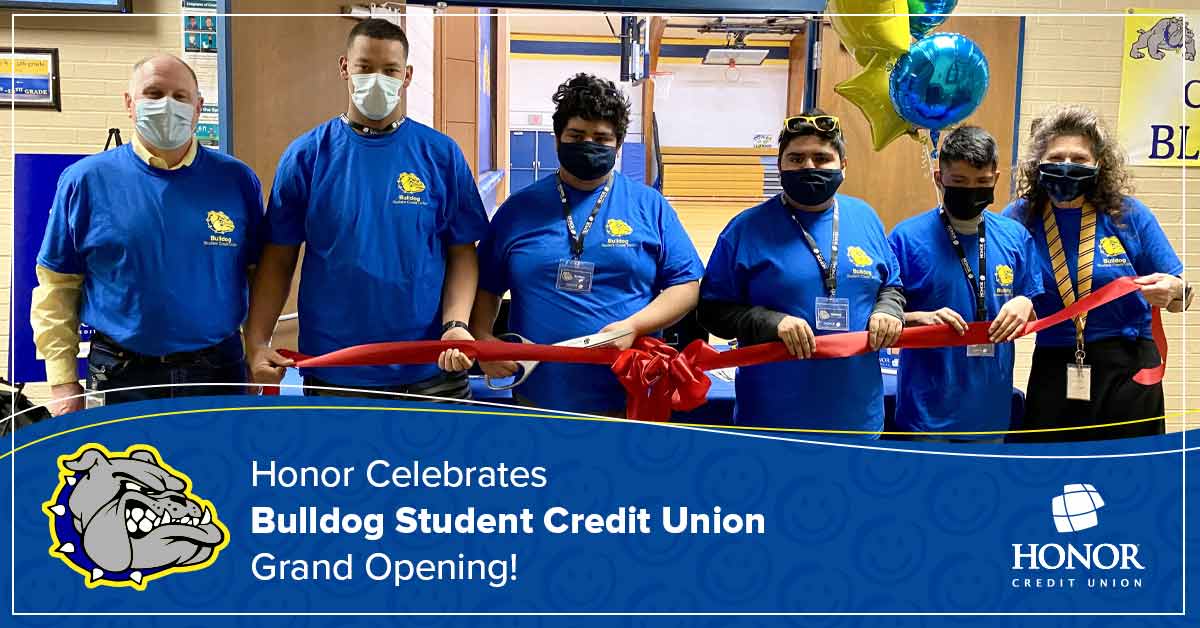 COVERT, MICHIGAN – January 24, 2022– Honor Credit Union celebrated the grand opening of the Bulldog Student Credit Union with Covert Public Schools on Tuesday, January 18th. The grand opening welcomed students from kindergarten through 12th grade through the doors with the opportunity to visit their own student ran credit union to make deposits, open accounts, and receive fun Honor swag from the student Tellers.
Operating 20 student credit unions across its 25-member center communities, Honor is grateful for its continued partnerships with schools across the state of Michigan. The student credit union program is an excellent way for students to increase their financial literacy and gain valuable hands-on experience with their finances, all while providing the convenience of making deposits within their school.
Speaking on behalf of the new opportunity for Covert Schools, Honor's Coloma Member Center Manager Dave Scheuer stated, "It's fulfilling to help get the kids excited about saving so that it hopefully becomes a life-long habit."
Honor Student Credit Unions
Our Student Credit Union program is a great way for students to increase their financial literacy and gain valuable work experience. Our program allows for students to run an actual credit union in their school, which provides a convenient banking location for both students and staff, all while students gain a wide range of experience.
The Bulldog Student Credit Union will be open to students to make deposits into their accounts every Tuesday at 7:35 AM, and is led by Coloma Member Center Manager Dave Scheuer alongside Covert Public Schools Teacher Pam Baker. The team at Honor is looking forward to getting to know the students at Covert Public Schools and helping them work towards their financial goals.
Honor Credit Union is proud to serve more than 99,000 members across the State of Michigan. Providing solutions for your financial success and giving back to the communities we serve remain the driving forces behind Honor Credit Union. For more information, call 800.442.2800, or visit www.honorcu.com.
###
MEDIA CONTACT
Kayla Smith
Brand Specialist
kasmith@honorcu.com
800.442.2800 ext. 9205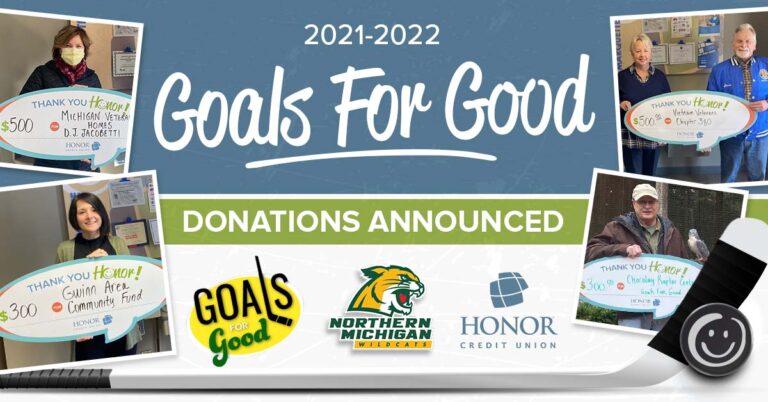 For every Wildcat goal scored during a home game this NMU Hockey season, Honor donated $100 to a designated non-profit organization, with a minimum of $300 per game.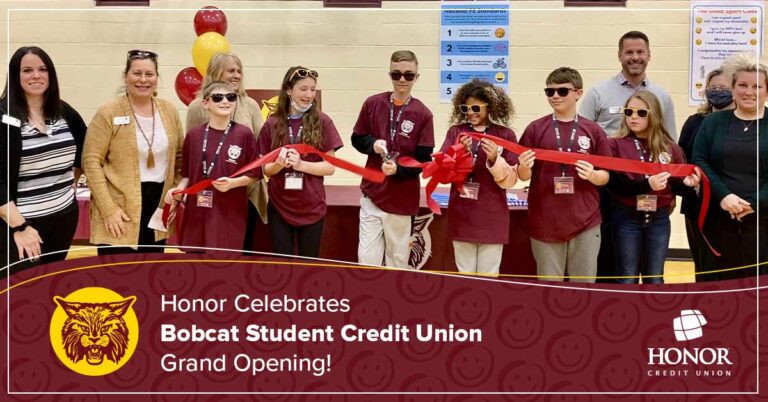 Brandywine Elementary School celebrated the grand opening and ribbon cutting of the Bobcat Student Credit Union on Wednesday, January 5th, 2022.