Honor Board Vice Chair Mimi Elwell Named MCUL's Board Member of the Year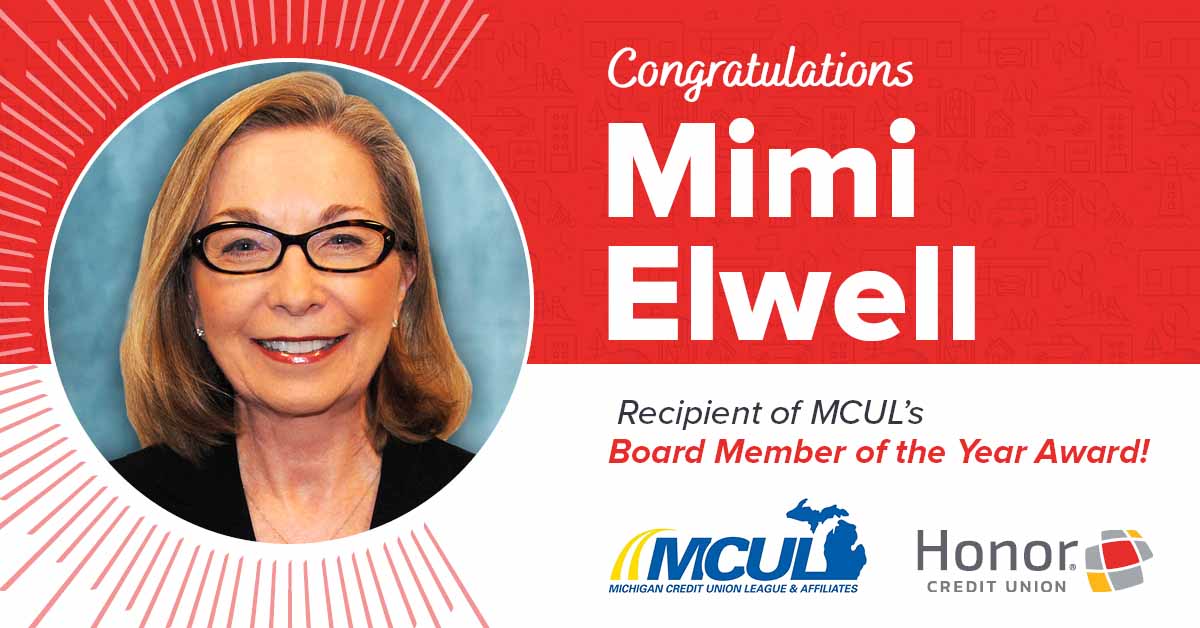 BERRIEN SPRINGS, MICHIGAN – APRIL 3, 2023 – Honor Credit Union's Board Vice Chair, Mimi Elwell, has been named Board Member of the Year by Michigan Credit Union League (MCUL). This award celebrates a board member who has demonstrated outstanding service to their credit union over the last 12 months.
The 2023 MCUL and Michigan Credit Union Foundation (MCUF) Awards recognize credit unions, professionals, and volunteers for outstanding efforts in individual and organizational leadership, operational effectiveness, community service, and financial education. New this year is the introduction of two award categories: Board Member of the Year and Team Member of the Year.
"The addition of two new categories also allows us to expand our recognition to professionals and volunteers who don't always get the spotlight but are nonetheless doing work that is integral to the credit union mission. Thanks to all who submitted nominations this year. I can't wait to celebrate all our 2023 winners at this year's Annual Convention & Exposition," said MCUL CEO Patty Corkery.
"There's truly no one more deserving of this award than Mimi," stated Scott McFarland, Honor's CEO. "Mimi is known for her kindness, dedication to excellence, and commitment to the members and team at Honor. Mimi always goes the extra mile to make everyone feel valued. Honor is truly blessed to have her as a volunteer in many capacities, including Board Chairperson and current Vice-Chair, just to name a few."
Mimi began her service to Honor Credit Union in 1980 as Supervisory Committee Chair before being elected to the Board of Directors in 2009. She epitomizes the credit union's philosophy of Putting People First, ensuring Honor's members are at the heart of every decision. Mimi oversaw Honor's board as chair during periods of significant growth and expansion into new markets, including an asset growth of 102%, a net income growth of 281%, and a membership growth of 55%.
Mimi has a bachelor's degree from Nazareth College and a master's degree from Western Michigan University. She was a professor of mathematics at Lake Michigan College for over 30 years until her retirement in 2010. In 2011 the Lake Michigan College Board of Trustees awarded her the status of Professor Emeritus.
ABOUT HONOR CREDIT UNION
Honor Credit Union is a non-profit, full-service financial institution serving over 100,000 members in 28 member center communities throughout western and northern Michigan.
Providing solutions for financial success and giving back to the communities we serve remain the driving forces behind Honor Credit Union.  For more information, call 800.442.2800, or visit www.honorcu.com.
###
MEDIA CONTACT
Macy O'Dell
Brand Coordinator
modell@honorcu.com
800.442.2800 ext. 9287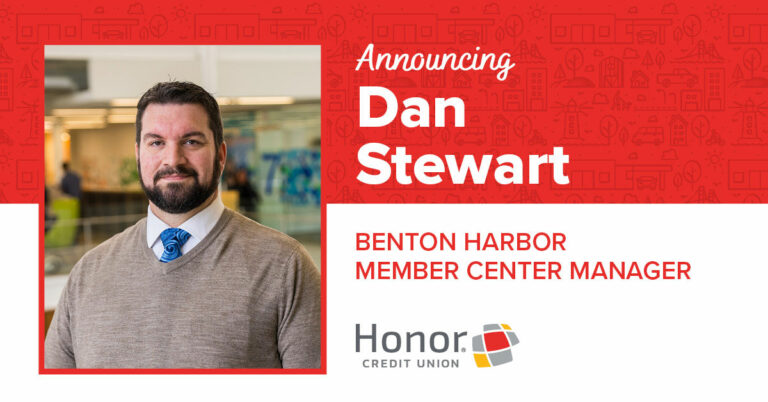 Dan is responsible for leading the daily operations of the member center while providing solutions to members and initiatives that support Honor's member promise.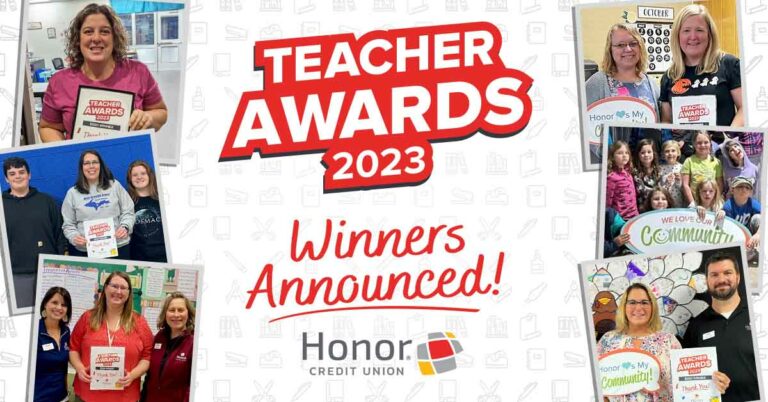 See all educators who received a $500 Amazon digital gift card or $500 check to improve their classroom.