Honor Announces Results From 2020 Community Shred Days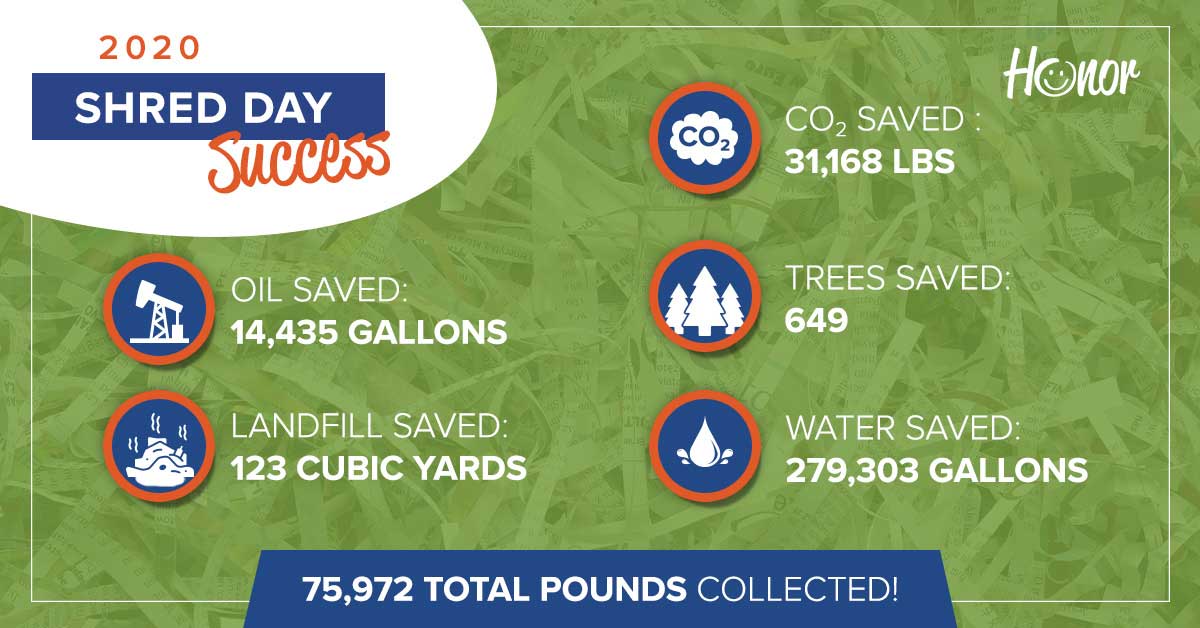 BERRIEN SPRINGS, MI – October 5, 2020 – Honor Credit Union is proud to announce the success of its Free Community Shred Days. This year's events ranged across 23 member center communities in Michigan for a total of 11 shred days in partnership with Data Guardian and Country Mile Shredding Service.
Community members were invited to bring their confidential documents to be safely destroyed through a contact-free method. These events promote the protection of personal information and a chance to recycle all unused papers at no cost.
Here are the results of the 2020 Shred Days:
Decatur- 6,800 lbs.
Allegan- 1,040 lbs.
Paw Paw- 6,450 lbs.
Operations Center- 12,800 lbs.
Battle Creek Helmer- 5,112 lbs.
Coldwater- 2,300 lbs.
Portage- 8,400 lbs.
Niles- 5,900 lbs.
St. Joseph- 9,770 lbs.
South Haven- 6,600 lbs.
Gwinn- 10,800 lbs.
Total paper shredded- 75,972 pounds
Trees saved- 649 trees
Oil saved- 14,435 gallons
Water saved- 279,303 gallons
Landfill space saved- 123 cubic yards
Co2 Absorbed by Trees- 31,168 pounds per year
These efforts support Honor's commitment to reducing its carbon footprint. The green initiative is also demonstrated through services such as online or mobile banking and paperless e-statements. The 2021 Free Community Shred Day schedule will be released early next year.
Honor Credit Union is proud to serve more than 85,000 members across the State of Michigan. Providing solutions for your financial success and giving back to the communities we serve remain the driving forces behind Honor Credit Union. For more information, call 800.442.2800, or visit www.honorcu.com.
###
MEDIA CONTACT
Kayla Smith
Brand Specialist
kasmith@honorcu.com
800.442.2800 ext. 9205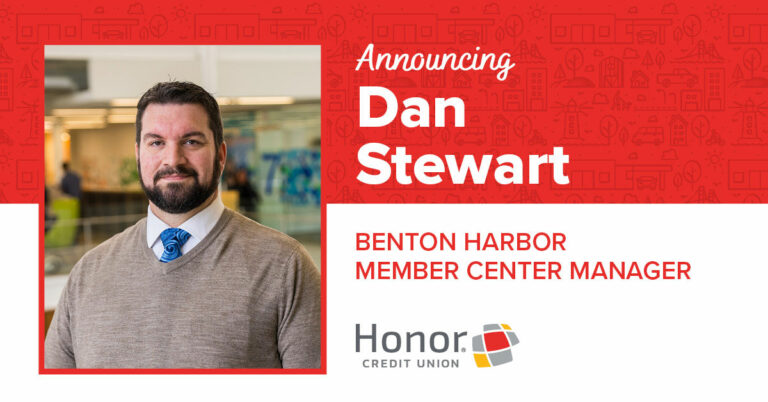 Dan is responsible for leading the daily operations of the member center while providing solutions to members and initiatives that support Honor's member promise.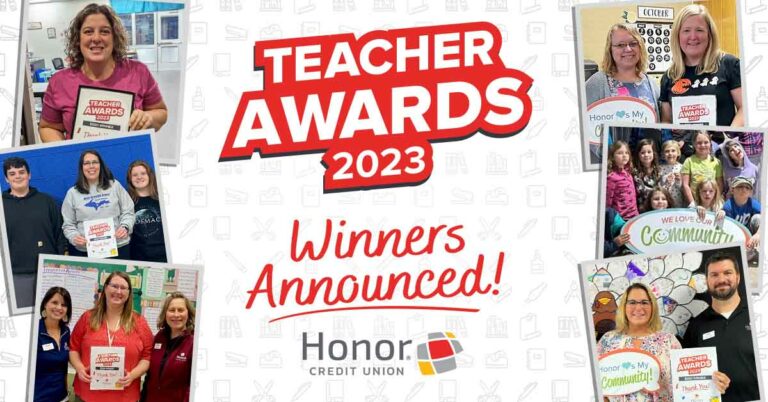 See all educators who received a $500 Amazon digital gift card or $500 check to improve their classroom.