Honor Announces Promotion of Mason McFarland As Commercial Loan Officer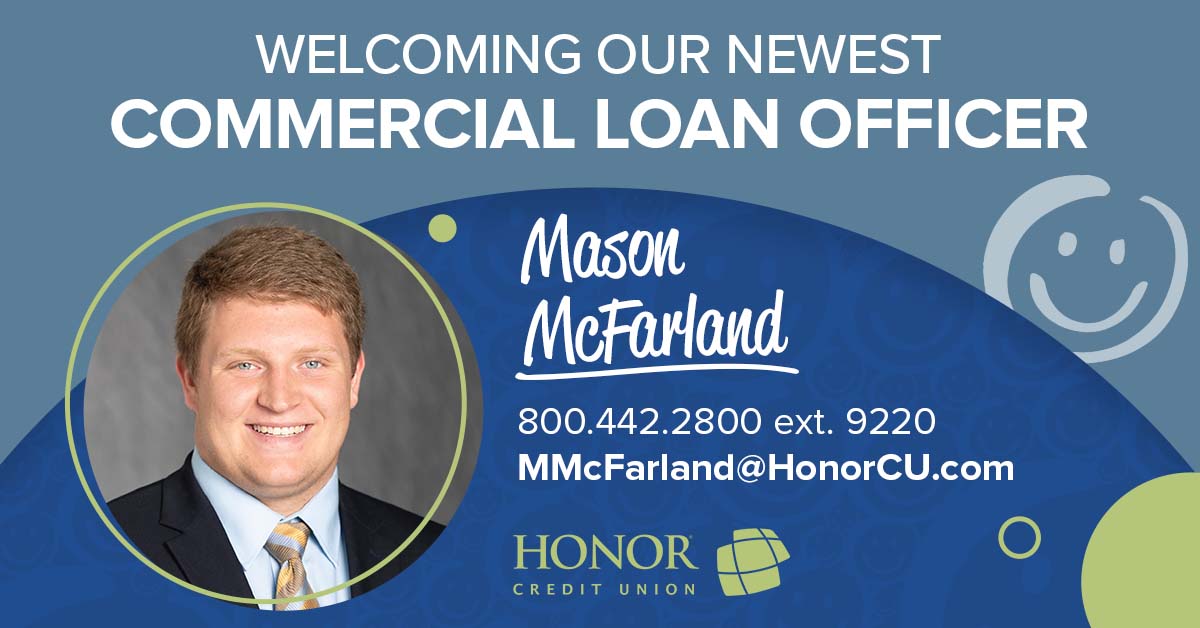 KALAMAZOO, MICHIGAN – MAY 16, 2022 – Honor Credit Union is excited to announce the internal promotion of Mason McFarland to Commercial Loan Officer (CLO) for the Allegan, Hartford, Kalamazoo, Paw Paw, and Plainwell communities.
Previously serving as Honor's Connect Center Manager in downtown Kalamazoo, McFarland brings over two years' experience building relationships in the Kalamazoo community and providing financial solutions. In addition to his experience in the financial industry, McFarland holds a Bachelor's degree in Finance and a Master's of Business Administration from Trine University.
As part of the Business Services team, Mason will work alongside Honor's Member Center Managers, Community Assistant Vice Presidents, and additional stakeholders to create relationships, serve the community, and optimize the business member experience by creating financial solutions for success. McFarland will be heavily involved in developing and maintaining business member relationships and identifying opportunities for growth within the communities the credit union serves.
"I'm excited to partner with our business community to make investments that will help them grow for the future," stated McFarland. "I look forward to connecting and adding value to all the members we serve in these markets and engaging in conversations on how Honor can help your business reach its financial goals."
ABOUT HONOR CREDIT UNION
Honor Credit Union is a non-profit, full-service financial institution serving over 100,000 members in 25 member center communities throughout western and northern Michigan.
Providing solutions for financial success and giving back to the communities we serve remain the driving forces behind Honor Credit Union.  For more information, call 800.442.2800, or visit www.honorcu.com.
###
MEDIA CONTACT
Kayla Smith
Brand Coordinator
kasmith@honorcu.com
800.442.2800 ext. 9205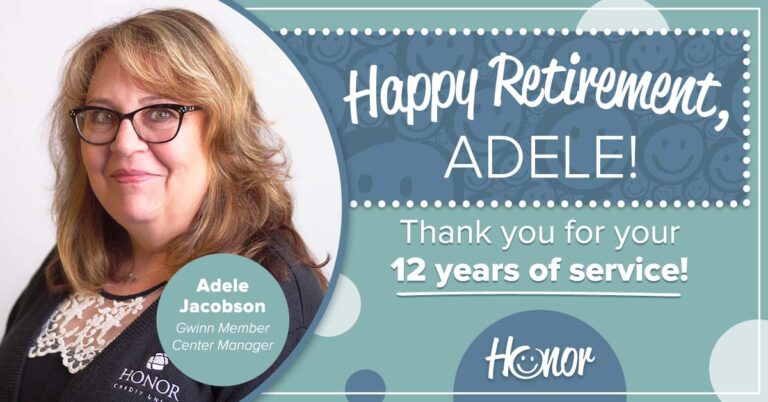 Jacobson celebrates her retirement on June 10, 2022, after over 11 years with the credit union and more than three decades in the financial industry.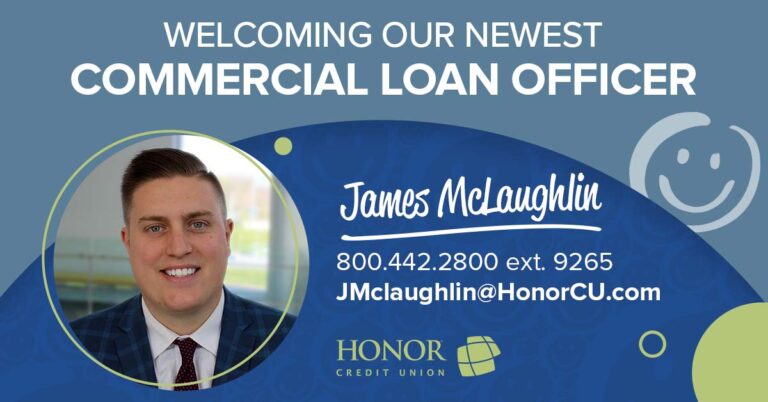 McLaughlin will serve the Grand Rapids area, including our existing member center in Wyoming and our locations set to open this fall in Jenison and Allendale.