Honor Announces Mortgage Solutions For American Responders & Physicians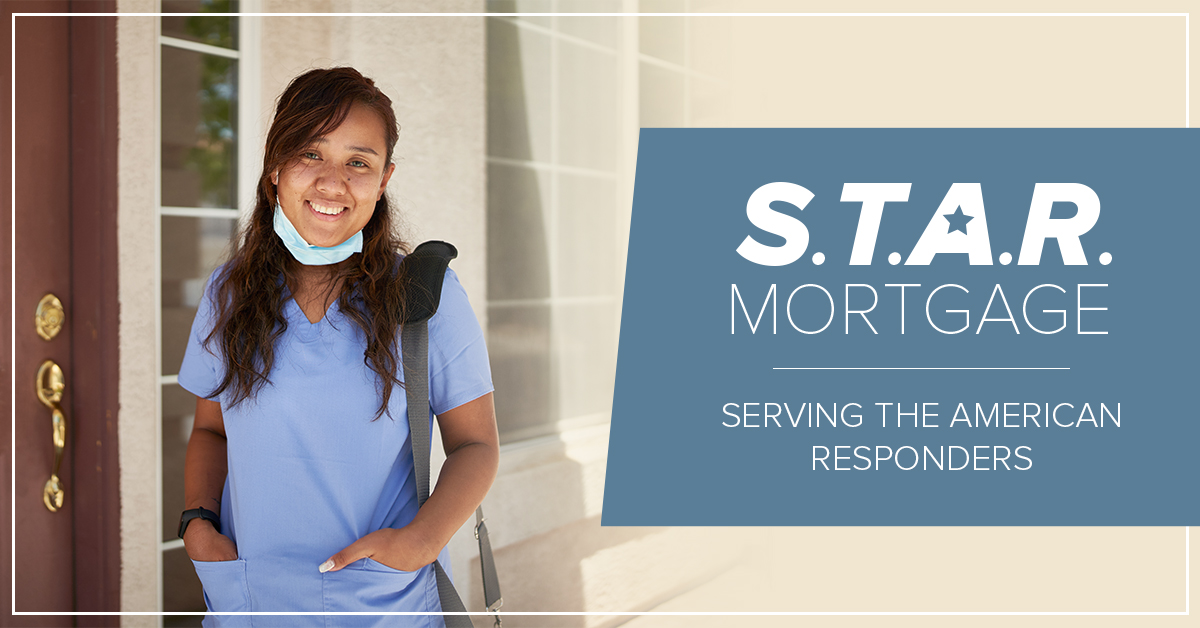 BERRIEN SPRINGS, MI – March 26, 2021 – Honor Credit Union is thrilled to announce two new mortgage solutions available to its members: S.T.A.R. Mortgage, Serving the American Responders, and the Physicians Mortgage, serving Residents, Attending Physicians, and other medical professionals. Both mortgage solutions offer the opportunity for an either zero down payment or low down payment.
"My experience working with VA lenders in my area to refinance my home was less than desirable," stated Jammie Konecny, Honor's Battle Creek Helmer Member Center Manager. "With the VA Hospital and Military Base so close to our Honor's Battle Creek locations, I knew there was a gap in my community to find the best mortgage solution along with great member service. I shared my vision to close the gap for our Veteran and First Responder members and Honor's Product Manager, Adele Garcia, and our Real Estate team helped turn my idea into reality with the S.T.A.R. Mortgage."
The S.T.A.R. Mortgage is just one of the many ways Honor wants to say "thank you" to all who have served and continue to serve our communities. This is a mortgage with flexible terms to make it easier for those who serve and keep our communities safe to purchase a home.
"The S.T.A.R. Mortgage ties directly to Honor's Member Promise, Providing Solutions for Your Financial Success, and provides an opportunity to give back to our community heroes through fulfilling dreams of homeownership. I'm excited to officially offer a program specifically for our local Active Military Personnel, Veterans, and First Responders," stated Kim O'Donoghue, Honor's Assistant VP of Real Estate Sales.
The S.T.A.R. Mortgage offers little to no down payment. Additional benefits include $500 off closing costs, a discounted rate for members with a checking account with direct deposit, flexible loan terms, gifts or grant opportunities, and a team of mortgage experts ready to hear your unique story to find the solution that fits your needs. The following American Responders are eligible for the S.T.A.R. Mortgage year-round: 
Community Experts (Educators and Clergy)
Military (Active Duty, Veterans, National Guard Reserves)
First Responders (EMTs, Police Officers, Fire Fighters)
Licensed Health Care (Nurses of all certifications, Medical Technicians certified or degree)
The Physicians Mortgage makes it faster for Residents, Attending Physicians, and other medical professionals to purchase a home with either a low or zero down payment. Additional benefits of the Physician Mortgage include a discounted rate for members with an Honor checking account with direct deposit, multiple available terms, and more. The following medical professionals are eligible for the Physicians Mortgage:
Residents
Doctor of Osteopathic Medicine (DO)
Podiatrist (DPM)
Interns
Doctor of Dental Surgery (DDS)
Pharmacist (PharmD)
Fellows
Doctor of Dental Medicine (DMD)
Chiropractor (DC)
Doctor of Medicine (MD)
Optometrist (OD)
Veterinarian (DVM)
"The team at Honor is made up of people committed to helping people, and I can't think of a better group to give back to than those who serve our community through education, healthcare, and safety," commented O'Donoghue.
"Giving back to the communities we serve defines who we are at Honor. Our new S.T.A.R. and Physicians Mortgage programs are a simple way for us to say "thank you" to those who have served and protected our country and our local communities, those who educate our future leaders of America, and those who keep us healthy.  It's our way of giving back to the people that make such a positive impact on the communities in which we live, work and play in."
Honor Credit Union is proud to serve more than 90,000 members across the State of Michigan.  Providing solutions for your financial success and giving back to the communities we serve remain the driving forces behind Honor Credit Union.  For more information, call 800.442.2800, or visit www.honorcu.com.
###
MEDIA CONTACT
Halee Niemi
Brand Manager
hniemi@honorcu.com
800.442.2800 ext. 9501
This program provides qualifying applicants seeking to purchase their first home with $15,000 in down payment assistance. Read more for all of the details.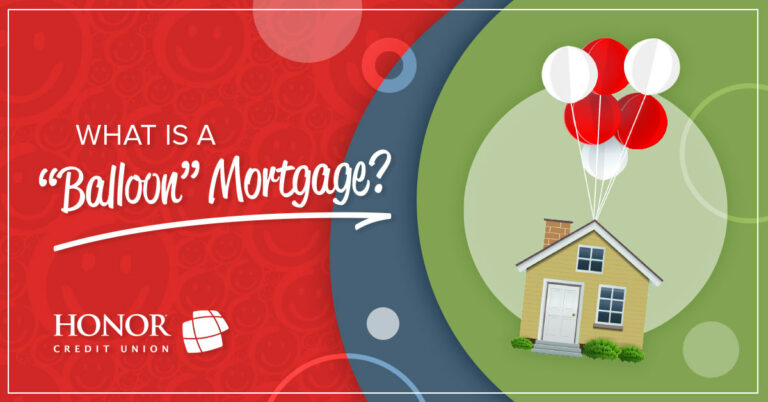 Balloon mortgages offer low rates in today's real estate market. Read what a balloon mortgage is, how it works, and whether it is the best choice for you.