Honor Announces Kurt Tiesman As Community Assistant VP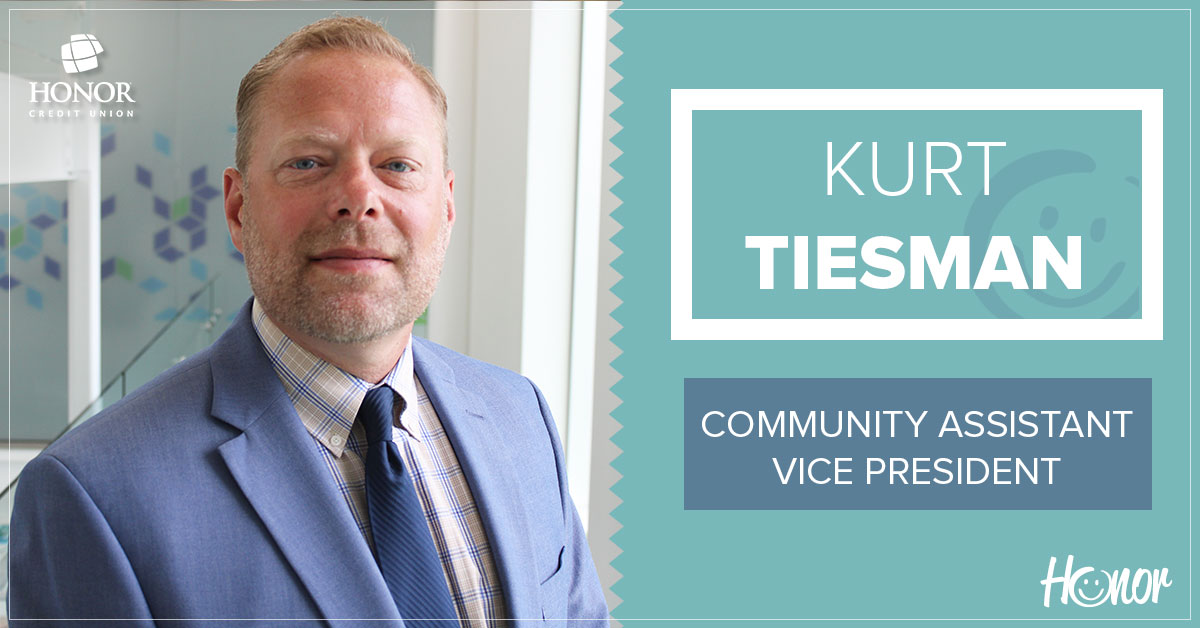 BERRIEN SPRINGS, MI – September 9, 2021 – Honor Credit Union is excited to announce Kurt Tiesman as Community Assistant Vice President (CAVP) for the South Haven, Coloma, and Hartford communities.
Kurt Tiesman and his wife, Kerry, have called South Haven, MI, home for the past 10 years. He obtained a bachelor's degree from Central College in Iowa, his M.S. from Northern Illinois University, and holds degrees in Business, Education, and Sports Management. Tiesman brings a wide variety of knowledge to his new role and years of experience working in business development and fundraising, including his roles at WMU School of Medicine, American Cancer Society, Detroit Tigers, and Michigan High School Athletics. 
As part of the Business Services team, the Community Assistant Vice President works closely with Honor's Member Center Managers, Member Experience, Marketing, and Real Estate teams to create relationships, serve the community, and act as a connector to provide members with financial solutions for success. As a CAVP, Tiesman will be heavily involved in supporting community organizations and building business partnerships.
"I am looking forward to visiting with local community members to listen and learn how Honor can best address the current and future needs while building successful partnerships to advance our communities in Southwest Michigan," stated Tiesman. "Working alongside our member center teams adds another valuable piece to further engaging with our communities, businesses, leaders, and events to grow Honor's support and involvement."
Honor Credit Union is proud to serve more than 93,000 members across the State of Michigan.  Providing solutions for your financial success and giving back to the communities we serve remain the driving forces behind Honor Credit Union.  For more information, call 800.442.2800, or visit www.honorcu.com.
###
MEDIA CONTACT
Kayla Smith
Brand Specialist
kasmith@honorcu.com
800.442.2800 ext. 9205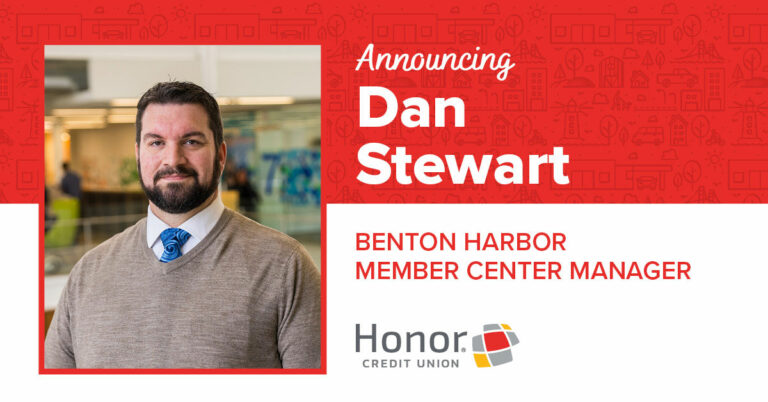 Dan is responsible for leading the daily operations of the member center while providing solutions to members and initiatives that support Honor's member promise.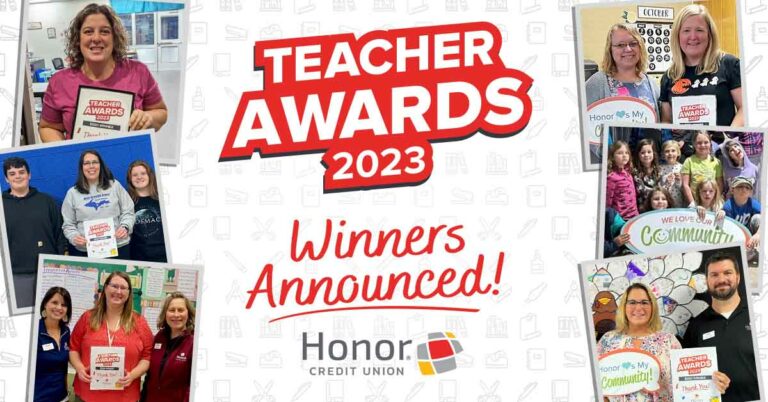 See all educators who received a $500 Amazon digital gift card or $500 check to improve their classroom.