Honor Announces $100,000 Donation Match Challenge For New Community Park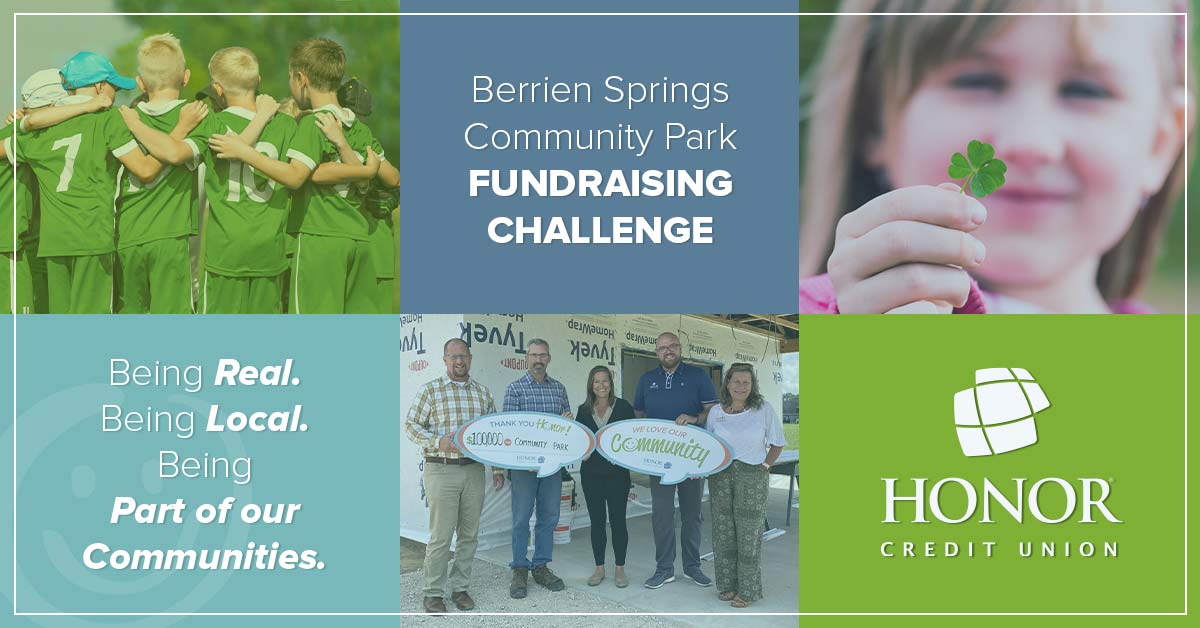 BERRIEN SPRINGS, MICHIGAN – August 1, 2022 – Honor Credit Union will match up to $100,000 in donations made to support a new community park in Berrien Springs.
The park, located behind the Berrien Springs-Oronoko Township Public Safety Building at 4411 E. Snow Road, will include soccer, football, baseball, and softball fields for the Greater Berrien Springs Recreation Department, as well as a restroom/concession building, parking lot and a walking path. 
"We hope this announcement will inspire area businesses, families and individuals to join us in supporting this valuable community resource where countless memories will be made for generations to come," said Honor Credit Union CEO, Scott McFarland.   
Total cost for the park development will exceed $2.5 million. Funding thus far has been provided by the Michigan Natural Resource Trust Fund, Oronoko Township, Berrien Springs Public Schools, Heart of Cook Foundation, and the Berrien Community Foundation.
"This is a great opportunity to get involved in a project that will enhance the quality of life and health in our community. We certainly thank Honor Credit Union for their commitment and leadership, and encourage everyone to step up to the challenge that Honor has provided," said Oronoko Township Supervisor, Mike Hildebrand.
HOW TO MAKE A DONATION
Donations can be made to "Oronoko Township—Park Development" and are tax-deductible to the extent allowed by law. Call 269.471.2824 for more information about making a donation by check or in-person.
You can also make a donation through PayPal by clicking the button below:
ABOUT HONOR CREDIT UNION
Honor Credit Union is a non-profit, full-service financial institution serving over 100,000 members in 27 member center communities throughout western and northern Michigan.
Providing solutions for financial success and giving back to the communities we serve remain the driving forces behind Honor Credit Union. For more information, call 800.442.2800, or visit www.honorcu.com.
###
MEDIA CONTACT
Candice Elders
V.P. of Marketing
celders@honorcu.com
269.426.0320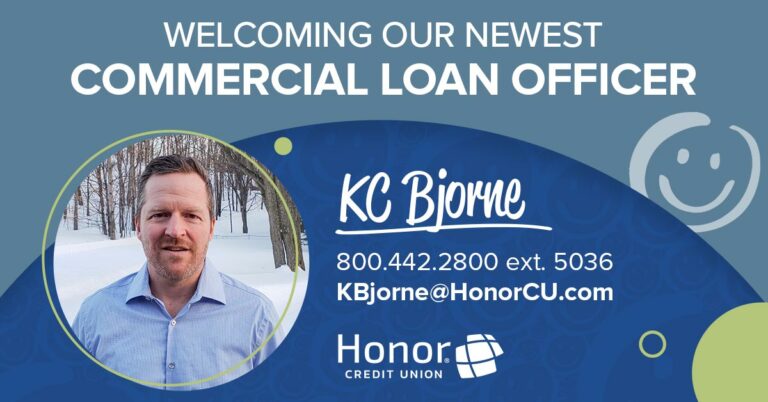 KC Bjorne will serve the Gwinn, Marquette, Negaunee, and surrounding areas to optimize the business member experience by creating financial solutions for success.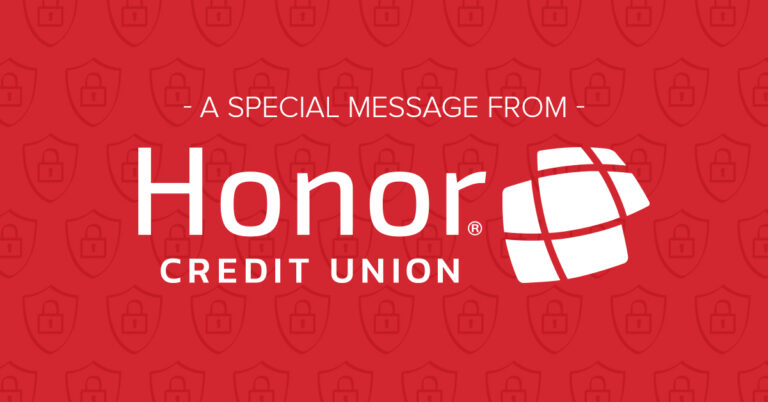 Recent news about the failure of two banks has created concern and we want to assure all our members that your money is safe and will remain so at Honor Credit Union.