Eddy Cole Announced As Assistant VP of IT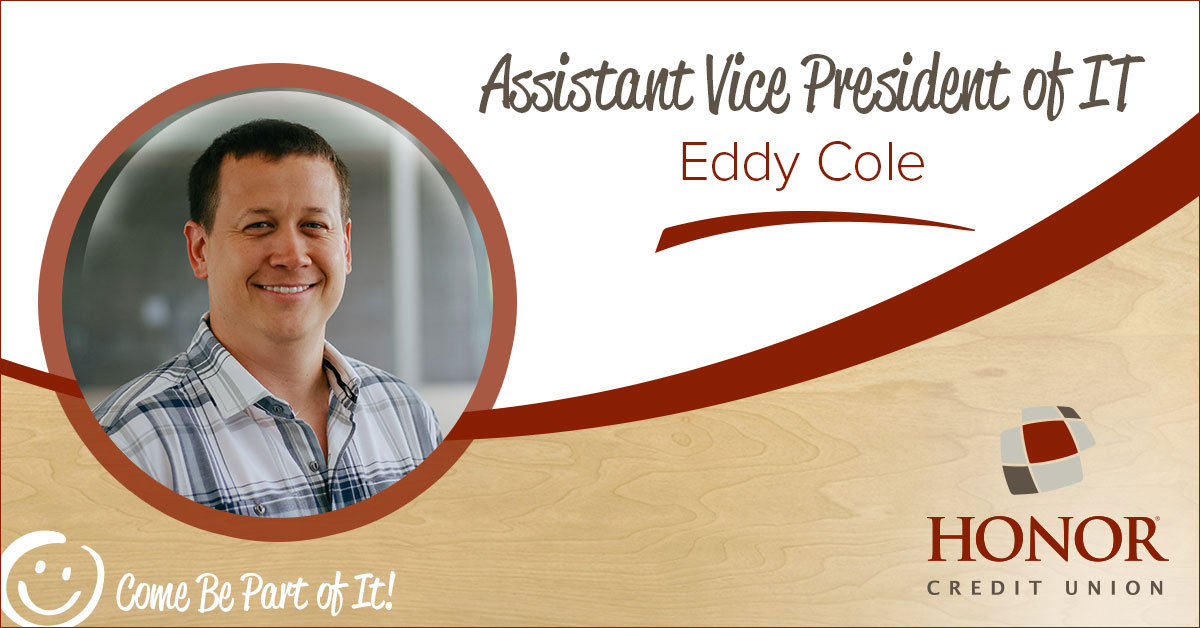 BERRIEN SPRINGS, MI – Aug. 13, 2019 – Honor Credit Union is excited to announce the internal promotion of Eddy Cole. Formerly serving as Infrastructure Manager, Cole recently accepted the role of Assistant Vice President of Information Technology (IT).
Originally from Lakeview, Michigan, Eddy Cole has lived in St. Joseph, Michigan since 2014 with his wife, Heather, and their dog Chuckles. With a bachelor's degree in Information Technology from Central Michigan University, Cole has experience working as a Network and Systems Administrator and been with Honor since 2014.  When he's not guiding Honor's IT department, Cole enjoys going on adventures with his wife Heather, kayaking and hiking.
As the Assistant Vice President of IT, Cole will work to build teams of innovators that deliver competitive emerging technologies and help to equip Honor's teams in maximizing the member experience, both virtually and in member center locations. Along with leading his team, Cole will assist in partnering with third-party technology vendors to develop relationships that build strong, stable, and rewarding alliances.
"I have worked with a lot of teams, and this is by far the best team I've ever been a part of," commented Cole. "In my new role, I look forward to continuing to help grow and develop a team of talented IT Professionals and evolving the IT Strategy to further leverage technology to enhance the member and team member experience. I love working every day with a team whose hard work is automatic, and member service is the top priority."
Honor Credit Union is proud to serve more than 85,000 members across the State of Michigan.  Providing solutions for financial success and giving back to the communities it serves remains the driving forces behind Honor Credit Union.  For more information, call 800.442.2800, or visit www.honorcu.com.
###
MEDIA CONTACT
Halee Niemi
Brand Coordinator
hniemi@honorcu.com
800-442-2800, ext. 9501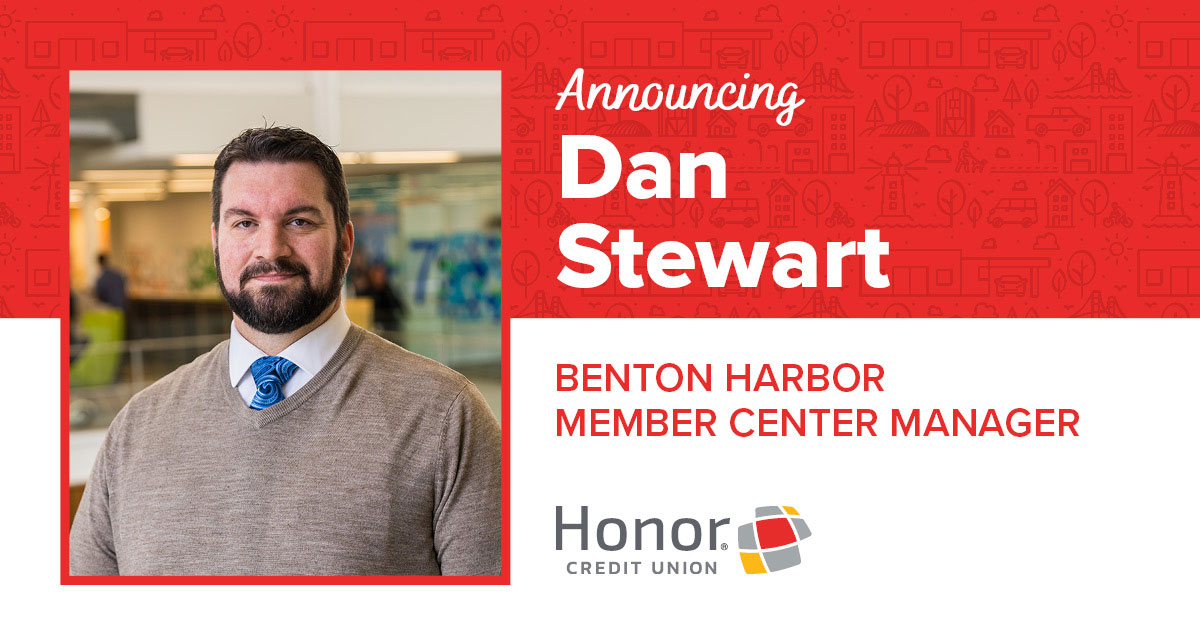 Dan is responsible for leading the daily operations of the member center while providing solutions to members and initiatives that support Honor's member promise.
Read More »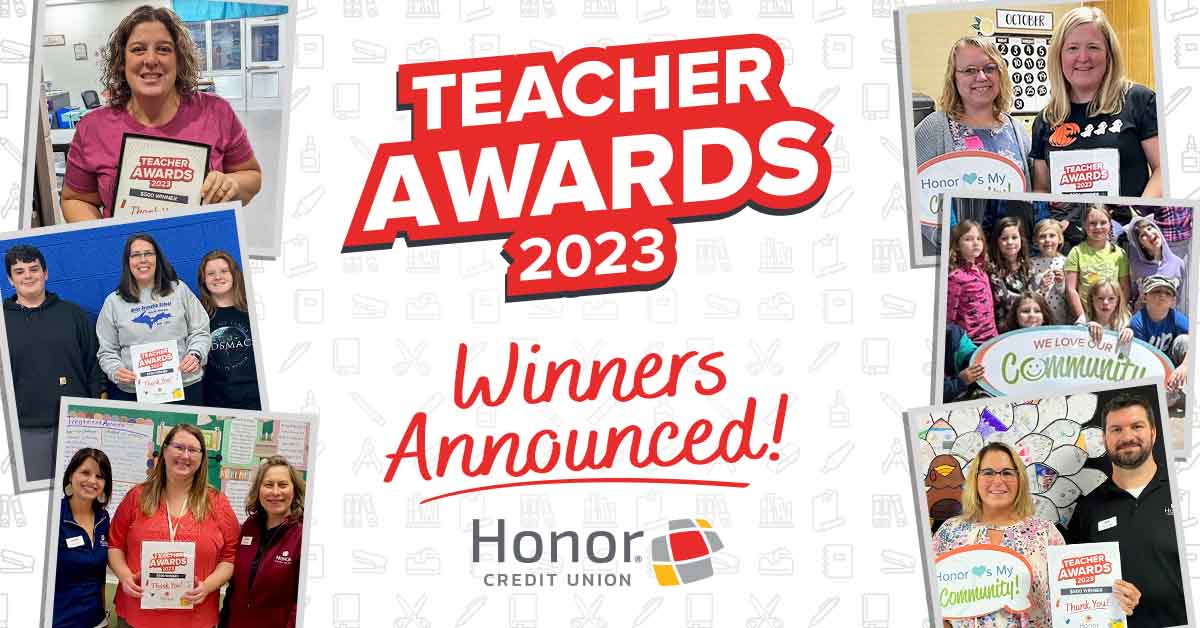 See all educators who received a $500 Amazon digital gift card or $500 check to improve their classroom.
Read More »