2020 Community Commitment Scholarship Winners Announced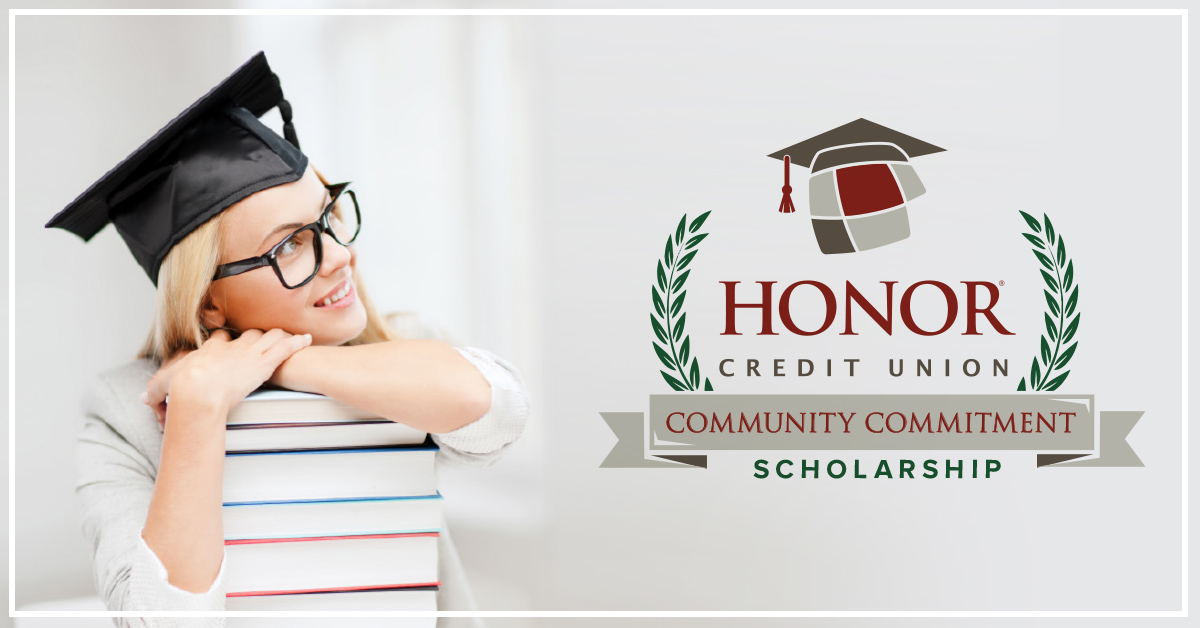 BERRIEN SPRINGS, MI – May 14, 2020 – Honor Credit Union is proud to support local outstanding high school seniors with the annual Honor Credit Union Community Commitment Scholarship. Twenty-four students throughout Michigan received $1,000 to be used towards furthering their education.
Reinforcing Honor Credit Union's dedication to supporting the local community, an emphasis on community involvement and extracurricular activities was part of the Community Commitment Scholarship application.
During this time of uncertainty and change, Honor's team members came together to find a creative alternative to meet with the scholarship recipients "face to face." Honor's Community Assistant Vice President in the Northern Market, Jamie Gollakner, was able to connect with all four of his scholarship recipients over a Zoom call to surprise them with the great news.
"This year, we weren't able to present our Community Commitment Scholarship recipients with a certificate at their school's Senior Awards Night, but I knew I wanted to do something to make the announcement special," commented Gollakner.
"I had their contact information from their applications, so I reached out to each of them to join me in a Zoom meeting to discuss a project Honor was doing to highlight high school seniors. Little did they know, I was about to tell them they each won a $1000 scholarship. Seeing the look on their faces was completely priceless!"
The following students exemplify community commitment and are positive role models for their community service and academic success:
Kylee Cromer – Dowagiac Union High School
Anna Cleveland – Edwardsburg High School
Matthew Anderson – Ross Beatty Jr/Sr High School
Regan Rose – Decatur High School
Hunter Zartman – Otsego High School
Hunter Pitsch – Portage Northern High School
Mariah York – Gwinn High School
Greta Rickauer – Marquette Senior High School
Alex Munson – Negaunee High School
Chase Jensen – Ishpeming High School
Audrey Bakerson – Homeschool
Kadin Mills – Buchanan High School
Maeli Rogers – Niles High School
Lauren Schaer – Berrien Springs High School
Megan Neubecker – Coloma High School
Makenzie Worden – Paw Paw High School
Yazmine Hall – South Haven High School
Jonathon Miesse – St. Joseph High School
Mason Gardiner – Lakeshore High School
Emma Woodard – Lakeshore High School
Mikaela Owen – Bridgman High School
Taylor Medendorp – Quincy High School
Madison Zima – Pennfield High School
Abby Austin – St. Phillip Catholic Central High School
Honor Credit Union is proud to serve more than 85,000 members across the State of Michigan. Providing solutions for your financial success and giving back to the communities it serves remains the driving forces behind Honor Credit Union. For more information, call 800.442.2800, or visit www.honorcu.com.
###
MEDIA CONTACT
Halee Niemi
Brand Coordinator
hniemi@honorcu.com
800-442-2800, ext. 9501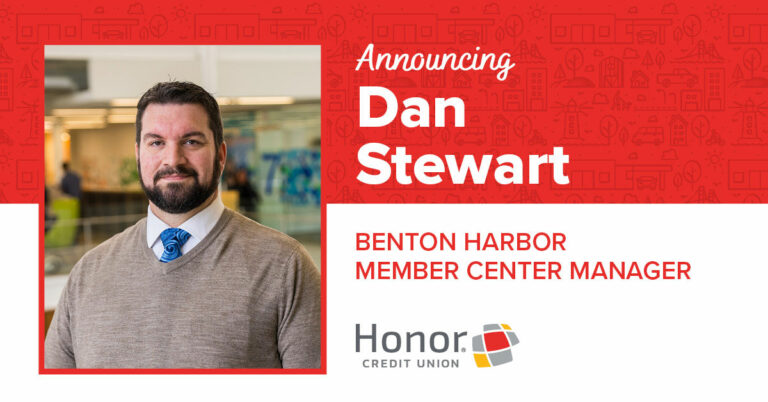 Dan is responsible for leading the daily operations of the member center while providing solutions to members and initiatives that support Honor's member promise.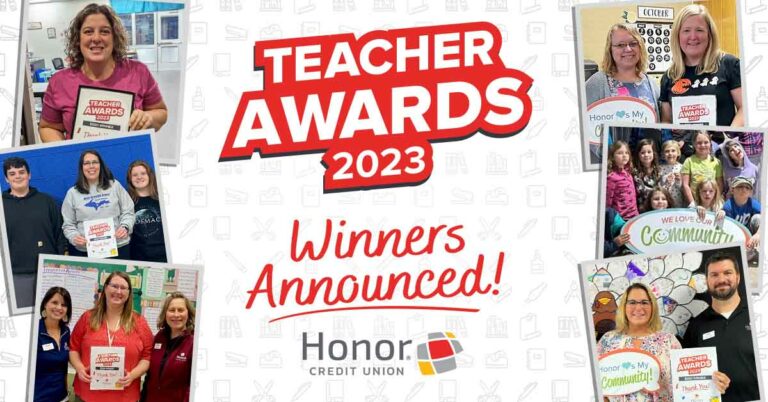 See all educators who received a $500 Amazon digital gift card or $500 check to improve their classroom.