Berrien County Animal Control To Host Honor Adoption Day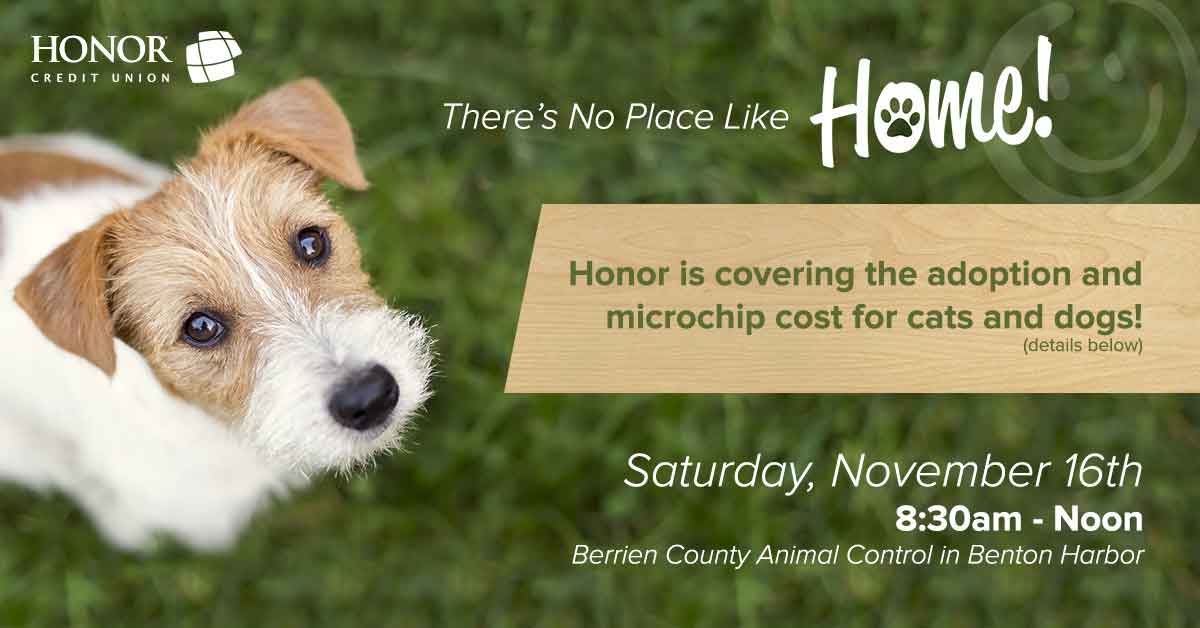 BENTON HARBOR, MI – Nov. 6, 2019 — In partnership with Berrien County Animal Control, Honor Credit Union is co-hosting Honor Adoption Day on Saturday, November 16th, from 8:30 am – 12:00 pm at the Berrien County Animal Control shelter in Benton Harbor. Honor will cover the cost of adoption and microchip fees for each cat and dog adopted during the duration of the event.
"Our goal is to see every cat and dog get adopted during our event," commented Thomas Newnum, Honor's Community Assistant Vice President. "It's the perfect time of year to welcome a new four-legged friend into your home just in time for the holidays, and we're so glad we can help with a portion of the cost."
Puppy and kitten births tend to spike towards the end of the summer, which can put the shelter near its maximum capacity. Holding events, such as adoption days, assists the shelter in creating more space to welcome additional animals in need.
"Berrien County Animal Control is so grateful to join in collaboration with our neighbors to find homes for all our wonderful furry animals," commented Tiffany Peterson, Director of Berrien County Animal Control. "We are looking forward to working with Honor Credit Union and watching all our animals walk out the door and into their fur-ever homes!"
Honor Adoption Day will be held at Berrien County Animal Control, located at 1400 S Euclid Ave in Benton Harbor on Saturday, November 16th, from 8:30-12:00 pm. During the duration of the event only, Honor Credit Union will donate up to $25 for cats and up to $80 for dog adoptions. Additional costs, such as licensing fees and carriers, will be paid by the adopter. For payment information and adoption requirements and guidelines, please contact Berrien County Animal Control.
Honor Credit Union is proud to serve more than 85,000 members across the State of Michigan.  Providing solutions for your financial success and giving back to the communities we serve remain the driving forces behind Honor Credit Union.  For more information, call 800.442.2800, or visit www.honorcu.com.
###
MEDIA CONTACT
Halee Niemi
Brand Coordinator
hniemi@honorcu.com
800-442-2800, ext. 9501
The new building features a full-service lobby, night deposit drop, coin machine, and drive-thru service that offers extended hours with our ATM Live Tellers.
Read More »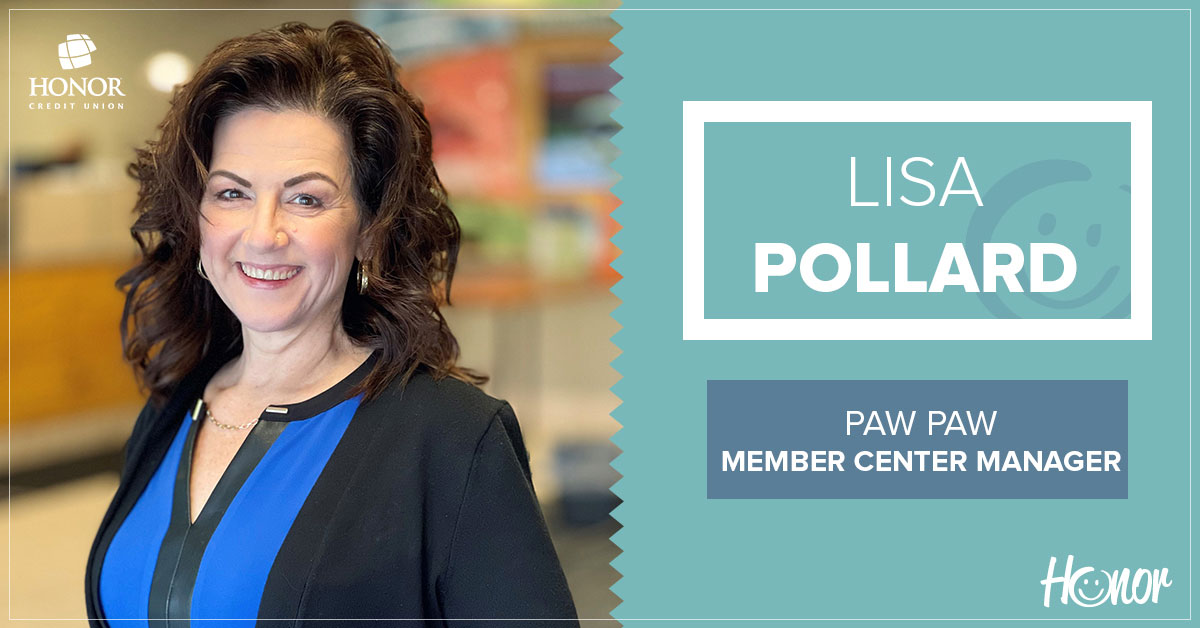 In her role, Lisa leads the Paw Paw Team as they serve the community and provide members with top-notch financial solutions and resources.
Read More »