Honor Credit Union
Marquette
2424 W US 41
Marquette, MI 49855
Monday – Tuesday – Thursday
9:00 AM – 5:00 PM
Wednesday
10:00 AM – 5:00 PM
Friday
9:00 AM – 5:30 PM
Saturday
Closed
Monday – Thursday
8:30 AM – 5:00 PM
Friday
8:30 AM – 5:30 PM
Saturday
9:00 AM – 12:00 PM

banking Services available
Our Marquette Member Center provides a full-service banking experience. Our team is ready to provide you with a solution for financial success, including auto, home, and personal loans, two free checking accounts to choose from, deposit solutions that include savings accounts, high-interest money markets, and certificates of deposit.
Lobby & Drive-
Thru Service
Achieve Your Savings Goals!
High-Yield Savings Options
Whether you want the flexibility to enjoy unlimited deposits and withdrawals, earn a high rate on your average daily balance in your checking account, or open a certificate of deposit (CD) to save money for the future, Honor can help!
Directions To Member Center
Located along the busy US 41, the Marquette Member Center is located near Westwood Mall and just minutes from downtown, and the Northern Michigan University campus. Members can take advantage of the free coin counter machine service here.
Seriously Low
Mortgage Rates
Close on your new home within 30 days or receive $1,000**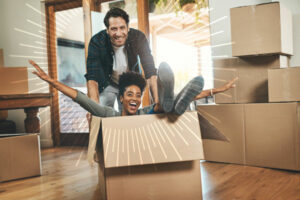 *Advertised 4.99% rate is the "as low as" standard interest rate and includes 0.25% rate discount for having at least (1) direct deposit into Honor Credit Union checking account per month. Annual Percentage Rate (APR) on a standard 4.99% interest rate based on 5-year balloon loan with a 30year amortization would is 5.166%. The rates shown reflects a $175,000 loan amount, estimated closing costs of $2,870, with a loan to value of 80% or less and a credit score of 730 or above. Payment Example: The monthly payment schedule on a loan amount of $175,000 based on 5.166% APR would be: $938.97. If an escrow account is required or requested, the actual payment will also include amounts for real estate taxes and homeowner's insurance premiums. Promotional rates are valid on purchase and refinances. Subject to credit approval. Rates, terms and conditions subject to change. Your interest rate and repayment terms will be based on your individual credit history, property values, and other qualifying factors that may be different than rate quoted above. Loans with less than 20% down payment may require private mortgage insurance. Other restrictions may apply. Offer cannot be combined with any other discounts or promotions. Limited time offer. Equal Housing Opportunity. Insured By NCUA. **$1,000 Closing Guarantee is based on the mortgage loan closing in 30 days or less of the application date with Honor Credit Union. The guarantee is only available on approved purchase mortgage loans. The fully executed purchase agreement, all addendums, and all requested initial supporting documentation must be provided by the borrower no less than two (2) business days after receipt of application. All conditional supporting documentation must be provided by the borrower no less than one (1) business day after requested. Closing guarantee is not applicable if: a. borrower changes loan products or terms, b. closing is delayed due to the borrower's, seller's, or realtor's failure to close on time, c. borrower or seller fail to meet
Use the calendar below to schedule an appointment with a team member at this location to address specific questions and concerns about your account. By booking an appointment, you can avoid waiting in our lobby for the next available Honor team member.

We Have The Right Solution For You
"The entire staff at the Marquette location and the Negaunee location are so helpful and friendly. They are professional and friendly at the same time. It doesn't feel like a stuffy intimidating bank. Deb Gill has been wonderful anytime we have questions or needed anything. Great place to do our banking."
"The Honor CU difference is all about people helping people. Supporting and investing in the communities we serve and providing members with the solutions and guidance to achieve their own definition of financial success are just a few ways the Honor team lives that philosophy every single day."
"I highly recommend this credit union! The staff is friendly and knowledgeable."
Deposit Interest Earned By Members In 2022
Donated In Support 421 Organizations In 2022
Pounds Of Paper Recycled At Shred Events In 2022
We invite you to come be part of an unconventional financial institution. What do we mean by that? Well, we do things a little different at Honor. You're not a number to us. You are a unique person with your own financial goals, and it's our promise to provide solutions for your financial success.
If you're a busy business owner and the only time you can meet is 7 a.m. at a rest stop, we can do that. If you're traveling and you lost your debit or credit card, no problem – just turn it off in our mobile app to avoid fraud. We're here to give you smart advice and make it a simple experience.