Direct deposit is a safe, easy way to have your paycheck, social security check, retirement funds, or other payment deposited into your Honor account. The best part is you don't have to lift a finger. Even setting up direct deposit at Honor is easy with our ClickSWITCH tool, or a form you can fill out on your computer or mobile device. Take the hassle out of getting paid and sign up for direct deposit today!
Access Funds Early With Instant Deposit
Track Your Scheduled Deposits Online
No More Driving To A Member Center
No Worrying About Losing
Printed Checks
Setting up your direct deposit with Honor is simple! Doing it online is the easiest way, but you also have the option to download our form and submit it to your employer.
Our easy ClickSWITCH tool can make switching your direct deposit to Honor as simple as clicking a button.
Call us at

800.442.2800

to get started
You will be given a SwitchTRACK code that you will need to complete the process
If you don't want to use our simple ClickSWITCH tool, you can still easily switch your direct deposit without any hassle. 
Simply fill out the direct deposit form below and submit it to your employer's payroll department
Honor's Routing Number is 272484852
You can now start getting your paycheck before payday with Honor's new Instant Deposit feature! As soon as you see your direct deposit pending within online banking, or on the mobile app, you can access those funds! 
An instant deposit is defined as early access to a direct deposit that is scheduled to post to your account. An instant deposit is a way for you to gain access to your funds sooner.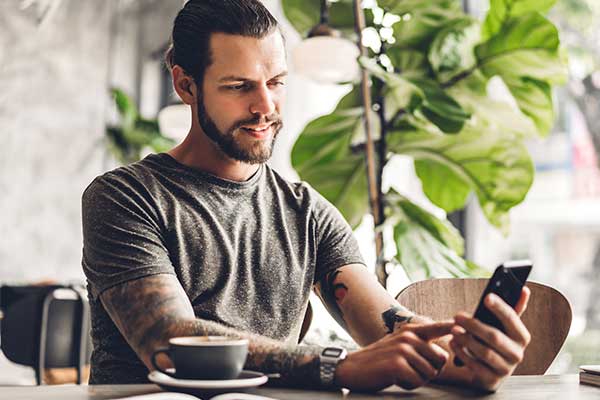 *$10 fee per instant deposit to gain early access to funds. No checking account required. Direct Deposit and earlier availability of funds are subject to the timing of payer's funding, and credit union approval. Requests per each Direct Deposit must be made within online banking or by contacting the credit union. Insured By NCUA.
If you have questions about setting up or switching your direct deposit, simply stop by a local member center, or reach out to our Virtual Member Center and we'll be happy to help you!