New Member Experience Team Leaders Announced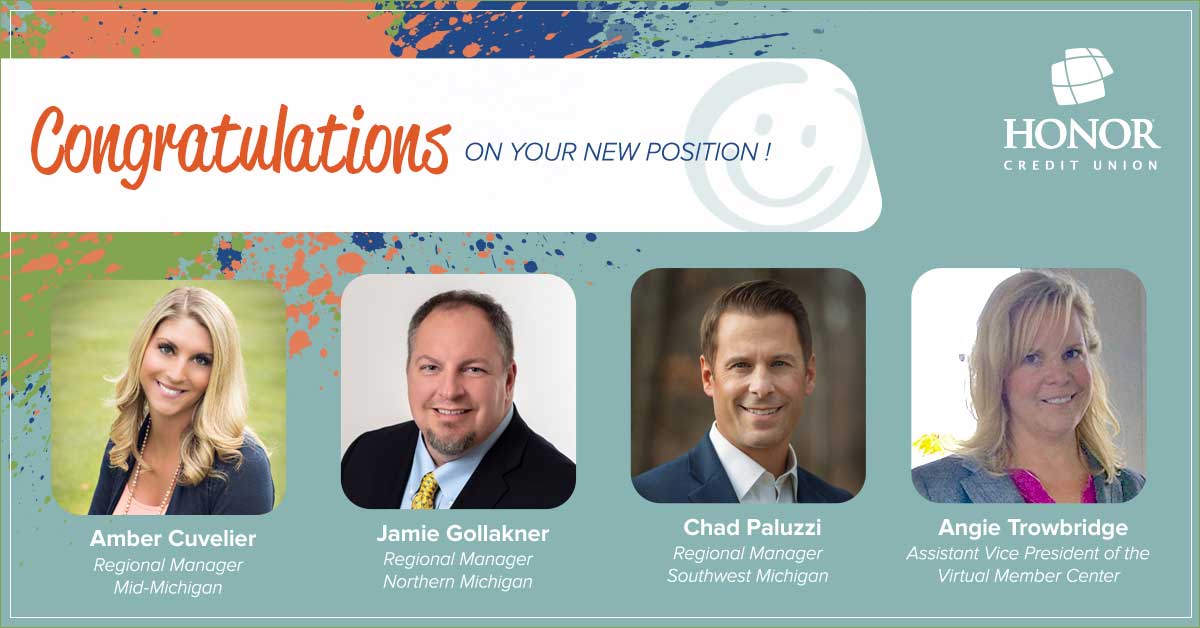 BERRIEN SPRINGS, MI – November 27, 2020 – Honor Credit Union is thrilled to unveil new leadership on its Member Experience Team. Amber Cuvelier, Jamie Gollakner, and Chad Paluzzi were named Regional Managers while Angie Trowbridge was named Assistant Vice President of the Virtual Member Center.
The Regional Managers oversee member centers across the state and are divided into three regions including Southwest Michigan, Mid-Michigan, and Northern Michigan.
Amber Cuvelier, who was raised and still resides in the Richland area, leads the Allegan, Battle Creek (Beckley, Helmer, and Urbandale), Coldwater, Kalamazoo (Connect Center and Stadium Drive), Plainwell, and Portage locations. Cuvelier attended Kalamazoo Valley Community College and comes to Honor Credit Union with over a decade of experience in the credit union industry. She and her husband, Troy, have one daughter, a dog, and a cat. In her free time, Cuvelier enjoys golfing, reading, and attending plays, musicals, and concerts. When she is not busy with her hobbies, she loves to entertain and spend time with family and friends.
Starting a new position during a pandemic can be a challenge, but Cuvelier is determined to build connections and make an impact in the communities she serves. "During these unique times, I am excited to make connections with teammates and members in new ways. More than ever, it is important to spread love and kindness. We are making a positive impact in our members' financial lives with our great products and services while also being there for our members when they need extra support. That is why I love our smiley face logo. Not only are we always smiling, but we want to put a smile on every member's face, too ," stated Cuvelier. "We have a very special culture at Honor Credit Union, and I am excited to share that culture and Honor's commitments with our communities."
Jamie Gollakner has been a member of Team Honor since 2012. He resides in Gwinn and recently transitioned from his role as the Community Assistant Vice President in Northern Michigan to Regional Manager. Gollakner serves the Gwinn, Marquette, and Negaunee locations. Gollakner earned a bachelor's degree in elementary education, math, and physical education. He has one daughter and they both love to travel. He also enjoys woodworking, flipping homes, and coaching basketball.
In his new position, Gollakner hopes to assist his team members with educating their communities about financial goals and how to attain those goals. "I want our team members to be a resource for business members in developing financial strategies from the beginning stages on. I want our team members to feel that they are the 'go-to' for their members." Gollakner is looking forward to working directly with his member center teams and continuing to build and strengthen those personal and commercial account relationships. "Members can contact me through a variety of channels, and we will work side by side with the member center team to find a solution that will work best for them. I am looking forward to engaging with my teams here to help build those relationships."
Chad Paluzzi, originally from South Bend, Indiana, leads Southwest Michigan member centers including Benton Harbor, Berrien Springs, Buchanan, Coloma, Decatur, Dowagiac, Niles, Paw Paw, South Haven, Stevensville, and St. Joseph. Paluzzi holds a bachelor's degree from Indiana University. He lives in Kalamazoo with his wife, Stacy, and their three kids. In his free time, Paluzzi loves to travel, golf, and play tennis.
With nearly 18 years of banking experience, Paluzzi comes to Honor Credit Union ready to focus on the "member journey, setting us apart from the competition by ensuring the absolute best member experience." Recognizing the difficulties facing our members today, Paluzzi stated "Today more than ever, our communities need a helping hand, a guiding voice, and caring teammates to ensure their financial future is sound. I look forward to continuing that hard work and expanding our membership throughout lower Michigan."
In addition to three new Regional Managers, the Member Experience team also welcomed Angie Trowbridge, Assistant Vice President of the Virtual Member Center, to its lineup. Trowbridge earned a bachelor's degree in management and business administration from Purdue University and brings multiple years of experience with Fortune 500 companies to the Honor Team. She lives in White Pigeon with her husband, Mark, and together, they have six children and two dogs. In her free time, she enjoys playing tennis, boating, outdoor activities, and traveling.
In her new role, Trowbridge hopes to provide solutions to enhance the member's financial success and elevate member experience through superior engagement via robust digital channels, phone, chat, text, live teller, and video interactions. "The Virtual Member Center's goal is to provide the kind of service that will propel members to recommend Honor Credit Union to their friends and family. I am looking forward to providing the tools and positive environment which will foster teamwork, collaboration, and ideation to promote member experience, growth, and innovation," stated Trowbridge. "I am excited about the digital strategy we are creating to benefit our members and serve them how and when they want to be served."
Honor Credit Union is proud to serve more than 89,000 members across the state of Michigan. Providing solutions for financial success and giving back to the communities it serves remains the driving forces behind Honor Credit Union. For more information, call 800.442.2800, or visit www.honorcu.com.
MEDIA CONTACT
Halee Niemi
Brand Manager
hniemi@honorcu.com
800.442.2800 ext. 9501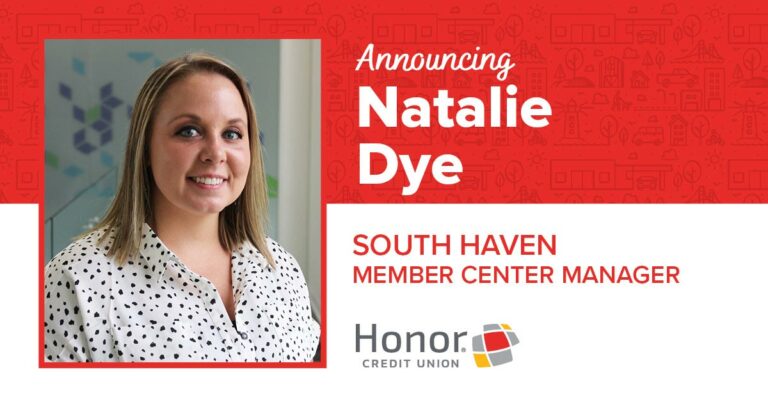 Natalie is responsible for leading the daily operations of the member center, while providing solutions to members and initiatives that support Honor's member promise.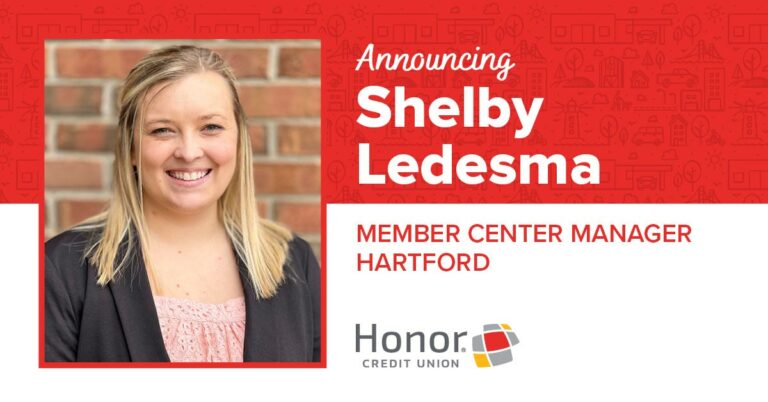 Shelby is responsible for leading the daily operations of the member center, while providing solutions to members and initiatives that support Honor's member promise.