Katie Berry Announced As Chief People Officer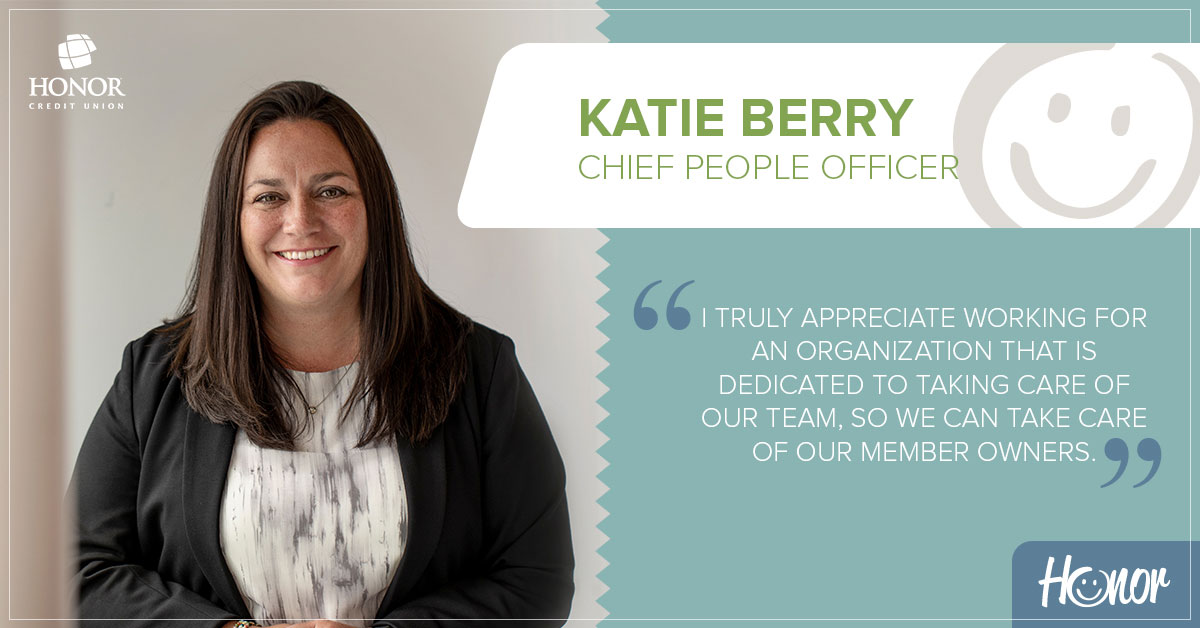 BERRIEN SPRINGS, MI – October 20, 2020 – Honor Credit Union is thrilled to announce the internal promotion of Katie Berry. Formerly serving as Vice President of Human Resources, Berry recently accepted the role of Chief People Officer (CPO).
Katie Berry was raised, and still resides, in Buchanan, Michigan. She and her husband, Jeff, share two daughters, Aspen and Reese, as well as their dog, Tango. They love sports and when they aren't busy attending their daughters' athletic events, they can usually be found spending time with family.
Berry holds a bachelor's degree in Business Administration from Central Michigan University with a major in Human Resources Management. She started at Honor Credit Union in 2009 as a Benefits Specialist and has held various roles with responsibilities in Training, Recruiting, and Human Resources until most recently being named the Vice President of Human Resources in January 2017.
As the CPO, Berry will continue to lead the Human Resources, Organizational Development and Talent Acquisition teams in addition to the Communications Coordinator. She believes the continuous alignment of these teams will drive and support Honor's positive culture. "Having the 'people' voice included in all strategic conversations reinforces our dedication to our commitment of placing people first. My goal is to continue to ensure that the people impact is considered in each decision we make," said Berry.  
"I have enjoyed being a part of the growth at Honor. When I started, we had 77 team members and now we have approximately 350. I truly appreciate working for an organization that is dedicated to taking care of our team, so we can take care of our member owners," commented Berry.
Honor Credit Union is proud to serve more than 89,000 members across the state of Michigan.  Providing solutions for financial success and giving back to the communities it serves remains the driving forces behind Honor Credit Union.  For more information, call 800.442.2800, or visit www.honorcu.com.
MEDIA CONTACT
Halee Niemi
Brand Manager
hniemi@honorcu.com
800.442.2800 ext. 9501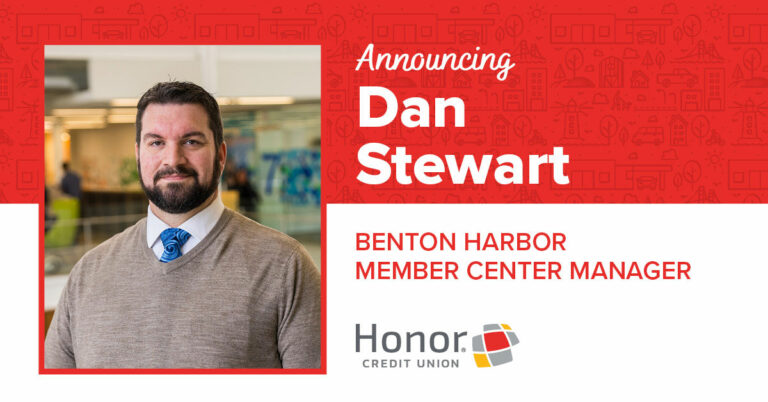 Dan is responsible for leading the daily operations of the member center while providing solutions to members and initiatives that support Honor's member promise.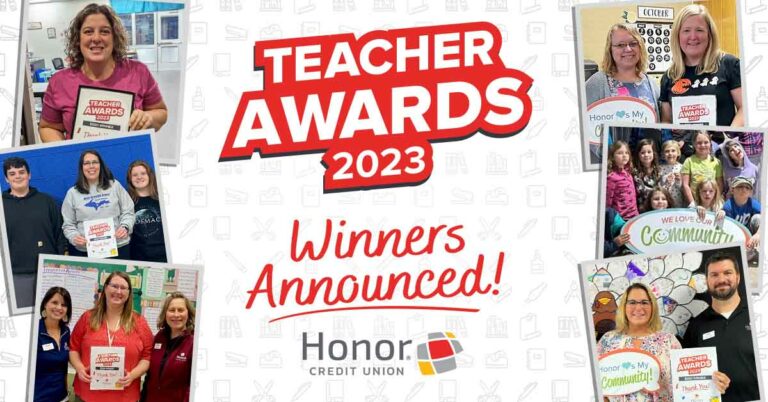 See all educators who received a $500 Amazon digital gift card or $500 check to improve their classroom.