Janie Reifenberg Announced As Community Assistant VP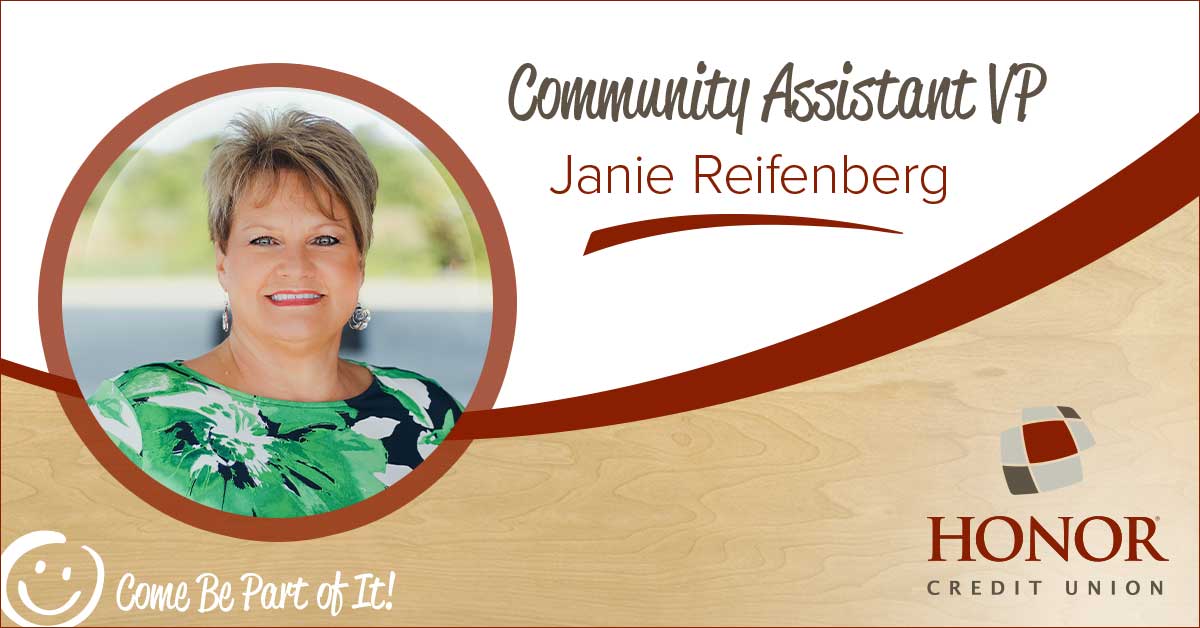 BERRIEN SPRINGS, MI – Sept. 5, 2019 – Honor Credit Union is excited to announce the internal promotion of Janie Reifenberg. Formerly serving as Member Center Manager in Dowagiac, Reifenberg recently accepted the role of Community Assistant Vice President for the Dowagiac, Decatur, and Paw Paw areas.  
Janie Reifenberg, a lifelong resident of Dowagiac, Michigan, began her career with Honor in 2013 as the Dowagiac Member Center Manager.  She attended Southwest Michigan College, has an Interior Design Certificate and brings over 20 years of experience in the financial industry and 18 years' experience in the hospitality industry. Fueled by her passion for people, she enjoys spending her free time with her friends and family, relaxing in the sun, and pampering her 13-year old Australian Shepard, Coco. 
As part of the Member Experience Team, the Community Assistant Vice President works closely with Honor's Member Center Managers, Business Services, and Real Estate teams to create relationships, serve the community, and act as a connector to provide members with financial solutions for success. As a CAVP, Reifenberg will be heavily involved in supporting community organizations and building business partnerships. 
"I'm excited to have the opportunity to be the one-stop-shop for our members and to help them experience Honor's hometown feel at a hometown credit union by a hometown girl," commented Reifenberg. "I'm eager to use my energetic and creative personality to begin immersing myself into the communities of Dowagiac, Decatur, and Paw Paw. Let me get it done for you! That's my motto as a CAVP, and I look forward to creating lasting relationships and showcasing all that Honor has to offer."
Honor Credit Union is proud to serve more than 85,000 members across the State of Michigan.  Providing solutions for financial success and giving back to the communities it serves remains the driving forces behind Honor Credit Union.  For more information, call 800.442.2800, or visit www.honorcu.com.
###
MEDIA CONTACT
Halee Niemi
Brand Coordinator
hniemi@honorcu.com
800-442-2800, ext. 9501
The new building features a full-service lobby, night deposit drop, coin machine, and drive-thru service that offers extended hours with our ATM Live Tellers.
Read More »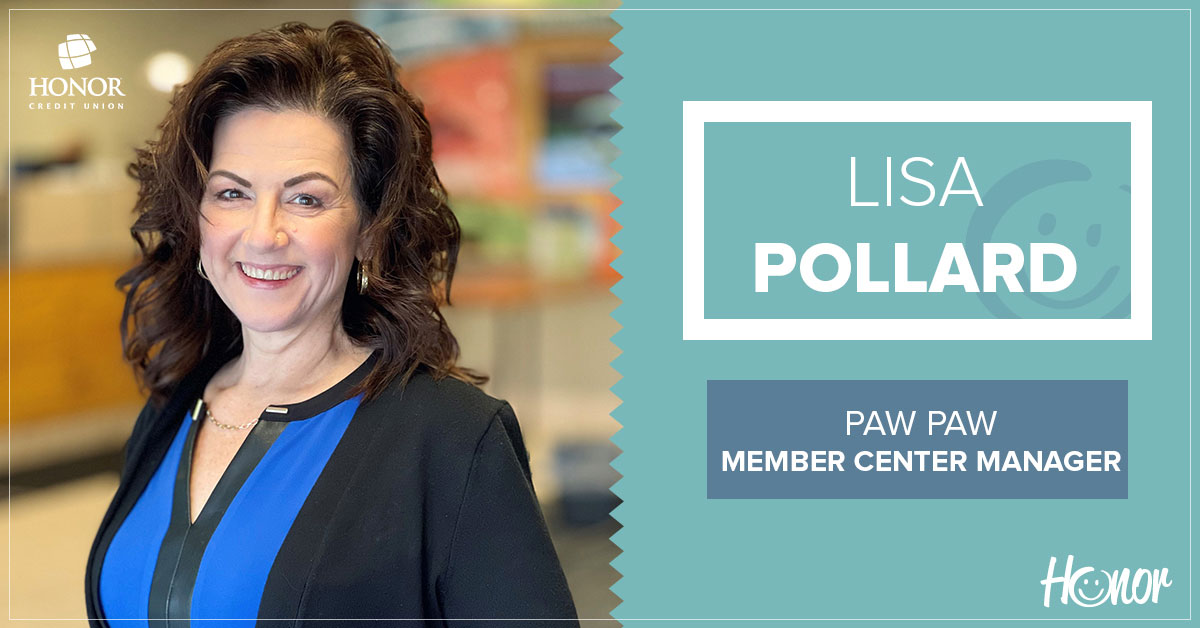 In her role, Lisa leads the Paw Paw Team as they serve the community and provide members with top-notch financial solutions and resources.
Read More »