Honor's Eddy Cole Named a 2022 Credit Union Rockstar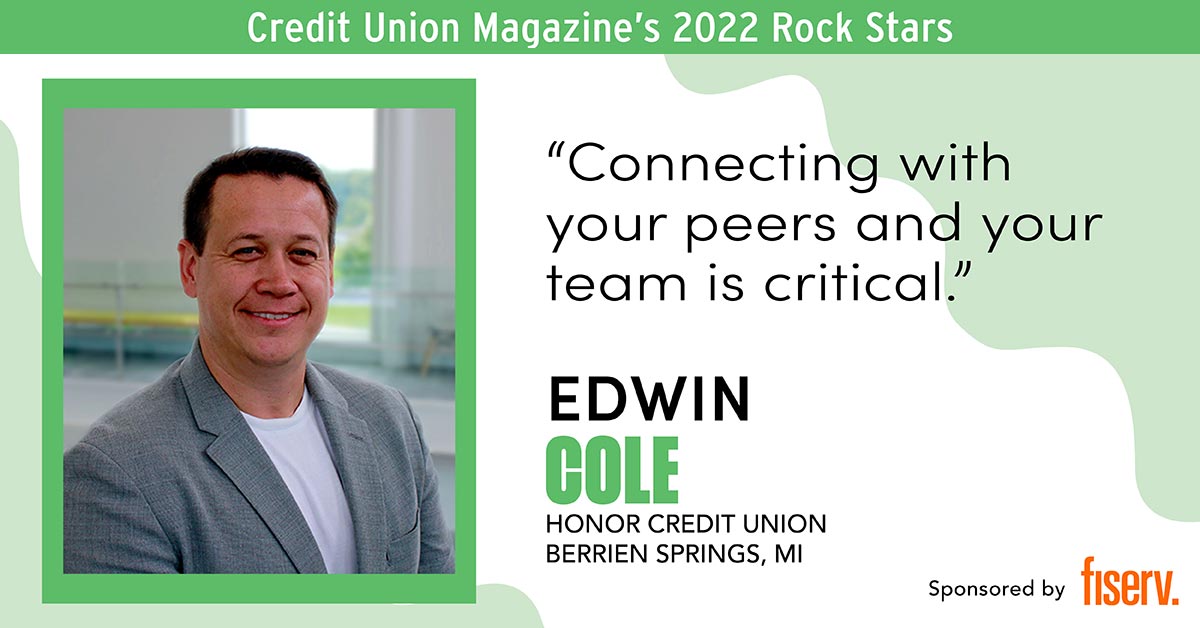 MADISON, Wis., and WASHINGTON SEPTEMBER 27, 2022 – Eddy Cole of Berrien Springs, Michigan, is among 25 credit union professionals and board members named 2022 Credit Union Rock Stars by the editorial team of Credit Union Magazine.
Now in its tenth year, the Credit Union Rock Stars program recognizes outstanding credit union professionals and directors from a wide range of disciplines who use their unique strengths to advance the missions of their credit unions. This year's winners were selected for their exceptional creativity, innovation, and passion.
Cole works as the Assistant Vice President of Information Technology (AVP of IT) at Honor Credit Union in Berrien Springs, Michigan. His story appears on CUNA News, a website published by Credit Union National Association (CUNA).
"The 10th class of Credit Union Rock Stars demonstrates once again that our movement is filled with those who invent, innovate, and most importantly inspire," says Michelle Willits, Credit Union Magazine publisher. "Our Rock Stars represent small to large credit unions nationwide and work in operations, leadership, and board roles. We are proud to present this year's class, brought to you by Fiserv."
"This year's Rock Stars are shining examples of those in the credit union industry who continue to push boundaries and address challenges with determination," said Theo Curey, president of credit union solutions at Fiserv. "This award recognizes the tenacity, diversity, and innovation of the many individuals and institutions making a difference and creating significant opportunities for their members and communities."
Sponsored by Fiserv, Credit Union Rock Stars will be profiled in a special digital issue of Credit Union Magazine.
Check out all the winners and read their stories at news.cuna.org/rockstar.
ABOUT HONOR CREDIT UNION
Honor Credit Union is a non-profit, full-service financial institution serving over 100,000 members in 27 member center communities throughout western and northern Michigan.
Providing solutions for financial success and giving back to the communities we serve remain the driving forces behind Honor Credit Union. For more information, call 800.442.2800, or visit www.honorcu.com.
###
MEDIA CONTACT
Kayla Smith
Brand Coordinator
kasmith@honorcu.com
800.442.2800 ext. 9205
ABOUT CUNA
Credit Union National Association (CUNA) is the only national association that advocates on behalf of all of America's credit unions, which are owned by 120 million consumer members. CUNA, along with its network of affiliated state credit union leagues, delivers unwavering advocacy, continuous professional growth, and operational confidence to protect the best interests of all credit unions. For more information about CUNA, visit cuna.org. To find your nearest credit union, visit YourMoneyFurther.com.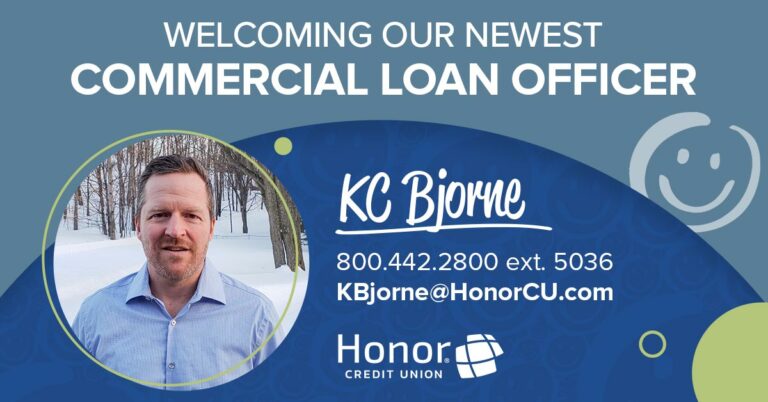 KC Bjorne will serve the Gwinn, Marquette, Negaunee, and surrounding areas to optimize the business member experience by creating financial solutions for success.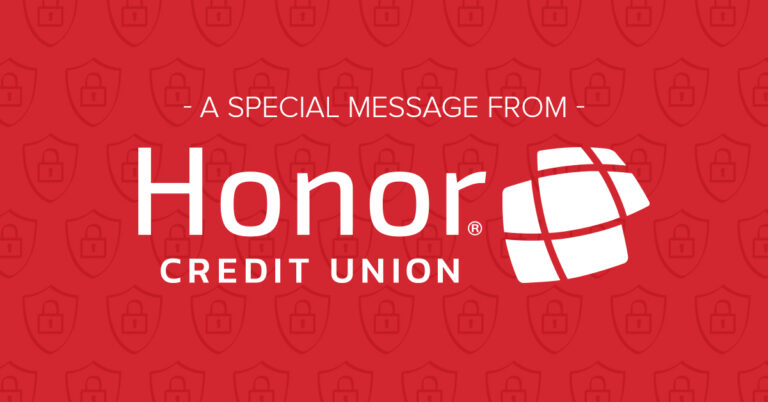 Recent news about the failure of two banks has created concern and we want to assure all our members that your money is safe and will remain so at Honor Credit Union.