Honor's Dustin Nehls Receives Certified Credit Union Executive Designation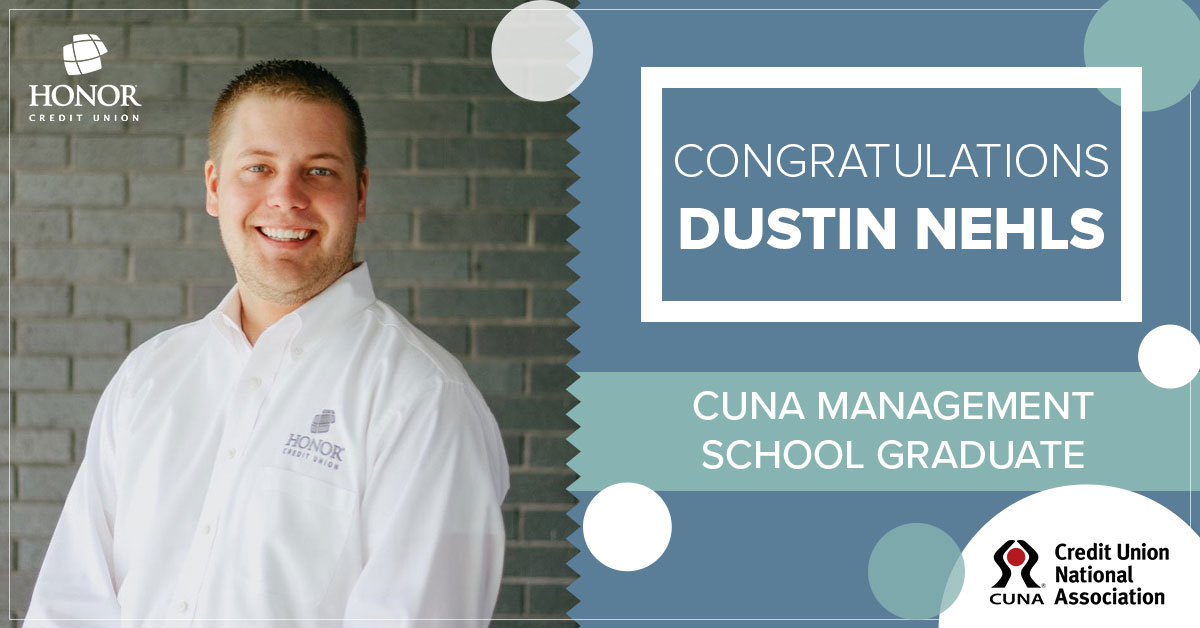 BERRIEN SPRINGS, MICHIGAN – September 3, 2021 – Honor Credit Union is pleased to announce that Dustin Nehls, VP of Consumer Lending, earned the Certified Credit Union Executive (CCUE) designation as a member of the 2021 graduating class of CUNA Management School (CMS).
"On behalf of Credit Union National Association, I want to congratulate Dustin on completing the substantial undertaking that is CUNA Management School," said James Carrick, Vice President of Blended Learning at CUNA. "Over the three-year program, he has mastered the art of credit union leadership, proven his capacities as an executive, and developed a unique, clear vision for success. I look forward to seeing how he will transform the movement."
CUNA Management School prepares attendees for roles as credit union leaders through three years of projects, activities, examinations, and expert instruction. Studying under professors from the University of Wisconsin School of Business, participants learn about an enormous range of topics, including management, financials, internal controls, crisis management, and organizational behavior.
By completing all three years of the school, three exams, two projects, and an oral presentation, attendees earn the Certified Credit Union Executive (CCUE) designation, which signifies knowledge of and readiness for credit union leadership. Dustin Nehls was one of 78 attendees to graduate with a designation this year.
"What you learn throughout CUNA Management School can be implemented in many different areas," stated Nehls. "Personally, CMS has further developed my leadership skills and assisted in gaining a better understanding of credit union fundamentals, both of which have an immediate impact in my current role. 
"Additionally, I gained a tremendous network of credit union peers throughout my time at CMS that are always willing to collaborate. Having such a fantastic group of dedicated credit union leaders to connect with regularly across the United States is something that will always provide value, regardless of the position I hold now or in the future."   
Nehls began his career in the financial services industry in 2010. He earned his bachelor's degree in Business Administration and Management from Cornerstone University. "Starting as a part-time Teller, I planned to pursue another career once I finished college," said Nehls. "My plans quickly changed as I started developing a passion and understanding of the credit union philosophy, 'people helping people.' 
"As my career has evolved, I've had the opportunity to work alongside a fantastic team at Honor through many different positions. Throughout this time, there has always been one common theme; a team that understands the opportunity we have to partner with our membership and provide solutions that could change our members' lives financially every single day."
"On behalf of myself and Team Honor, I want to extend a huge congratulations to Dustin," commented Kent Figy, Honor's Chief Lending Officer. "This is a significant achievement, and we are excited for Dustin to leverage what he has learned during this intensive program."
To learn more about CUNA Management School, visit cuna.org/cms.
Honor Credit Union is proud to serve more than 93,000 members across the state of Michigan.  Providing solutions for financial success and giving back to the communities it serves remains the driving forces behind Honor Credit Union.  For more information, call 800.442.2800, or visit www.honorcu.com.
###
MEDIA CONTACT
Halee Niemi
Public Relations Manager
hniemi@honorcu.com
800.442.2800 ext. 9501
About CUNA     
Credit Union National Association (CUNA) is the only national association that advocates on behalf of all of America's credit unions, which are owned by 120 million consumer members. CUNA, along with its network of affiliated state credit union leagues, delivers unwavering advocacy, continuous professional growth and operational confidence to protect the best interests of all credit unions. For more information about CUNA, visit cuna.org. To find your nearest credit union, visit YourMoneyFurther.com.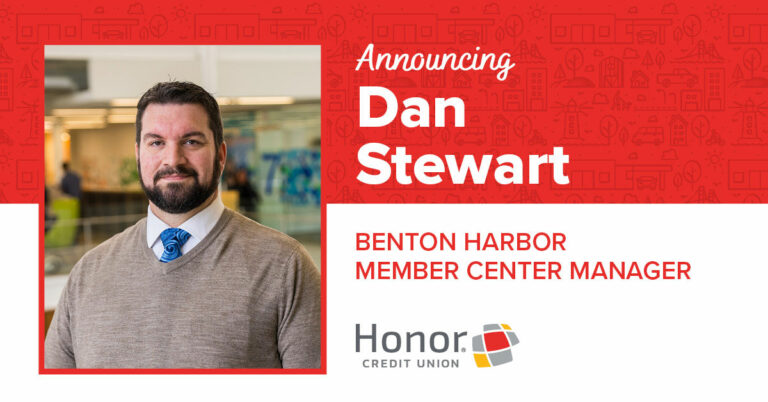 Dan is responsible for leading the daily operations of the member center while providing solutions to members and initiatives that support Honor's member promise.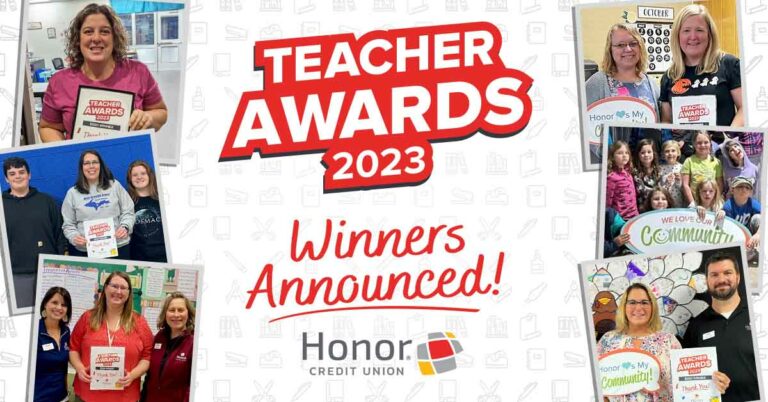 See all educators who received a $500 Amazon digital gift card or $500 check to improve their classroom.