Honor's Chief Strategy Officer Named MCUL Professional of the Year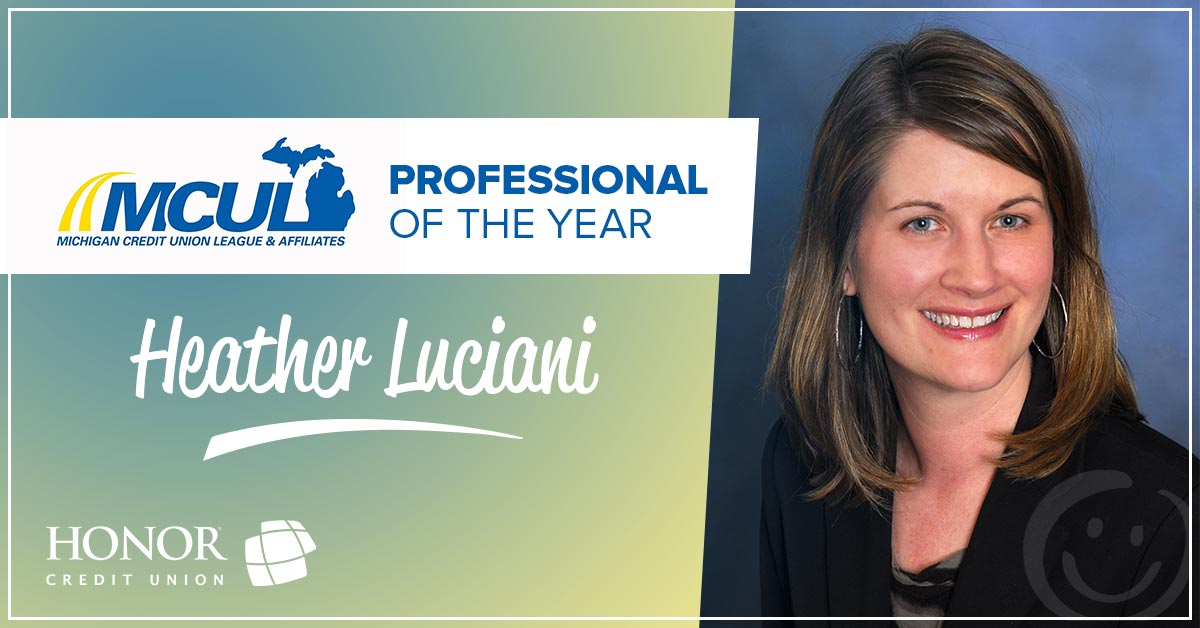 BERRIEN SPRINGS, MICHIGAN – April 19, 2022 – Honor Credit Union's Chief Strategy Officer, Heather Luciani has been named Professional of the Year by Michigan Credit Union League (MCUL). The Professional of the Year award celebrates an individual whose leadership and accomplishments have bettered their individual credit union, district/chapter and relationships within the statewide movement.
The 2022 MCUL Awards and the Michigan Credit Union Foundation (MCUF) Awards recognize credit unions, professionals, and volunteers for outstanding efforts in individual and organizational leadership, operational effectiveness, community service and financial education.
"As with each year, we have an amazing group of incredibly deserving award winners," said MCUL President/CEO Patty Corkery. "I would like to thank our MCUL Awards Committee for their great work and dedication, as well as all those that sent in nominations. I look forward to the awards ceremony and celebrating with our entire community. Congratulations to the winners. Thanks for all that you do to make our Michigan credit union community shine."
"Heather couldn't be more deserving of this award," stated Scott McFarland, Honor's CEO. "She is truly an industry leader who has gained the utmost respect of myself and our surrounding peers. We are beyond excited to have Heather on our team and look forward to the positive impact she'll continue to bring alongside her knowledge and expertise."
Heather Luciani has over 20 years' experience in the credit union industry and holds a Master's in Management from Western Michigan University and an undergrad in Economics, Management & Finance from Albion College. Prior to coming to Honor, Luciani served as Chief Executive Officer (CEO) at Marshall Community Credit Union (MCCU) for the past 11 years. Heather is the Chairwoman of the Michigan Credit Union League Board of Directors, Vice Chairwoman of PAC Trustees, and Director of CU Solutions Group. 
ABOUT HONOR CREDIT UNION
Honor Credit Union is a non-profit, full-service financial institution serving over 100,000 members in 25 member center communities throughout western and northern Michigan.
Providing solutions for financial success and giving back to the communities we serve remain the driving forces behind Honor Credit Union.  For more information, call 800.442.2800, or visit www.honorcu.com.
###
MEDIA CONTACT
Halee Niemi
Public Relations Manager
hniemi@honorcu.com
800.442.2800 ext. 9501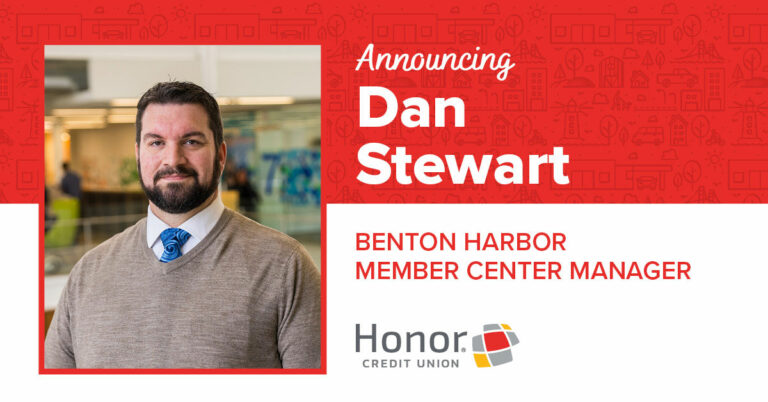 Dan is responsible for leading the daily operations of the member center while providing solutions to members and initiatives that support Honor's member promise.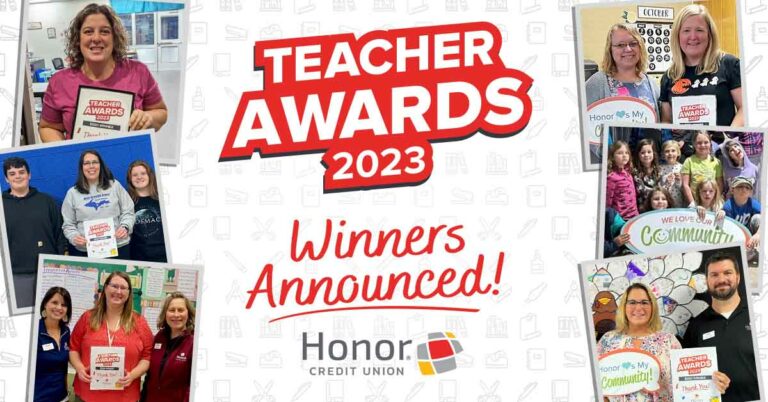 See all educators who received a $500 Amazon digital gift card or $500 check to improve their classroom.