Honor Welcomes Paige Eagan As New Board Member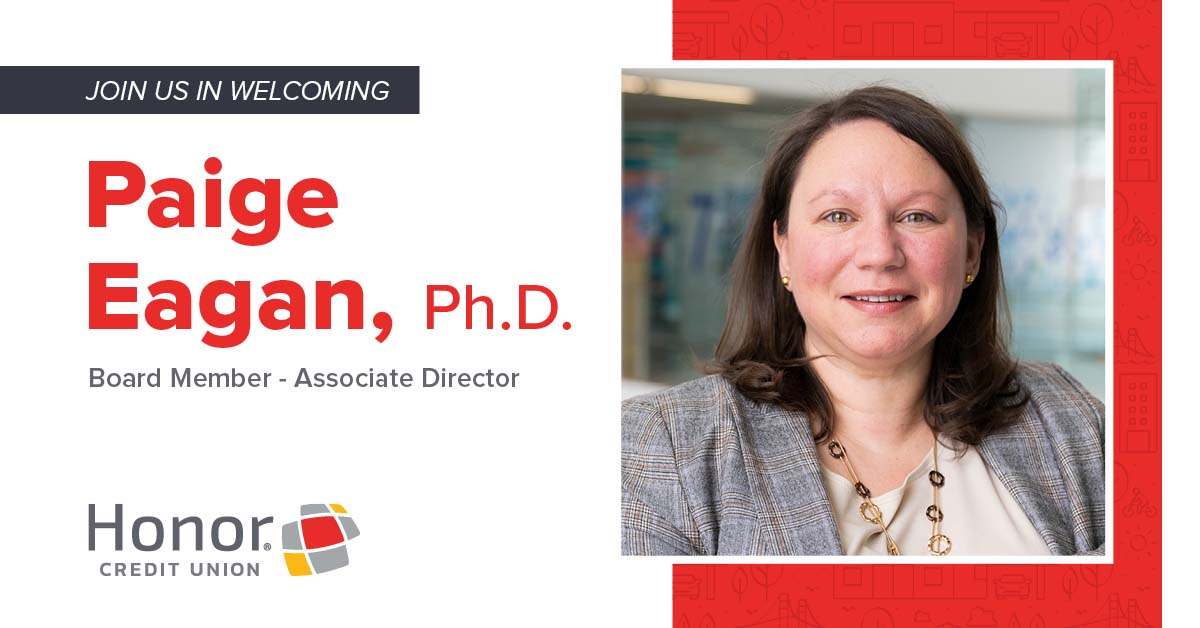 BERRIEN SPRINGS, MICHIGAN – MARCH 29, 2023 – Honor Credit Union is excited to welcome Paige Eagan, Ph.D., to the board of directors where she will serve as an Associate Director. Honor's volunteer board supports the credit union's strategic priorities and mission to provide solutions for financial success to its member-owners. 
Paige's passion for education aligns well with Honor's grassroots in supporting educators and students. She earned a BS degree from The University of the South in Sewanee, Tenn., majoring in Chemistry and a minor in Anthropology. She later received her Ph.D. in Analytical Chemistry from the University of Florida in Gainesville.
She currently serves as Provost and Vice President for Instruction and Student Services at Kalamazoo Valley Community College (Kalamazoo Valley). She joined Kalamazoo Valley in 2015 as Dean of Math and Sciences and Co-Lead of Guided Pathways.
Prior to Kalamazoo Valley, Paige spent over a decade at Lake Michigan College as a chemistry faculty member, department chair, and Title III Grant Director.
In addition to her impressive professional career, Paige is a fervent supporter of the community college mission and believes that similar to community colleges, credit unions play important roles within their regions and hold important social and economic leadership responsibilities for their communities.
In her free time, she enjoys spending time with her family, kayaking, hiking, reading, and indulging in reality TV shows.
ABOUT HONOR CREDIT UNION
Honor Credit Union is a non-profit, full-service financial institution serving over 100,000 members in 28 member center communities throughout western and northern Michigan.
Providing solutions for financial success and giving back to the communities we serve remain the driving forces behind Honor Credit Union.  For more information, call 800.442.2800, or visit www.honorcu.com.
###
MEDIA CONTACT
Kayla Smith
Brand Coordinator
kasmith@honorcu.com
800.442.2800 ext. 9205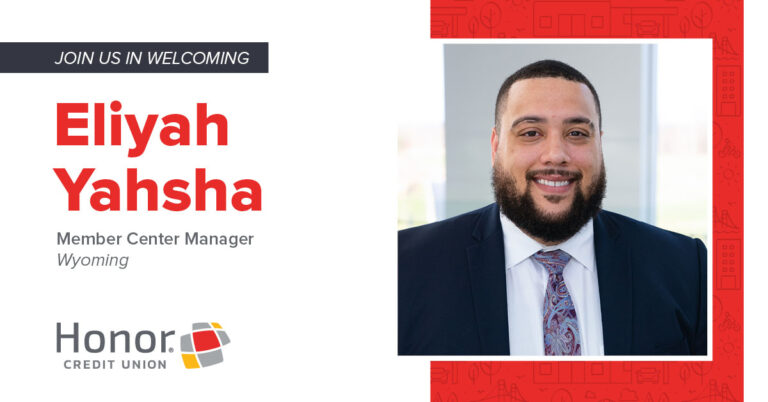 Yahsha is responsible for leading the daily operations of the member center while providing solutions to members and initiatives that support Honor's member promise.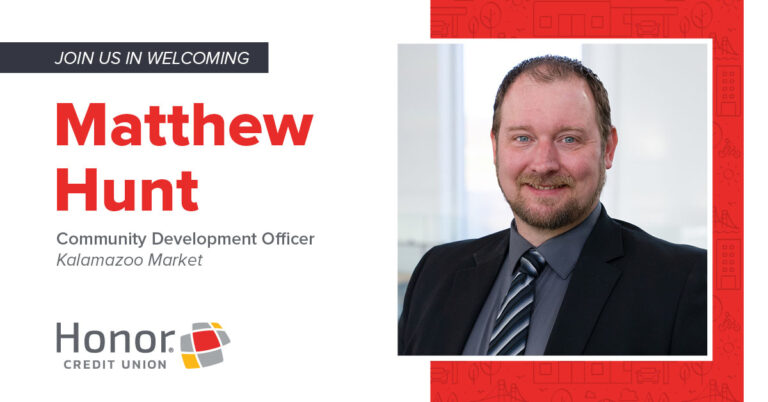 Hunt will work closely with several departments in the greater Kalamazoo area, including Honor's Member Center Managers, Marketing, and Real Estate.