Honor Reveals 2021 Community Impact Numbers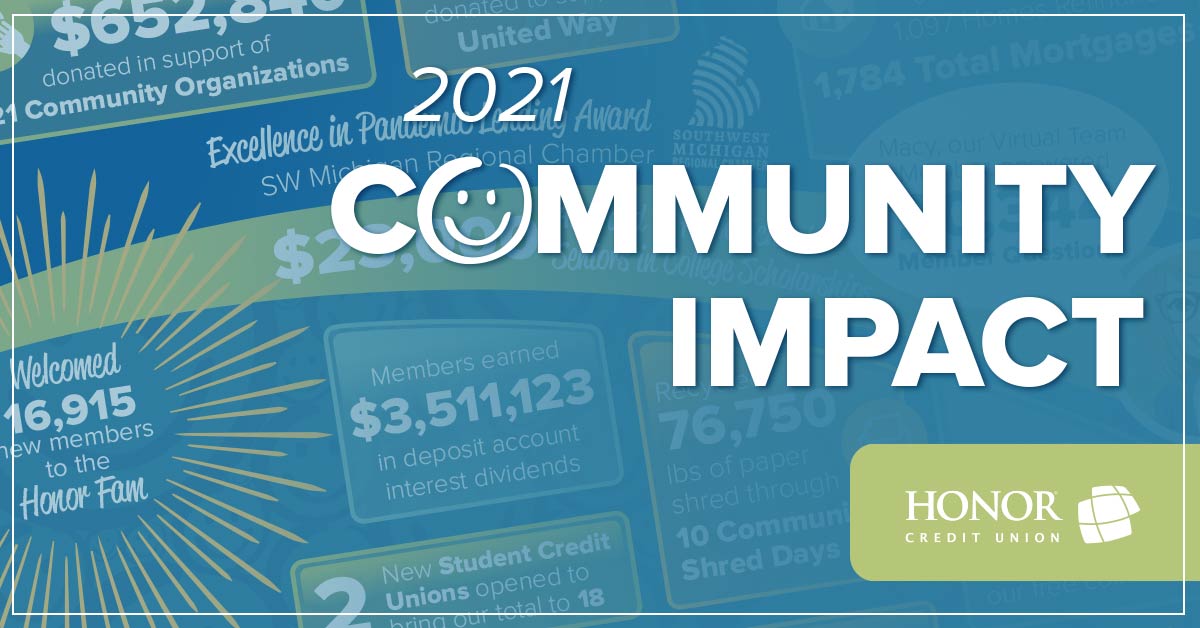 BERRIEN SPRINGS, MICHIGAN – February 7, 2022 –Through a year of continued ambiguity, Honor remained steadfast in its commitment to give back and support its local communities, members, and its team. In 2021 alone, Honor donated over $650,000 in support of 421 community organizations. And that's just the beginning as Team Honor proudly unveils its 2021 Community Impact Report.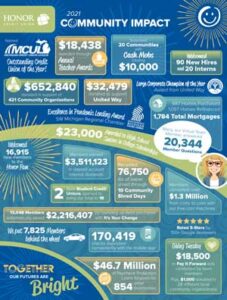 Honor members earned over $3.5 million in deposit account interest dividends, and over $2 million was saved by members using It's Your Change, which automatically rounds up debit card purchases into one's savings account. The report also shared a giveback to educators and students across the state with $23,000 in scholarships awarded to 23 high school seniors and 113 teachers awarded a total of $18,438 towards school supplies through Honor's Annual Teacher Awards program, which brought in over 1,200 applications at the highest submission for the awards to date.
With an initiative to optimize member experience and access with a digital-first approach, a new Virtual Team Member, named Macy, answered 20,344 questions using artificial intelligence. Macy's role at Honor has further allowed the credit union to provide solutions to members 24/7, adding to Honor's ongoing commitment to improve technology and serve members when, where, and how they want to be served.
As a financial partner deeply invested in their business members, Team Honor assisted 854 small businesses with Paycheck Protection Program (PPP) loan forgiveness, totaling $46.7 million. The Paycheck Protection Program was announced by the Small Business Association (SBA) in 2020 to fund loans when businesses could not regularly welcome the community through their doors. 
"This report is so much more than numbers. It's the community enrichment, the smiling faces, and the experiences and support that we've been able to continue to provide to our members," commented Scott McFarland, Honor's CEO. "We are the financial partners you can trust, and we look forward to a bright future."
Honor Credit Union is proud to serve more than 99,000 members across the State of Michigan.  Providing solutions for your financial success and giving back to the communities we serve are the driving forces behind Honor Credit Union.  For more information, call 800.442.2800, or visit www.honorcu.com.
###
MEDIA CONTACT
Kayla Smith
Brand Specialist
kasmith@honorcu.com
800.442.2800 ext. 9205
Community Impact Report
From donating over $650,000 to local organizations, to members earning over $3.5 million in deposit account interest dividends, see how Honor made an impact in 2021!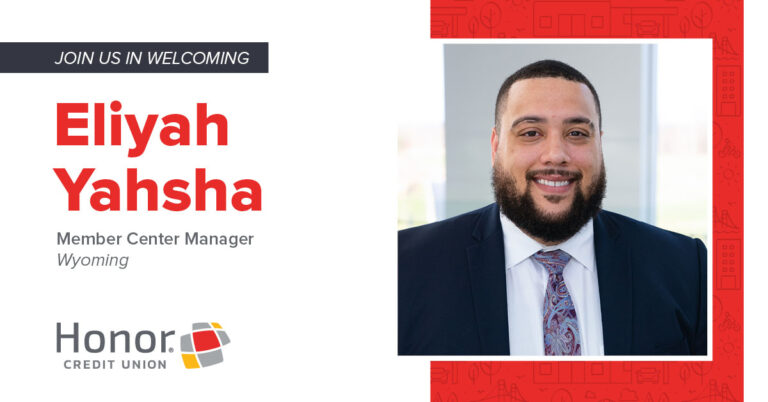 Yahsha is responsible for leading the daily operations of the member center while providing solutions to members and initiatives that support Honor's member promise.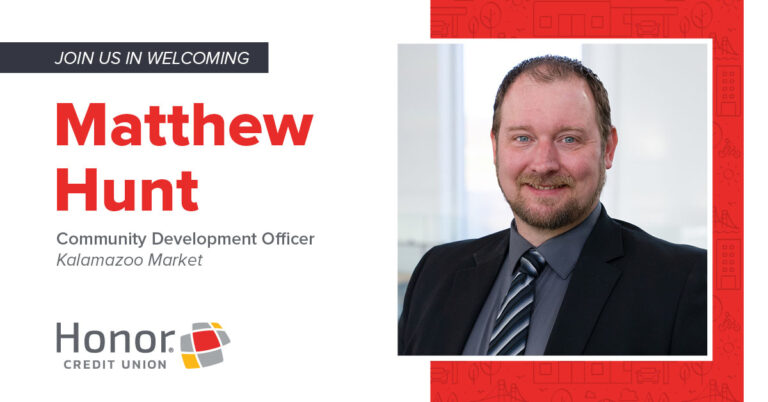 Hunt will work closely with several departments in the greater Kalamazoo area, including Honor's Member Center Managers, Marketing, and Real Estate.