Honor Celebrates Baroda Member Center Ribbon Cutting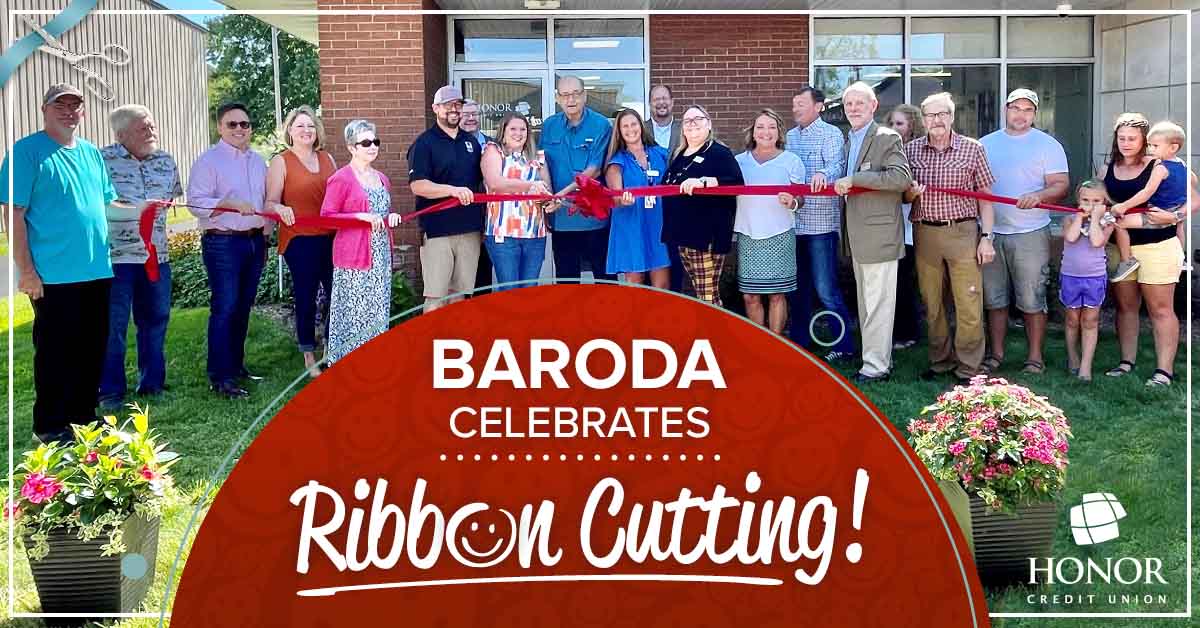 BARODA, MICHIGAN – AUGUST 22, 2022 – Honor is excited to announce the official ribbon cutting of its new Baroda Member Center, which took place on Friday, August 19th. Honor's CEO, Scott McFarland, and Baroda's Member Center Manager, Sarah Barker, kicked off the celebration by welcoming those in attendance, including Honor Board Members Brian Brown, Larry Olson, Mimi Elwell, and Richard Atwell.
Amongst those speaking were Steve Salisbury, President of Baroda Area Business Association, and Matt Moersch, CEO of Moersch Hospitality Group. Salisbury and Moersch echoed the meaning of a community partnership with Honor and the Village of Baroda. "Honor continues to support the local community, the small businesses, the growing businesses, and is always involved in the community," commented Moersch. 
On behalf of the credit union, Honor CEO Scott McFarland extended his gratitude to the Village of Baroda for helping make this member center possible and stated, "We choose to invest in our communities. We're committed to hearing our members' voices to make sure we continue to get better every day, and we thank everyone who helped make this happen."
Proceeding the official ribbon cutting, guests were invited to enjoy lunch provided by business partners, Round Barn's Public House, desserts from Ambrosia Gourmet Treats, and complimentary Honor goodie bags.
Located at 9061 First Street in Baroda, Michigan, Honor's Baroda Member Center is open to members during the following business hours:
LOBBY
Mon – Fri
10:00 AM – 12:30 PM
1:30 PM – 4:30 PM
Saturday
Closed
DRIVE-THRU
Mon – Fri
10:00 AM – 12:30 PM
1:30 PM – 4:30 PM
Saturday
Closed
ABOUT HONOR CREDIT UNION
Honor Credit Union is a non-profit, full-service financial institution serving over 100,000 members in 27 member center communities throughout western and northern Michigan.
Providing solutions for financial success and giving back to the communities we serve remain the driving forces behind Honor Credit Union.  For more information, call 800.442.2800, or visit www.honorcu.com.
###
MEDIA CONTACT
Kayla Smith
Brand Coordinator
kasmith@honorcu.com
800.442.2800 ext. 9205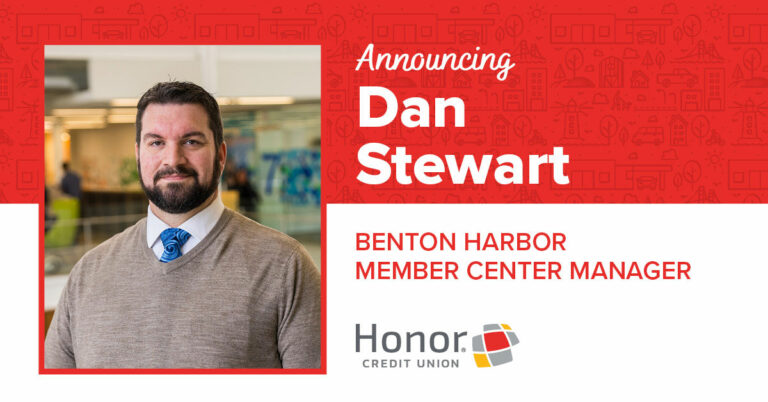 Dan is responsible for leading the daily operations of the member center while providing solutions to members and initiatives that support Honor's member promise.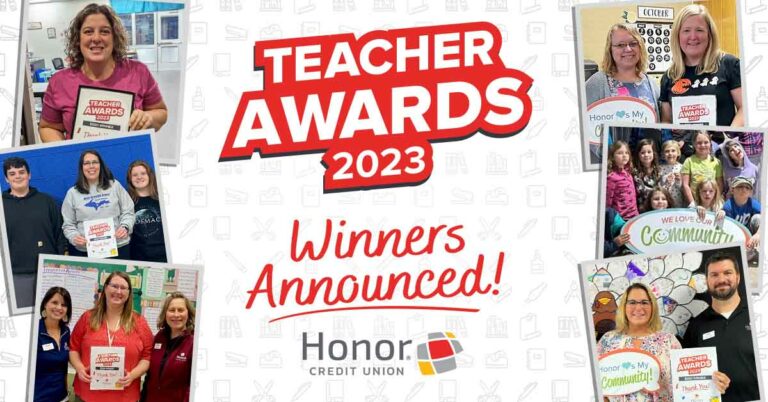 See all educators who received a $500 Amazon digital gift card or $500 check to improve their classroom.