Honor Announces Promotion of Jammie Konecny as Regional Manager of Southeast Region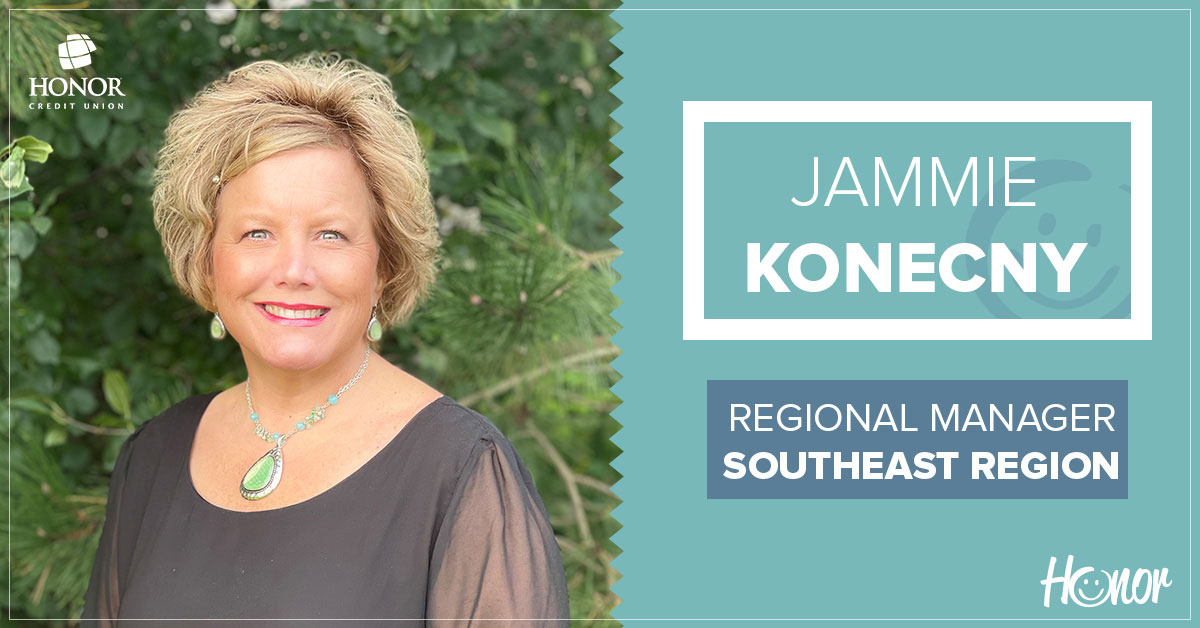 BATTLE CREEK, MICHIGAN – JUNE 29, 2022 – Honor Credit Union is excited to announce the internal promotion of Jammie Konecny to Regional Manager for Honor's Southeast Region. As Regional Manager, Konecny will lead Honor's three Battle Creek locations at Helmer, Urbandale, and Beckley, along with Honor's Coldwater Member Center.
Previously serving as Honor's Battle Creek Helmer Member Center Manager since 2019, Konecny brings her experience building relationships in these communities and providing financial solutions to its members. Before her career at Honor, Jammie spent 13 years in the banking industry with a wealth of knowledge from the various roles, including Community Bank Manager, District/Area Manager, and other experience in leading teams throughout her career.
"I look forward to leading myself and my team on a daily journey that includes removing barriers, making work FUN, and delivering an exceptional experience to our members and communities that we serve," stated Konecny. "My commitment to my team is to provide coaching that allows them personal growth and creates an environment where each person can thrive and deepen each member's relationship with Honor."
ABOUT HONOR CREDIT UNION
Honor Credit Union is a non-profit, full-service financial institution serving over 100,000 members in 26 member center communities throughout western and northern Michigan.
Providing solutions for financial success and giving back to the communities we serve remain the driving forces behind Honor Credit Union.  For more information, call 800.442.2800, or visit www.honorcu.com.
###
MEDIA CONTACT
Kayla Smith
Brand Coordinator
kasmith@honorcu.com
800.442.2800 ext. 9205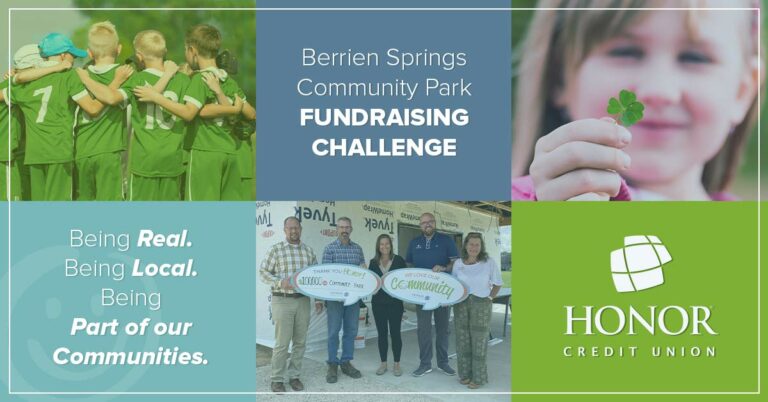 Honor will match up to $100,000 in donations for a new community park in Berrien Springs behind the Berrien Springs-Oronoko Public Safety Building at 4411 E. Snow Road.
In his new role, Rodriguez will provide one-on-one service to those looking to purchase or refinance a home in the Grand Rapids area.