Honor Announces Promotion of Andrew Cleminshaw to Regional Manager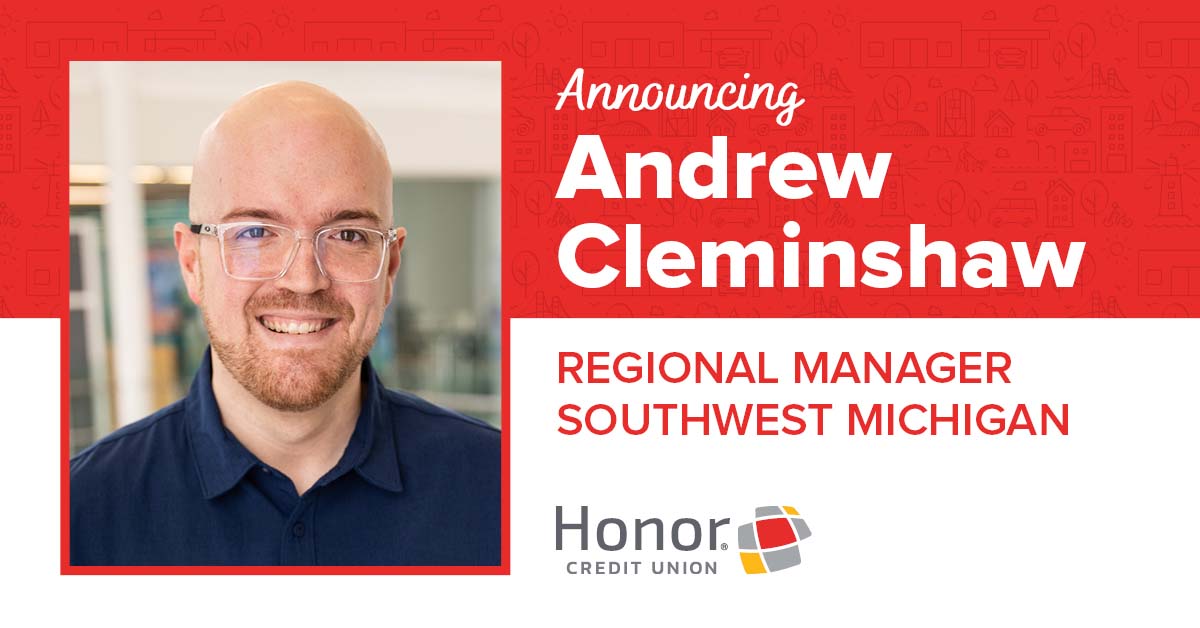 BERRIEN SPRINGS, MICHIGAN – APRIL 10, 2023 – Honor Credit Union is excited to announce the promotion of Andrew Cleminshaw to Regional Manager for its Southwest Michigan Region. Honor's Southwest Region includes the Berrien Springs, Buchanan, Decatur, Dowagiac, Niles, and Paw Paw member center communities.
Andrew began his career with Honor in the Member Solutions Center in 2014. He has since held the positions of Assistant Manager in Stevensville, Member Center Manager in Benton Harbor, and, most recently, Member Center Manager in Berrien Springs.
"I'm thrilled for this next chapter in my time at Honor. I truly believe Honor offers something special and unique in the way we interact with and support our members and communities. As an (almost) lifelong resident of SW Michigan, I look forward to getting to know our communities and the individuals that make them special at a deeper level," stated Cleminshaw.
As Regional Manager, Andrew will heavily support and lead the Member Center Managers and Community Development Officers in his region. He will work closely with the Business Services, Lending, Marketing, and Operations Departments to continue to drive an exceptional member experience while strengthening the credit union's mission to serve its members where and how they want to be met.
Andrew resides in St. Joe with his wife Ashley, daughters Lucy and Alice, and their dogs Domino and Lily. Outside of work, he enjoys traveling, spending time with family, home improvement projects, watching anything Marvel or DC related and is passionate about his time spent volunteering for Clusterbusters, Inc., a non-profit organization whose mission is to expand awareness, research, and treatment for those who suffer from cluster headaches.
ABOUT HONOR CREDIT UNION
Honor Credit Union is a non-profit, full-service financial institution serving over 100,000 members in 28 member center communities throughout western and northern Michigan.
Providing solutions for financial success and giving back to the communities we serve remain the driving forces behind Honor Credit Union.  For more information, call 800.442.2800, or visit www.honorcu.com.
###
MEDIA CONTACT
Kayla Smith
Brand Coordinator
kasmith@honorcu.com
800.442.2800 ext. 9205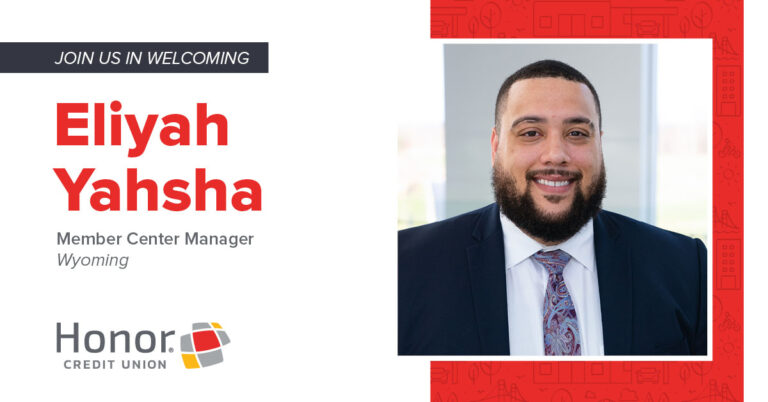 Yahsha is responsible for leading the daily operations of the member center while providing solutions to members and initiatives that support Honor's member promise.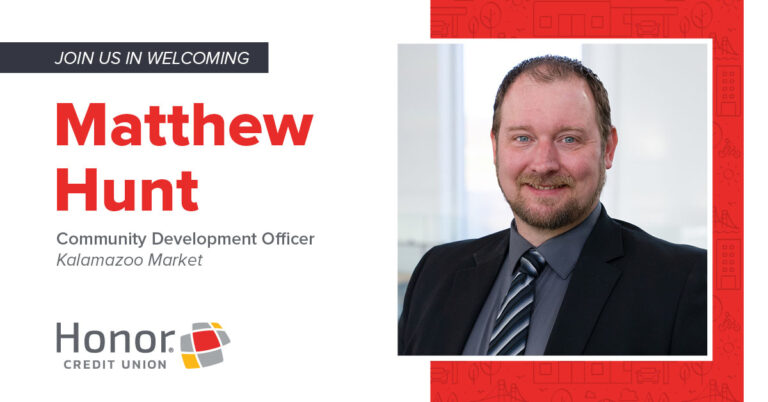 Hunt will work closely with several departments in the greater Kalamazoo area, including Honor's Member Center Managers, Marketing, and Real Estate.