Honor Announces Member Center Managers in Hartford and Baroda
BERRIEN SPRINGS, MICHIGAN – May 18, 2022 – Honor Credit Union is thrilled to announce the internal promotions of Member Center Manager for its new locations in Baroda and Hartford. Matthew (Matt) Ascolese, currently serving as Member Center Manager in Stevensville, will lead both the Baroda and Stevensville locations. Dave Scheuer, currently the Member Center Manager in Coloma, will lead both the Coloma and Hartford locations. Honor's Baroda and Hartford member centers are expected to open in June 2022.
Matt Ascolese began his career with Honor over eight years ago in 2014 and has since held the positions of Market Manager and Member Center Manager in Stevensville. He currently resides in Stevensville with his wife, Jennifer, and three children. "I'm looking forward to connecting with the Baroda community and providing convenient services to all of Honor's members who live there," stated Ascolese. "At Honor, we're committed to seeing a need and filling it, and we've done just that here. I'm proud to be a part of bringing a banking presence back to Baroda."
Dave Scheuer is originally from Coloma and currently resides there with his wife, Heather, and has two grown children, Katie and Joey. He holds a Certificate in Community Bank Management from the ABA School of Banking at University of Wisconsin and is a wealth of knowledge with 37 years' experience working in the financial industry. Scheuer began his career at Honor Credit Union nearly 18 years ago and has been in his current position as Member Center Manager in Coloma since 2007. In his new role, Scheuer will have the opportunity to provide solutions for financial success to the City of Harford, a city recently left without a financial institution.
"It's very satisfying knowing that Honor is stepping up to invest in a great community that has been neglected and abandoned by other financial institutions," stated Scheuer. "I'm looking forward to serving and getting to know the wonderful people of Hartford!"
The Baroda member center is located inside the former TCF Bank branch at 9061 First Street, just down the street from Honor's business partners, Round Barn Brewery & Public House, The Local, and Brunke-Geiger Heating & Cooling. Honor's Hartford member center is located inside the former TCF Bank branch at 18 N. Center Street, across the street from Harding's Friendly Market. Both locations are expected to open in June 2022.
ABOUT HONOR CREDIT UNION
Honor Credit Union is a non-profit, full-service financial institution serving over 100,000 members in 25 member center communities throughout western and northern Michigan.
Providing solutions for financial success and giving back to the communities we serve remain the driving forces behind Honor Credit Union.  For more information, call 800.442.2800, or visit www.honorcu.com.
###
MEDIA CONTACT
Halee Niemi
Public Relations Manager
hniemi@honorcu.com
800.442.2800 ext. 9501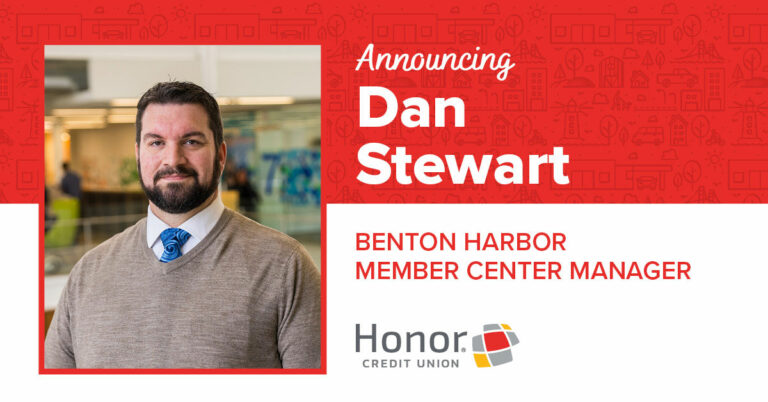 Dan is responsible for leading the daily operations of the member center while providing solutions to members and initiatives that support Honor's member promise.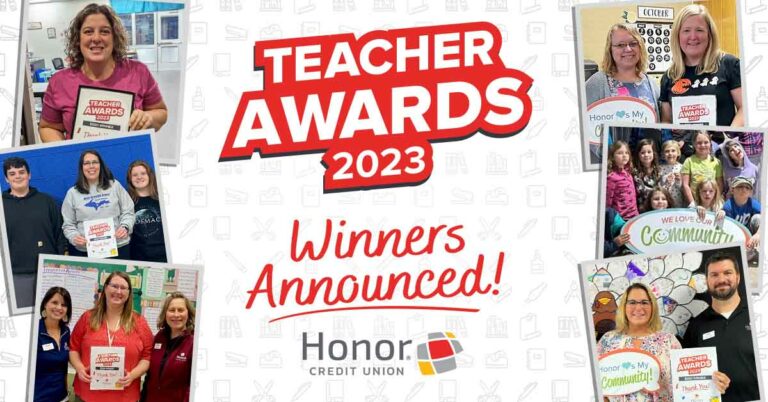 See all educators who received a $500 Amazon digital gift card or $500 check to improve their classroom.