Honor Announces Marshall Williams as VP of Finance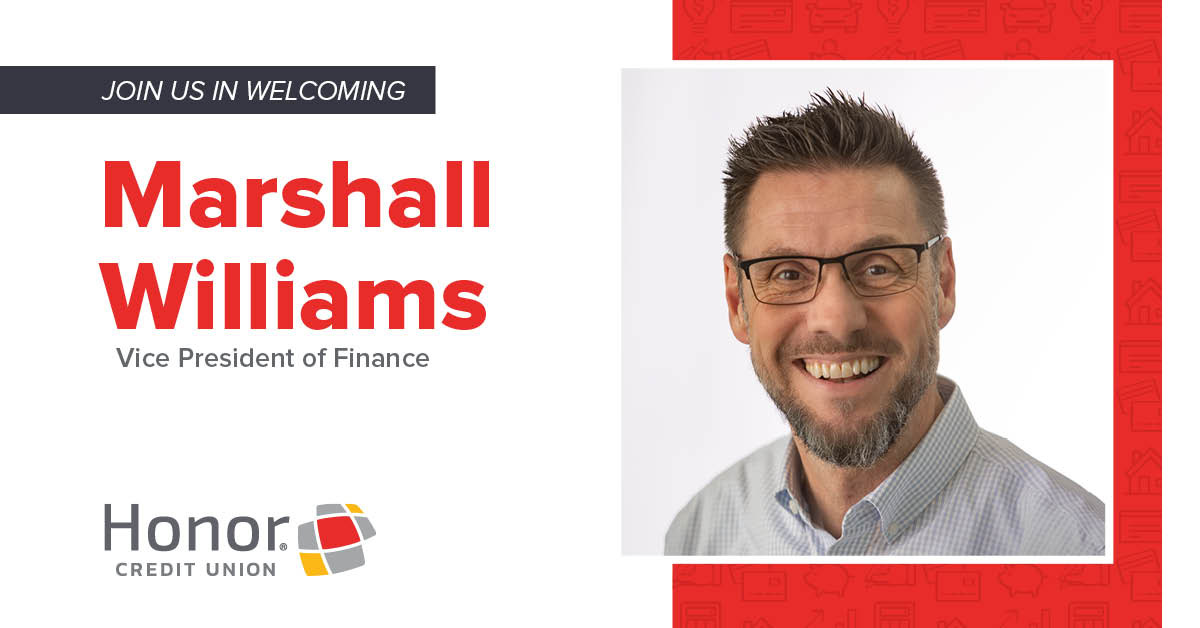 BERRIEN SPRINGS, MICHIGAN – APRIL 13, 2023 – Honor Credit Union proudly welcomes Marshall Williams as the Vice President of Finance. In this position, he will oversee and support the accounting, finance, and business intelligence teams and the financial mission of the credit union and its members.
Marshall has a deep financial background and graduated with a Bachelor of Arts in Finance from Michigan State University. In his most recent position, he served as Vice President of the Funds Management Division and Chief Investment Officer for 1st Source Bank in South Bend, Indiana.
His financial experience includes managing balance sheet strategy, earnings risk, liquidity positioning and treasury operations, as well as providing strategic oversight of commercial and retail lending, credit, retail deposits, and wholesale operations for a diverse, nationwide multibillion-dollar portfolio.
As VP of Finance, Marshall will continue to find solutions that promote the betterment of Honor's members. He stated, "I look forward to contributing to a successful team that prides itself on being firmly rooted in the communities it serves. I strongly believe in Honor's core tenets of fairness, integrity, respect, and truth."
Originally from Lansing, Michigan, Marshall resides in White Pigeon, Michigan, where he has lived for over 20 years with his wife and two children. Outside of work, Marshall enjoys spending time with his family and supporting his kids' school-related sports and extracurricular activities. 
ABOUT HONOR CREDIT UNION
Honor Credit Union is a non-profit, full-service financial institution serving over 100,000 members in 28 member center communities throughout western and northern Michigan.
Providing solutions for financial success and giving back to the communities we serve remain the driving forces behind Honor Credit Union.  For more information, call 800.442.2800, or visit www.honorcu.com.
###
MEDIA CONTACT
Kayla Smith
Brand Coordinator
kasmith@honorcu.com
800.442.2800 ext. 9205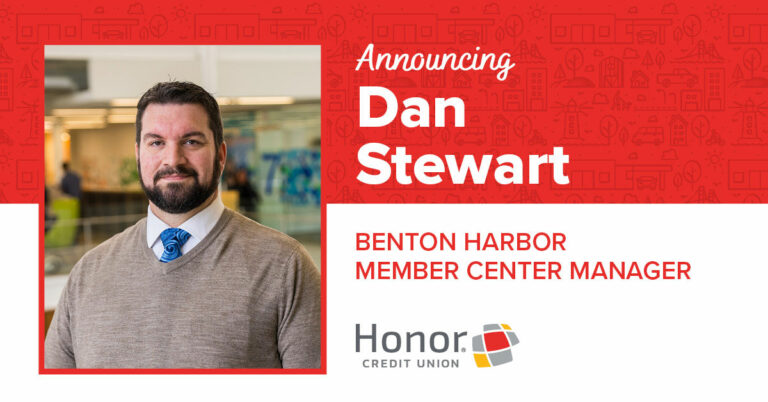 Dan is responsible for leading the daily operations of the member center while providing solutions to members and initiatives that support Honor's member promise.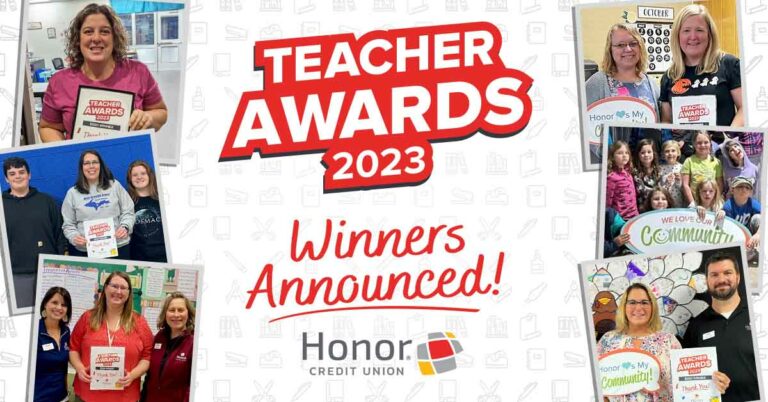 See all educators who received a $500 Amazon digital gift card or $500 check to improve their classroom.