Honor Announces Hire of Tami Pitale as Commercial Loan Officer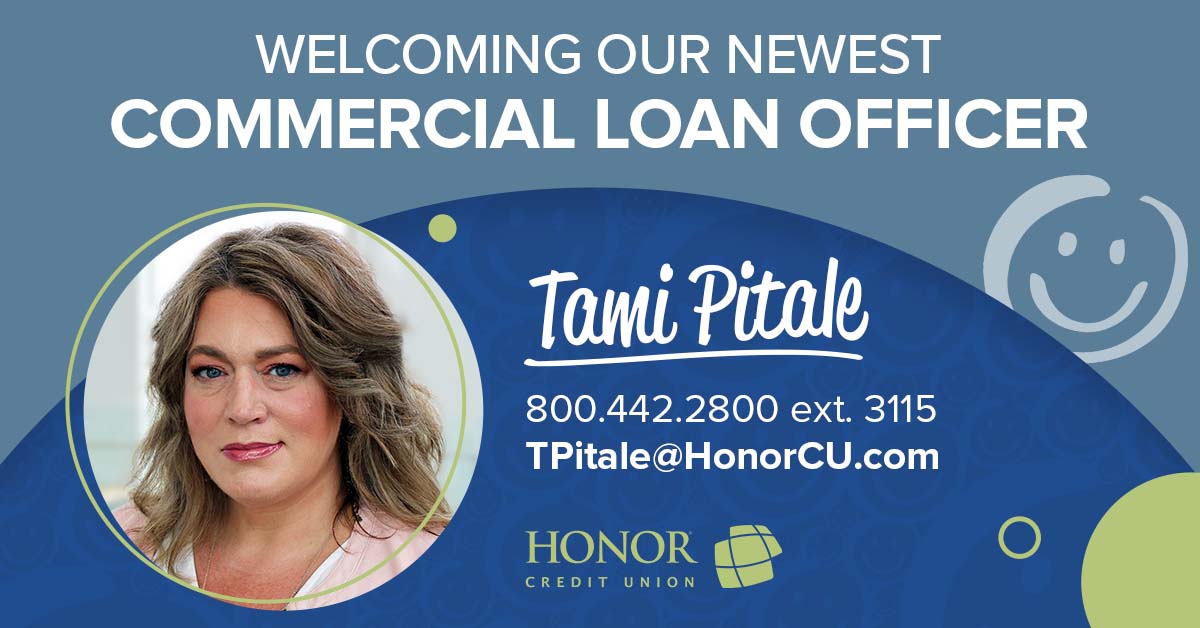 BATTLE CREEK, MICHIGAN – MAY 9, 2022 – Honor Credit Union is excited to announce the hire of Tami Pitale. Pitale will serve as the Commercial Loan Officer (CLO) for Battle Creek, Coldwater, and Greater Kalamazoo. She has 17 years of experience in the financial industry and currently resides in Battle Creek with her husband and three children.
As part of the Business Services team, Tami will work alongside Honor's Member Center Managers, Community Assistant Vice Presidents, and additional stakeholders to create relationships, serve the community, and optimize the business member experience by creating financial solutions for success. Pitale will be heavily involved in developing and maintaining business member relationships and identifying opportunities for growth within the communities the credit union serves.
In addition to her commitment to Honor, Pitale continues to serve many roles in her community, including Vice-Chair of the South Michigan Food Bank Board of Directors and multiple committees for non-profits and the City of Battle Creek. The community reinvestment she holds aligns significantly with the values Honor instills.
"Honor is focused on helping our members and helping our community become even better," commented Pitale. "I am so excited to be a part of an organization that is genuine when they say, 'we want to help.' I am looking forward to growing our footprint through our business partnerships."
ABOUT HONOR CREDIT UNION
Honor Credit Union is a non-profit, full-service financial institution serving over 100,000 members in 25 member center communities throughout western and northern Michigan.
Providing solutions for financial success and giving back to the communities we serve remain the driving forces behind Honor Credit Union.  For more information, call 800.442.2800, or visit www.honorcu.com.
###
MEDIA CONTACT
Kayla Smith
Brand Coordinator
kasmith@honorcu.com
800.442.2800 ext. 9205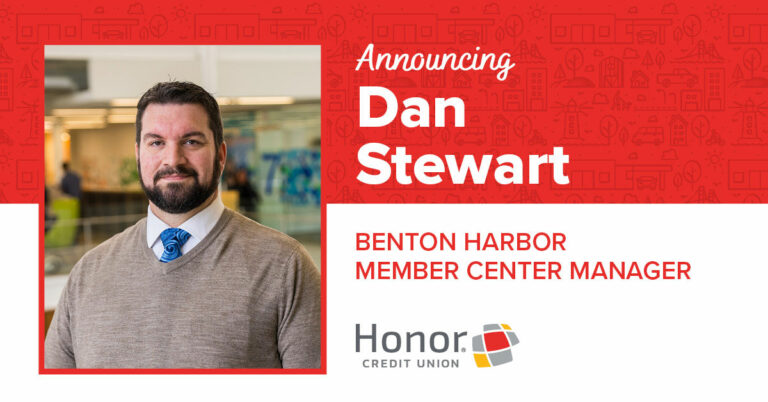 Dan is responsible for leading the daily operations of the member center while providing solutions to members and initiatives that support Honor's member promise.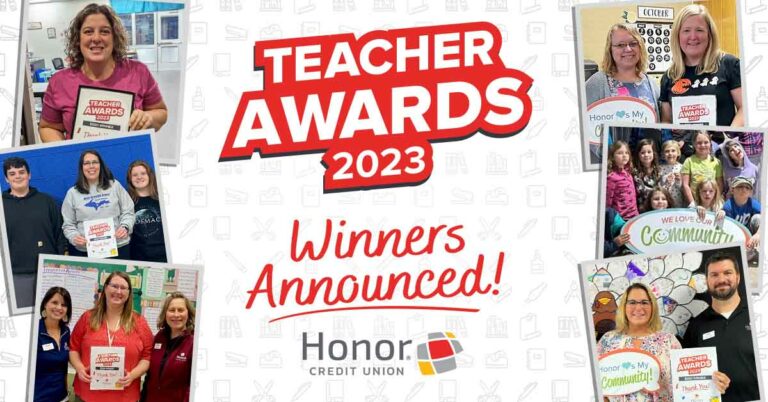 See all educators who received a $500 Amazon digital gift card or $500 check to improve their classroom.