Honor Announces Greg Toliver as Mortgage Loan Originator For Berrien Springs & Benton Harbor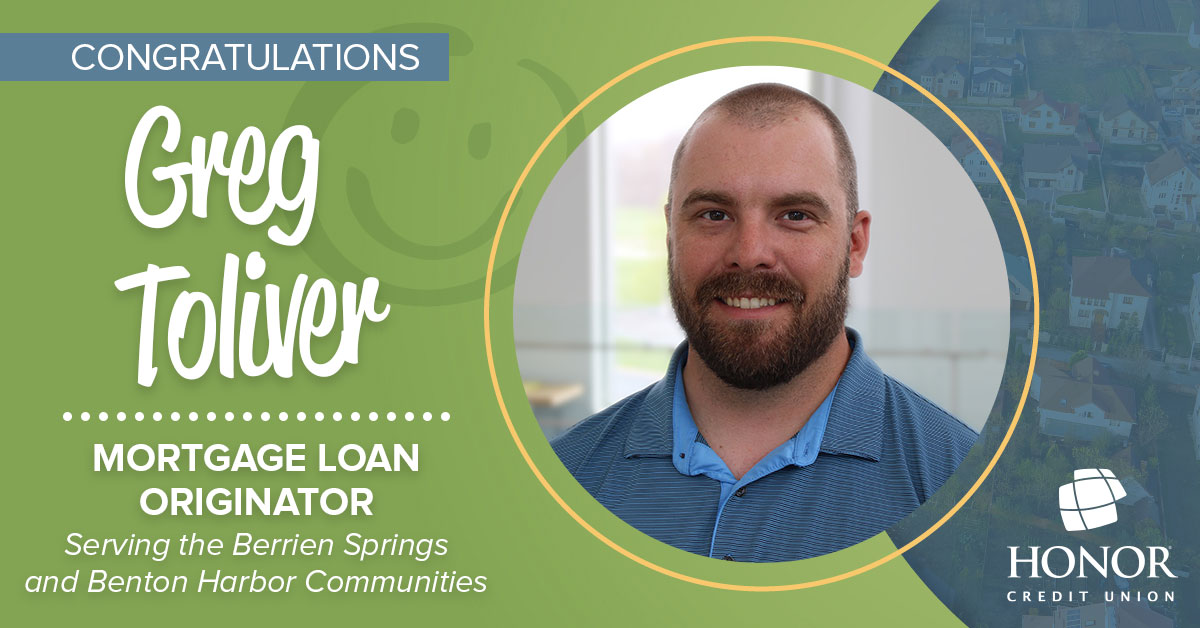 BERRIEN SPRINGS, MICHIGAN – May 18, 2022 – Honor Credit Union is pleased to announce the internal promotion of Greg Toliver as Mortgage Loan Originator (MLO) for the Berrien Springs and Benton Harbor communities. As a local mortgage lending expert, Toliver will actively provide lending solutions to these communities and members.
Toliver brings nearly six years of mortgage lending experience and holds an associate degree in liberal arts and a bachelor's degree in business management. "I enjoy helping our members work through one of the biggest purchases they'll ever make," stated Toliver. "Whether a member is building, buying, or refinancing, I love hearing their story and sharing the excitement about their future plans with their home."
Originally growing up in Berrien Springs, he says, "I am most excited to be in the markets where I grew up, and I can't wait to start working with some members I know while also creating new connections in my hometown!"
When Toliver is not providing members with his mortgage lending expertise, you can find him coaching baseball, golfing, or playing with his two kids.
ABOUT HONOR CREDIT UNION
Honor Credit Union is a non-profit, full-service financial institution serving over 100,000 members in 25 member center communities throughout western and northern Michigan.
Providing solutions for financial success and giving back to the communities we serve remain the driving forces behind Honor Credit Union.  For more information, call 800.442.2800, or visit www.honorcu.com.
###
MEDIA CONTACT
Macy O'Dell
Brand Specialist
modell@honorcu.com
800.442.2800 ext. 9287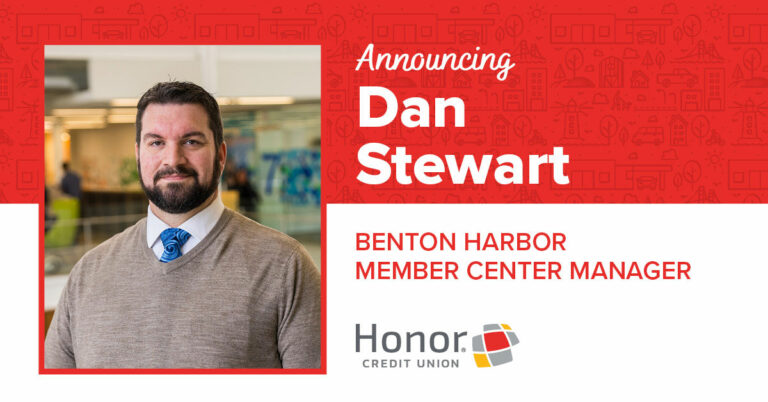 Dan is responsible for leading the daily operations of the member center while providing solutions to members and initiatives that support Honor's member promise.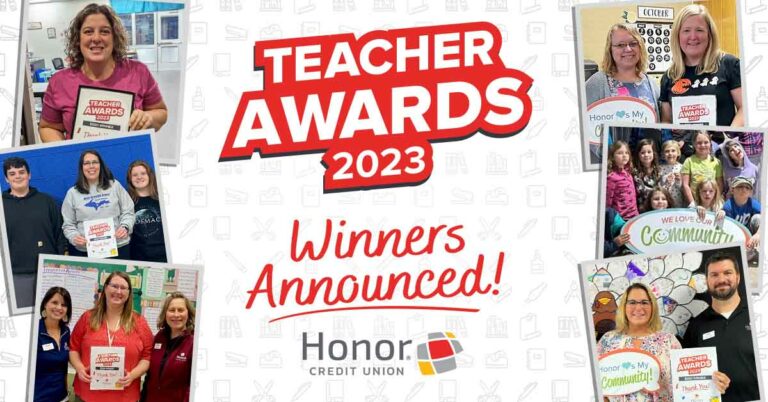 See all educators who received a $500 Amazon digital gift card or $500 check to improve their classroom.